Home » First Date Styling Advice For Men
First Date Styling Advice For Men


One must dress to impress, but remember not to go overboard on a first date trying. It's important to stick to your own individual style. You need to find a balance, some way to get a little of that individuality across without being completely overwhelming. Unless you are David Beckham, your first impression really does count.
It's probably the most important thing to take note off. So make sure you are well groomed and dressed right for the occasion. A detail-lover will look out for the shoes, tie and even the cologne that you carry Attention to detail is a must.
Going out with her, especially for the first time, is an occasion. Dress for it. Don't sweat the tie, but a jacket would be an excellent idea. Unless your destination requires a tie, a well-fitted shirt with a casual jacket sets a perfect dressing statement.
Don't wear anything to which the words "zany" or "interesting" might apply on your T-shirts or even Jokes on the T shirt. However for casual settings like a going to a movie, or out for coffee, choose clean jeans that are in good condition or casual dress pants and a nice T-shirt or button down top.
Wear Color: It may be just nice to stay away from black ensembles, black and muted colors.Wear your best shoes: If you're dressing up a bit, make sure you have a pair of black or dark brown dress shoes to go with your attire. If the date is more casual, wear a nice pair of slip-ons or clean sneakers. Women notice good shoes.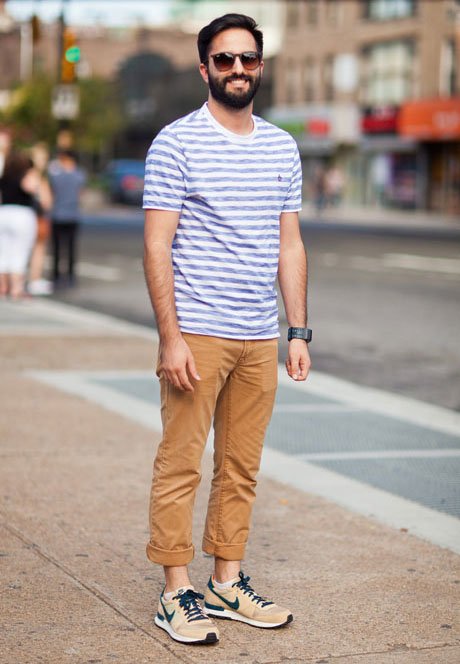 A good semi-casual outfit would be nice jeans, a jewel-tone sweater over a basic button-down. Add a pair of casual shoes and you're good to go.
Wear what you're comfortable in. Don't try a new trend or outfit on a first date. Chances are you'll feel uncomfortable in it and that will make you come off as an uncomfortable to your date. Stick to the outfits that you know
Play up your unique style: Don't go overboard on a first date trying to show how different you are from everyone else, but do try to demonstrate some sort of individuality in your choice of outfit. You need to find a balance, some way to get a little of that individuality across without being completely overwhelming. Try for patterned socks of some fun design. Don't wear plain old boring white socks, mix it up a little.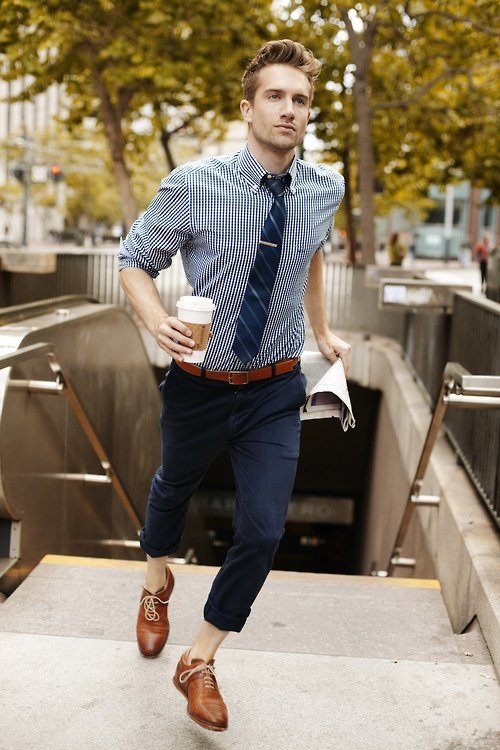 Flatter your best features: If you want to emphasize your best physical traits, so choose what your date is drawn to. Of course your date will hopefully be drawn to your personality, too, but first impressions tend to come from looks and showing your best physical attributes will benefit that first impression.

Pay attention to how your clothing fits: Trousers that are too tight look odd, and too baggy look sloppy and like you don't care about the date. Make sure your trousers fit well around the waist – you should be able to put three fingers comfortably in the waistband, but not much more – and that the hems hit around the bottom of your ankles.
See Also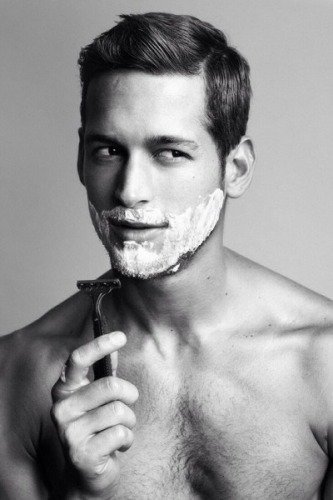 Home » First Date Styling Advice For Men
Find colors that work for you: When you're picking out a shirt, choose a shade that flatters your natural coloring. Navy is a universal color. To highlight black hair and bright fair skin, try bright colors. If you are low on contrast on your face best wear muted or soft shades of a color like a maroon and not red. However if you wear specs you can spruce up your contrast with color of your specs and carry colors on yourself too. If you have light skin light colors like pastel summer colors enhance your skin tone better. Wear your best colors which enhance your face and bring attention to your face and not your clothes. It is fine to wear Signature elements like a nice pair of watch, belts and right shoes which get attention and portray your style and refined taste.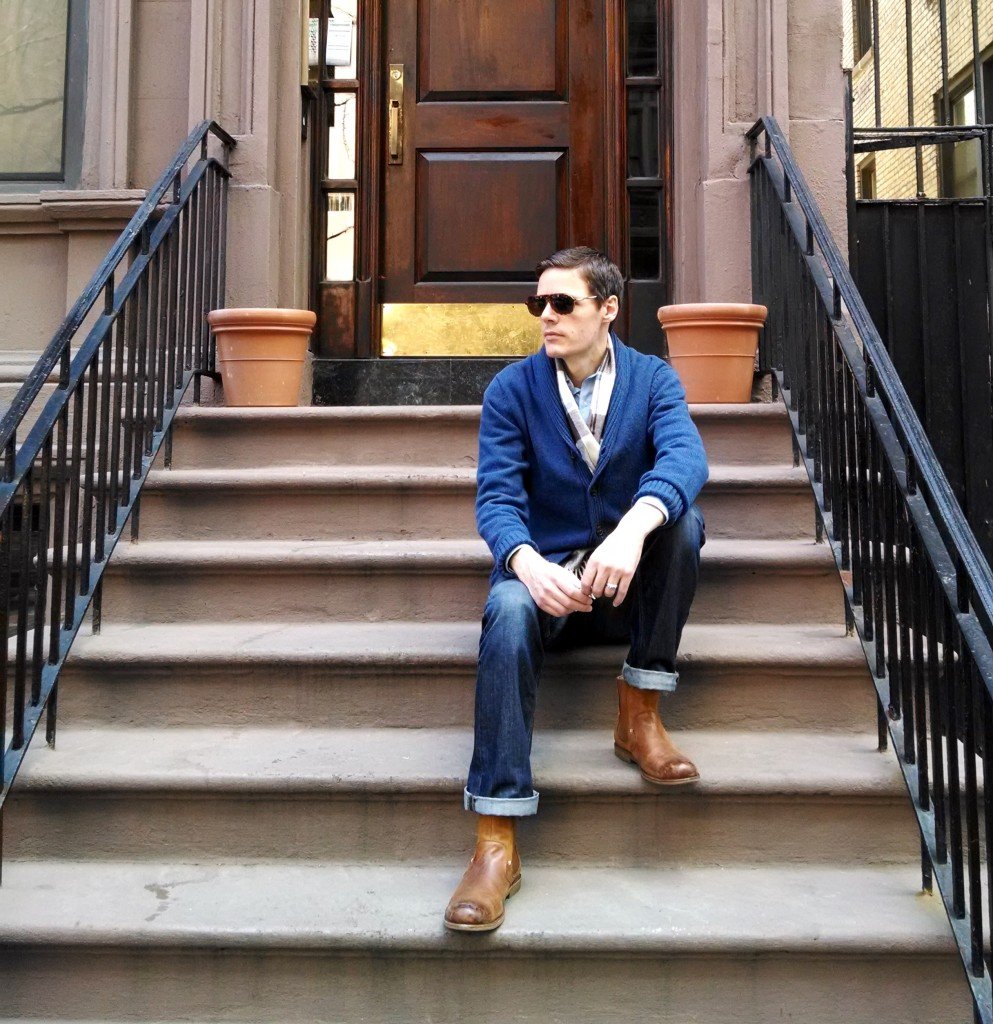 Your body shape also determines the colors you can wear. For taller men, contrasting the top and bottom of the attire should come as a priority for the proportionate look. Go for a darker shade of blue and light coloured trousers that horizontally creates a line for colour breaking. Shorter and heavier men should go for the Matching technique. Simply match the colour and intensity of your blue ensemble to give yourself a thinner and taller look.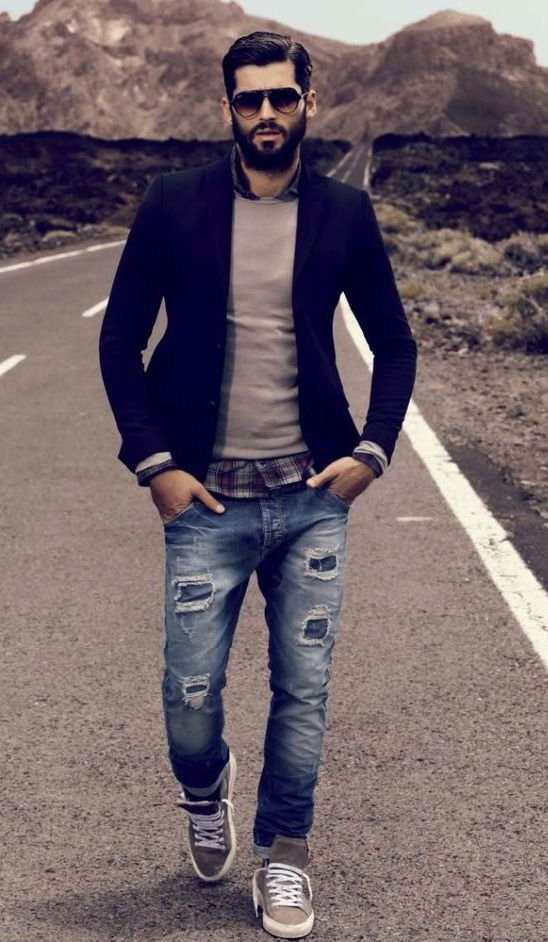 Not all wardrobes hold dynamism. Sophistication comes with the Neutral colour family. Dress in shades of Black, white, grey or beige. A light blue shirt when paired with a neutral coloured trouser makes it a perfect set up for the impeccable and stunning look.
The way you dress can quite possibly be an indicator of your attitude and one tends to look for clues through this. Make sure that your outfit sends the appropriate signals

Anupama Sachdeva (Anu) is the Co-founder and Designer behind premium shirt makers -Pezalli. She also runs her own blog https://pezallicut.wordpress.com/author/pezallicreations/, where this article was originally posted.

Sandeep Verma
One of my friends once said, I am in love with words and a zoned out poser... well, I will keep it the way it has been said! Besides that you can call me a compulsive poet, wanna-be painter and an amateur photographer