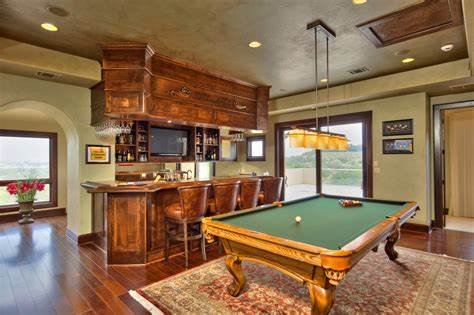 While game rooms in the office might not be a new concept, they are slowly increasing in popularity among modern workplaces.
As an increasing number of companies are deciding to designate specific areas of the office for the sole purpose of relaxing, having fun, and playing interesting games, businesses are realizing that game rooms can be quite advantageous features.
Having dedicated destressing zones in the workplace has shown to be a wonderful method of increasing energy, productivity, and satisfaction among employees, and here are just some of the ways introducing game rooms into the office can allow you to boost employee engagement as well:
A space for socialization
It's a well-known fact that employees who have fun throughout the workday tend to experience higher levels of happiness, creativity, and dedication to their jobs.
But offices that introduce game rooms might experience even more advantages, as this space for socialization can be a brilliant solution for building a better company culture. By encouraging interactions between different company sectors and providing the opportunity for connecting with colleagues, game rooms allow employees who generally wouldn't often interact to come closer together, consequently improving the office team spirit and creating more productive and connected departments.
Improving office morale
Along with happier employees also comes improved office morale. As game rooms allow your employees to socialize and interact with one another, they could help in making your staff feel more friendly and connected.
Not only can this increase the efficacy and productivity of your employees, but it could also lead to overall improvements in job satisfaction and commitment.
Furthermore, game rooms can also turn out to be a wonderful recruitment tool. Simply mentioning this fun aspect of the company during interviews can give you the opportunity to shape the opinion job candidates have regarding your business, while potentially aiding in attracting a younger workforce as well.
Building efficient teams
Besides linking employees who wouldn't normally interact, office game rooms can be quite helpful for bringing any existing teams closer together, being a great teambuilding option.
Playing games with each other will allow your teams to share breaks and enjoy activities that aren't necessarily related to their work, thus providing the opportunity for your employees to become more interconnected.
Games can foster collaboration, improve communication, and increase problem-solving skills, helping you to create stronger, more successful, and more efficient teams.
Increasing productivity
By introducing a game room, you could also incorporate positive features of the gaming culture into your company.
For example, you can provide powerful smart drinks to your employees, such as those made with beneficial adaptogens and nootropics. These drinks are made with a number of brilliant plant extracts, and are known for improving cognition, memory, and overall brain functions.
Such effective gamer drinks also have the ability to reduce stress, improve mood, increase focus, boost learning capabilities, and promote creativity, enabling you to enhance employee productivity and engagement with a simple yet potent solution.
Boosting satisfaction
It's no secret that a great company culture could increase employee retention and boost overall satisfaction, since a happy and content staff can quickly develop feelings of devotion and loyalty for the business they work for.
Incorporating a game room into the office could only further promote these beneficial behaviors.
See Also

As game rooms help to improve cooperation, strengthen professional relationships, and offer a brilliant outlet for relieving stress, they could surely improve employee satisfaction and lead to happy and proud workers who are quite enthusiastic about working for your company.
Physical health benefits
Apart from offering a number of advantages for your business by improving the focus, attention, and productivity of your staff, game rooms might be able to offer some health benefits as well.
Even though it might be an unavoidable fart of office work, sitting for too long can be quite detrimental to our health, leading to neck and back pain, and causing serious health issues like high blood pressure and diabetes.
However, a game room can give everyone in the office the opportunity to move around and stay active throughout the workday, particularly if you opt for more interactive games like darts, billiards, and ping pong.
Fun and relaxation options
Of course, being able to simply relax and calm down after a stressful workday is possibly one of the biggest benefits of game rooms. Regardless of the job, any position can come with a unique set of challenges that are draining for employees, on top of personal issues your workers might be experiencing as well.
Providing your staff with a dedicated area solely for fun and relaxation can allow them to ease some of their worries, helping to raise satisfaction levels and increase engagement among your employees.
Evidently, office game rooms can have a number of advantages for your business, from recruitment value and teambuilding opportunities to mental and physical health benefits.
All of these aspects can do wonders for employee engagement, efficiency, and overall happiness, thus allowing you to grow your company and accelerate success.

Sandeep Verma
One of my friends once said, I am in love with words and a zoned out poser... well, I will keep it the way it has been said! Besides that you can call me a compulsive poet, wanna-be painter and an amateur photographer