Home » The Most Common Suit Mistakes Men Make
The Most Common Suit Mistakes Men Make


"Being perfectly well-dressed gives one a tranquility that no religion can bestow." — Ralph Waldo Emerson
The man's suit of clothes has always been the finest clothes a man can wear. It is business attire and a formal wear as well. Even with all the revolutionary changes fashion is always going through, there is no way for a suit to become dated. Still, despite all the history of this stylish wear, there are still dozens of ways you can make a style mistake when wearing it. So, here is a list of the most common style mistakes and tips on how to avoid them.
A Too Big Suit Jacket
You would be surprised just how many men wear a suit jacket one to two sizes too big. It makes them look unappealing, sloppy and childish. If that is the opposite of all you want, find a suit jacket that fits snug on your shoulder. If there is a need for any repairs, visit a tailor.
A Super Slim Suit
Slim suits are a current trend that won't last forever. Sure, Hollywood actors look great in them, but not everyone can pull them off. When picking a suit, opt for the one that gently embraces your body frame, instead of oppressing it.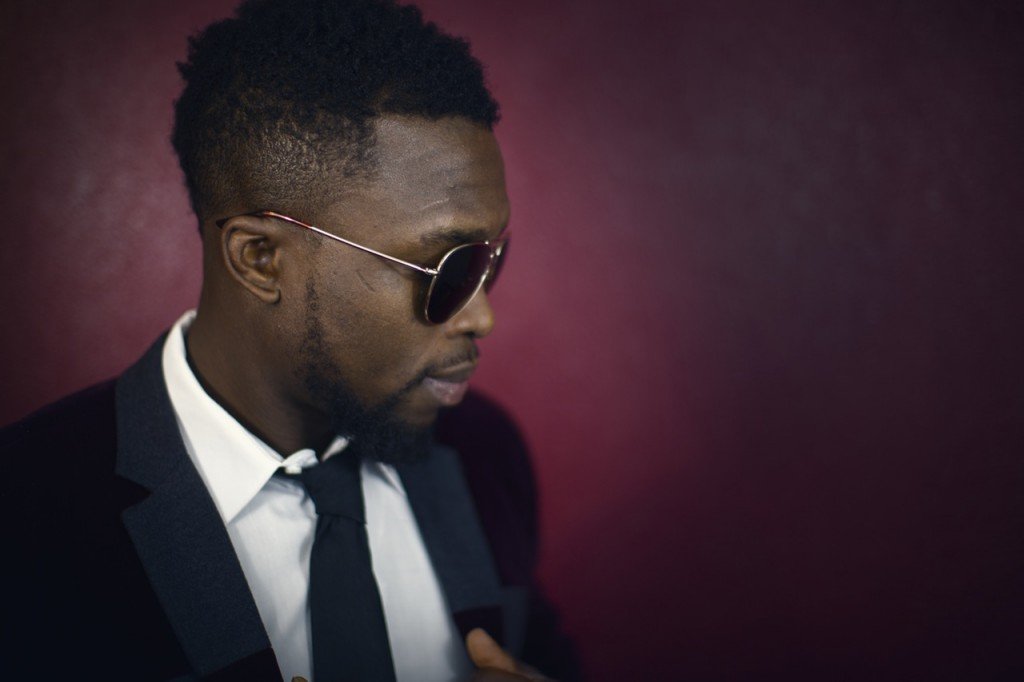 Too Long Sleeves/Trousers
This look screams: "You're going to the prom, and you just took your dad's wedding suit". Too short is also a big no-no. The right length is imperative if you want to look good when wearing a suit. The sleeves should be a half inch of cuff, while the pants must have little to no break.
Wearing Casual-Dress Shoes
Casual-dress shoes go perfectly with jeans or khakis and blazer, and they are ideal for the popular smart casual outfits. Still, if you are wearing a business suit, you should opt for suit shoes that have heel, outer luster and leather sole.
Buttoning All the Buttons
Those are buttons and that's what they're for – to be buttoned, right? Wrong. If you button them all, your movements will be restricted and the natural silhouette of the suit will be changed. Besides, not every suit jacket should be buttoned the same way. If the suit is two button – never button the bottom one. For a double breasted suit, always fasten the anchor button.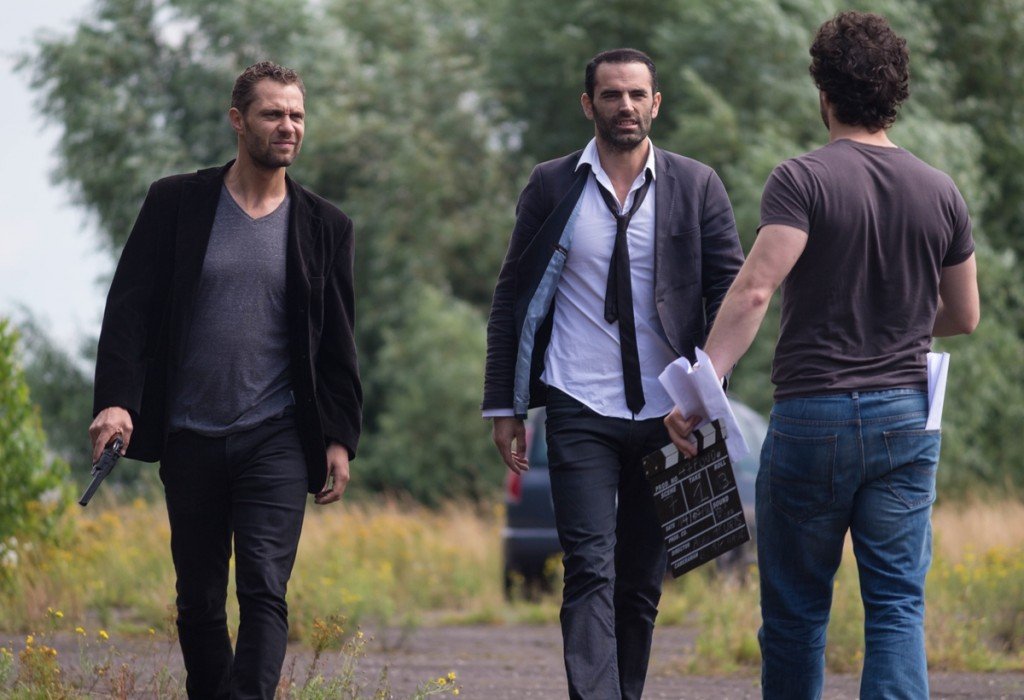 Wearing a T-Shirt under a Dress Shirt
There is nothing quite as unappealing as seeing a crew-neck t-shirt underneath a dress shirt. It completely ruins the appearance of a shirt and makes you look wider. It would be best not to wear anything underneath the shirt, but if you have to, wear something that is not showing.
Not Removing the Vent Threads
The slit up the back of the jacket is a leftover of the time when suit was a uniform and means to prevent the fabric to get rumpled up during shipping. If you don't slit those X sings made of thread before wearing the suit the jacket will sit improperly, making the entire combination looking awkward instead of stylish.
Cutting the Pocket Threads
These are the threads that you should leave untouched. Sure, they are a perfectly nice place to keep your car keys, but before you notice it, you'll be putting your smart phone, wallet and other stuff in there and you'll be left with a bulged fabric and out-of-shape jacket.
See Also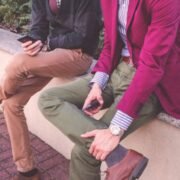 Home » The Most Common Suit Mistakes Men Make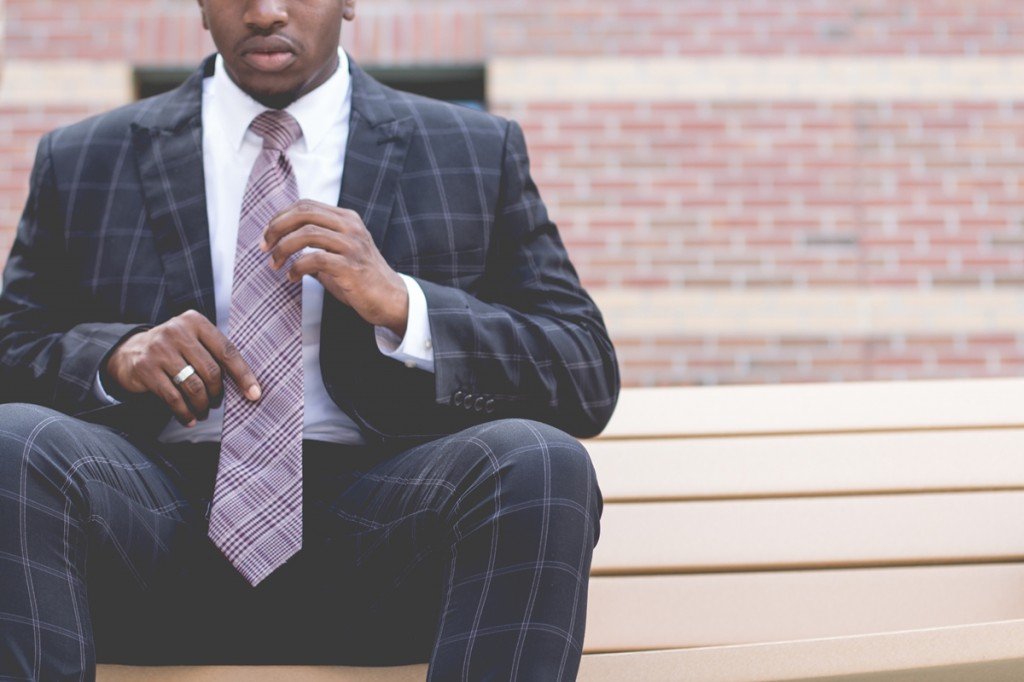 Wearing the Wrong Tie Length
So, you have picked out a shade of tie that goes perfectly with your suit, and you think that's all? It isn't. You should also worry about the length. The point or the tip of your tie shouldn't lie below or above your belt, but touch it.
Storing the Suit on Cheap Hangers
This is more a maintenance mistake than a style one, but it surely affects your style. Storing the suit on cheap thin hanger will stretch the fabric and reshape its padding. So, if you want your suit to keep its original shape store it on wide wooden hanger that finish just before the shoulder seam.
Make no mistake, these mistakes are not naïve. Wearing a suit improperly can make appear immature and slovenly at business happenings, job interviews, and black-tie events.
– Peter is a men's grooming & fashion writer at High Street Gent magazine from UK. Beside writing he worked as a menswear fashion stylist for many fashion events around UK & AU. Follow Peter on Twitter for more tips.