In today's modern society, the way we present ourselves holds significant importance. Dressing well not only boosts our self-confidence but also makes a lasting impression on others.
However, achieving a stylish and put-together look requires some thought and effort.
We all have our own experiences and I am sure we speak out of our own personal wisdom, or so we think. But, what works for you may or may not work for me. And while what you may think to be simple, could well just be avant-garde for someone else out there.
So, when it comes to dressing, you have no other choice, but to take it at face value. Solid suggestions, instead of the last word on style!
The question of what colors men prefer is a topic that has intrigued researchers, marketers, and curious individuals for years.
While it's essential to remember that individual preferences vary greatly, and one's favorite color can be influenced by various factors such as culture, upbringing, and personal experiences, there are some general trends and patterns that have emerged in studies on color preference. In this exploration, we'll delve into the fascinating world of men's color preferences, shedding light on the psychology, cultural influences, and societal factors that play a role in determining what colors men tend to favor.
Whether you're curious about the science behind color preference or looking for insights into the fashion and design choices that cater to men, this discussion will provide valuable insights into the complex relationship between men and color.
But good advice is something you can't just sniff at, and as the fashion for men becomes more varied and experimenting, it surely helps to have a valuable fall-back position that cuts through that confusing clutter.
In this article, we will provide practical tips and guidelines on how men can dress well while staying true to their personal style, all while maintaining a unique and authentic appearance.
Wear Your Suit Well

It should fit well. You need to make sure that you focus on the fit across the shoulders because getting the chest and waist altered is a relatively easy job and may not need that much detailing.
Read: Novak Djokovic: A Tennis Legend Defying Expectations
Classic is best and most useful – dark, two-button, single-breasted, moderate in details.
Invest wisely In A Watch

They say a watch is a piece of art, therefore, always choose it because you love it not because you like it. Aesthetic, functional, go with anything and can take the hard knocks of your daily wear Yet, it has to fit you.
You should feel comfortable and make sure it feels right in terms of size and depth according to your wrist.
See Also

Read: 10 Food Worse Than Alcohol
Why Be Afraid Of Colors?

Formalwear or casual, why hesitate from bringing in some color to your wardrobe? Most men are usually scared of it, intimidated even, and go for grey, black or navy – basically living a safe life.
Also Read: How To Shave Your Beard Easily
What they do not realize is that color can be timeless too. Pinks, greens, mustard, yellow can offer you the spike in the wardrobe that you have always been missing. Shades that can work for you throughout the year are not that hard to find – why hide?
Spend Some Money On Shoes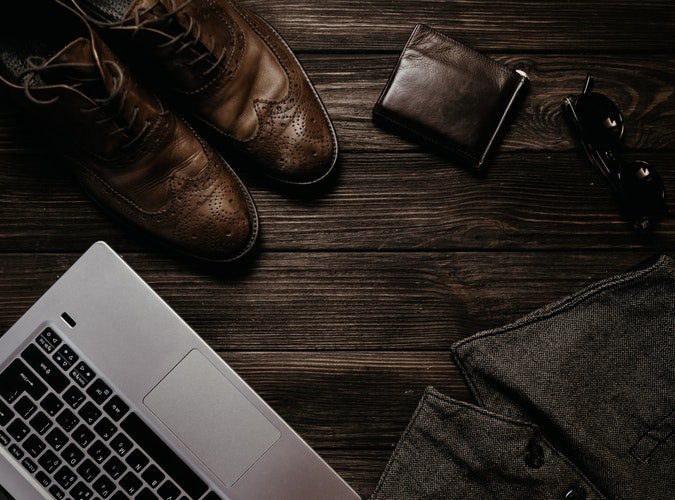 Don't be fussy when it comes to the colour, pattern or the sole of the shoes. It may look great now, but in no time you are going to call them boring and strange. Always opt for classic styles such as brogues, loafers, or a plain, dark Derby that will serve you well.
Must Read: Nick Kyrgios: A Champion Fighting for Mental Health
Ready To Break The Rules?
There is a time for a black tie and then there is 'not the right time' for a black tie. Some rules are meant to exist and serve their purpose because the occasion demands it, but it won't hurt to break the rules in between to make sure that the life of your wardrobe works as a medium of upgrading for others too.

Sandeep Verma
One of my friends once said, I am in love with words and a zoned out poser... well, I will keep it the way it has been said! Besides that you can call me a compulsive poet, wanna-be painter and an amateur photographer