Kickboxing, a high-intensity combat sport that blends elements of traditional boxing with powerful kicks, has inspired many filmmakers to create adrenaline-pumping and action-packed movies. These films showcase the martial art's raw energy, discipline, and the art of combining fists and feet in a dynamic choreography of combat. If you're a fan of kickboxing or simply enjoy action films, here are the top 6 movies on kickboxing that deliver knockout performances.
And although, this art has been beautifully depicted in many movies, the ones, according to me, that come in the top 6- are listed below!
Kickboxer
Stands first in the list as Van Damme impeccably performs as Kurt; Eric Sloane's brother in the movie. Dennis Raymond Alexio being a former American kick boxer fits perfectly in this role.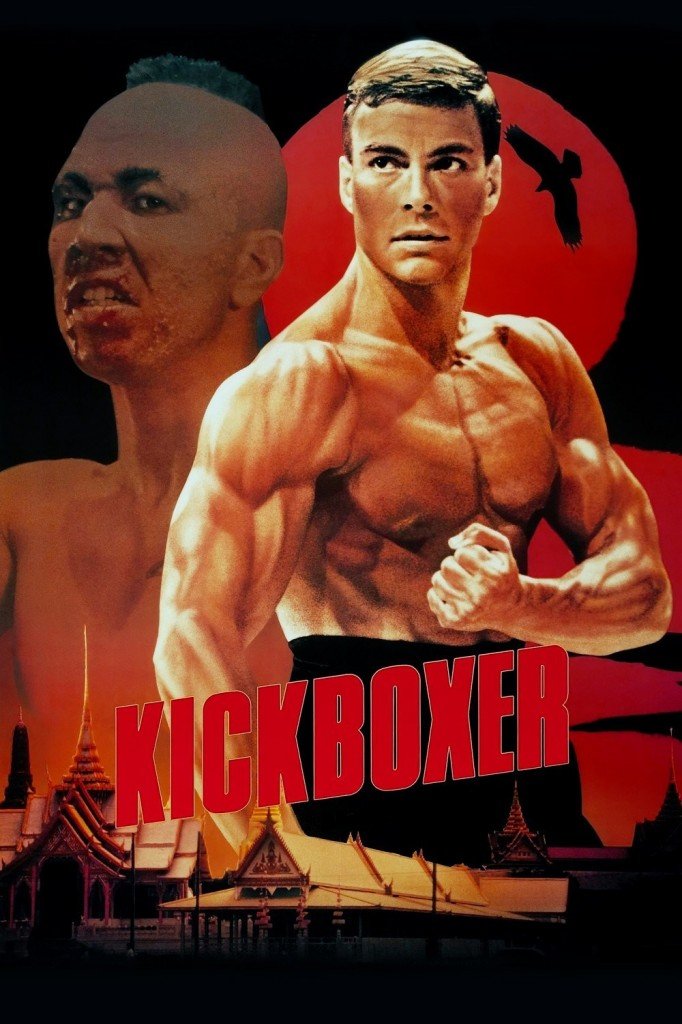 "Kickboxer" is a classic in the world of martial arts cinema. Jean-Claude Van Damme plays Kurt Sloane, who embarks on a journey of revenge and redemption after his brother falls victim to a ruthless Thai kickboxing champion. The movie not only showcases breathtaking fight scenes but also delves into the rigorous training that a fighter must endure to become a champion. Van Damme's signature splits and powerful kicks make this film a must-see for kickboxing enthusiasts.
Chok Dee: The Kickboxer
This one stands out because Dida Draft himself enacts a fictional version of his life. He is a world champion in Thai Kickboxing who starts as an undisciplined one who has been in prison for a petty crime.
"Chok Dee: The Kickboxer" is a gripping and inspirational martial arts film that takes viewers on a remarkable journey through the life of Alain, played by Dida Diafat. The story revolves around Alain, a young man of Algerian descent growing up in the suburbs of Paris, who embarks on a transformative quest to become a professional kickboxer.
Faced with numerous challenges and obstacles, including racial prejudice and personal doubts, Alain's journey is one of resilience and determination. The film not only showcases intense and well-choreographed kickboxing sequences but also delves into the human spirit's unyielding pursuit of dreams and self-discovery. "Chok Dee" is a heartfelt tale of triumph against the odds, making it a must-watch for both martial arts enthusiasts and those who appreciate stories of personal growth and perseverance.
The King of Kick Boxers
The story revolves around the revenge of a dead brother, but a close relationship between martial arts and death makes it unique.
An American policeman exposes the making of martial arts death movies in Thailand and also takes his revenge simultaneously.
American Shaolin
This is an inspiring one on the list. A movie for those who never lose out on things they are dedicated to.

An American finalist; Drew Carson, fights against a sadist and a ruthless fighter- Trevor Gottital, and gets humiliated. Motivated and filled with passion he holds the interest of the audience until he gains the required training and wins over Trevor.
The Quest
It strikes the viewer because of its great link between,  a person fighting in his daily life, eventually becoming a professional fighter, and how every stage of his life had made him stronger to stand in the ring.

Dubois, being an orphan, looked after a number of children by performing petty crimes. Somehow caught by smugglers, he was pushed into slavery. After receiving a decent amount of training he is enrolled in a lethal match and wins the dragon trophy.
Bloodsport
Another Jean-Claude Van Damme classic, "Bloodsport" is based on the true story of Frank Dux, an American martial artist who participates in the clandestine Kumite, a highly dangerous martial arts competition. Van Damme's portrayal of Dux, his acrobatic kicks, and the intense tournament battles make "Bloodsport" an iconic martial arts film that captures the essence of kickboxing.
Undisputed 2: Last Man Standing
The "Undisputed" series is known for its intense and gritty portrayals of the world of underground fighting. In "Undisputed 2: Last Man Standing," Scott Adkins stars as Yuri Boyka, a ruthless and skilled fighter who faces off against a range of formidable opponents. The film's fight choreography is exceptional, and Adkins's kickboxing skills shine throughout, making it a standout entry in the series.
Ong-Bak: Muay Thai Warrior
While not strictly a kickboxing film, "Ong-Bak" is a martial arts masterpiece that features Tony Jaa showcasing the devastating power of Muay Thai. Jaa's performance as a small-town martial artist who must retrieve a stolen religious artifact leads to jaw-dropping fight scenes. His athletic kicks and breathtaking stunts make "Ong-Bak" a must-watch for fans of martial arts action.
Only the Strong
"Only the Strong" is a unique entry on this list as it focuses on the Brazilian martial art of Capoeira, but it incorporates some elements of kickboxing. Mark Dacascos plays Louis Stevens, a former soldier who uses Capoeira to transform a group of troubled high school students into disciplined martial artists. The film's high-energy Capoeira sequences, mixed with elements of kickboxing, provide a fresh take on martial arts action.
These six movies showcase the power, skill, and intensity of kickboxing in different settings and styles. Whether you're a seasoned martial artist or just a fan of action films, these movies offer a thrilling ride through the world of high-impact combat sports. So, grab some popcorn, get ready for heart-pounding action, and dive into the exciting realm of kickboxing on the silver screen.