When all hell breaks loose and you have an important meeting, an interview or a date, we all look up to that white shirt hanging in our closet. That white shirt; our saviour! This one stop solution does more than just solve one purpose and at times can create more than solve one.
To save you from that dilemma and to make sure you don it right, here are few quick tips to wear it right.
The formal look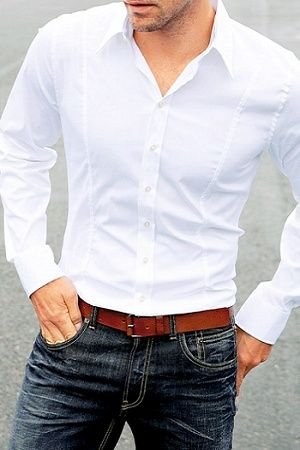 Of course this had to be on top of our list, what is a formal look without a crisp white shirt. The simple and plain solid colour does all the talking if paired well with a narrow tie, trousers and polished shoes to complete that formal look that can make you look suave.
Keeping it casual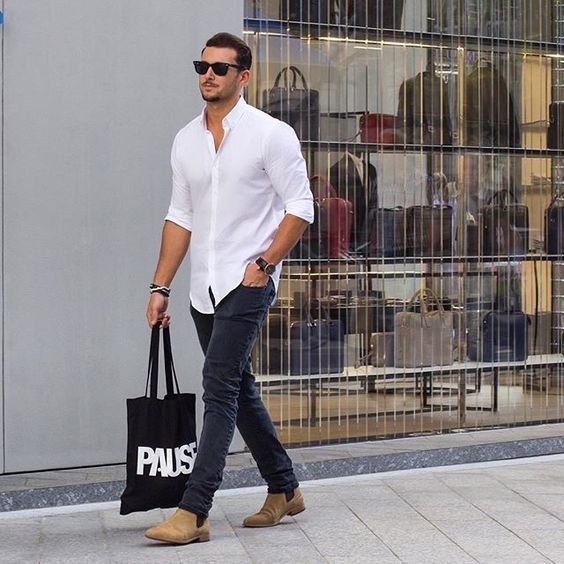 Roll up the sleeves of your white shirt and pair them with straight fit blue ripped jeans or a semi formal trouser. Make sure the shirt is not too tight and the jeans/trouser are not to lose. You can complete the look with a pair of white vans or tan shoes to pilot the look that can help you leave a good impression on people around.
Get set to travel in style


We would never forget about your summer breaks when you go around the country or world. The key mantra to getting the perfect holiday look is by buying yourself one of those white linen shirts or if not that then the cotton ones do just as much justice. Pair them with navy cool bermudas and complete the look by throwing on tan shoes that match your belt. Don't forget your cool boy shades.
Smarten up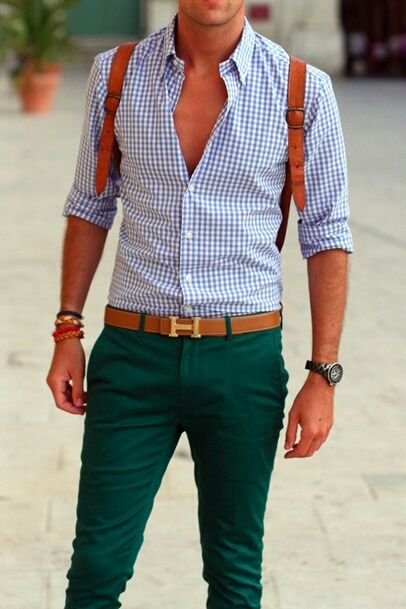 This would definitely make all the ladies at work turn around to check you out. Break the good boy white shirt image with a smart pair of wide strap braces. Do not go for those monotonous black ones, try your hand at experimenting a little and adding a bit of color to your wardrobe.
Street style
For all those times when you are taking your girl around the city and want to look like a real sexy man who hasn't worked too hard, wear the white shirt and roll your sleeves up. Pair this with light blue or navy effortless trousers. Top it up with a blue pair of plimsolls and your shades (but only during outdoors, don't try to be super-cool wearing them indoors, girls do not like it).

– Meher Sethi