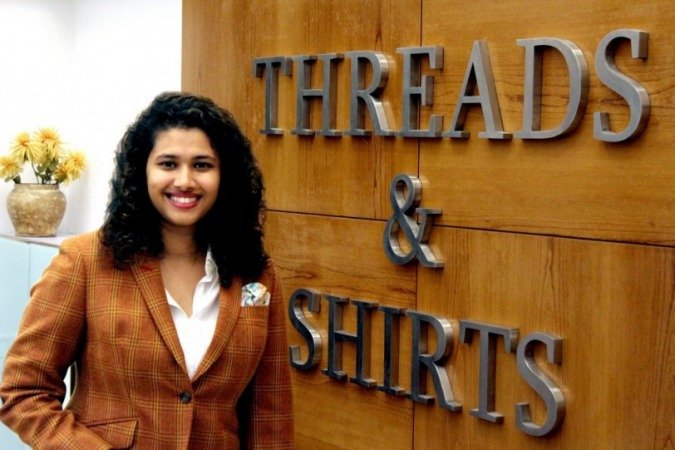 Custom-made! Does this word ring any bell to you?
It should! Because, no more it is a hard-to-find-service for men in India!
With increasing awareness about men's fashion; brands and designers alike, have taken it upon themselves to make sure that they can feed the need of the market.
One such similar brand is Threads & Shirts, a modernist made to measure concept, by Anisha Chaudhary. Threads & Shirts is all about bringing together a delicate combination of exquisite fabrics and a meticulous construction process that can help the men of today uplift the feel and look of their wardrobe.
We got a chance to talk to Anisha Chaudhary, the brain behind the brand. Here is the excerpt.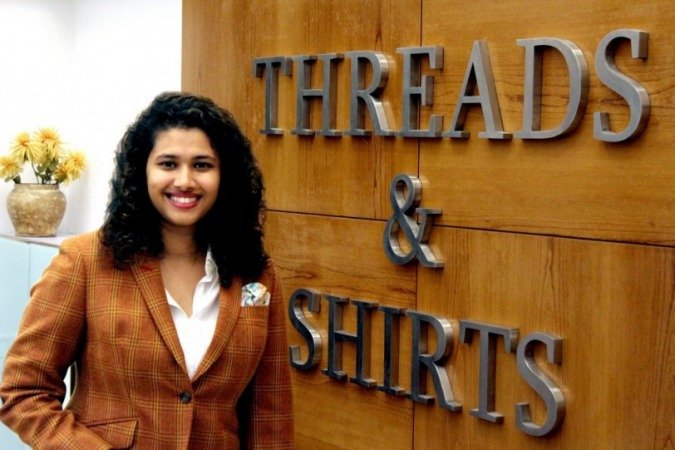 SV: Tell us a bit more about the brand. How did it origin and how was the idea conceived?
AC: Threads & Shirts is a custom-made shirt brand. As a modernist tailoring concept, we try re-inventing the old traditional art of tailoring.
Our concept was born out of pure passion for handcrafted tailored shirts, bringing a fresh sense of fashion and an impeccable fit for our clients.
SV: Why name it Thread and shirts? Any specific reason?
AC: Threads & Shirts is a tribute to quintessential tailored sensibilities, blending in a perfect balance of contemporary designs, material, and craftsmanship.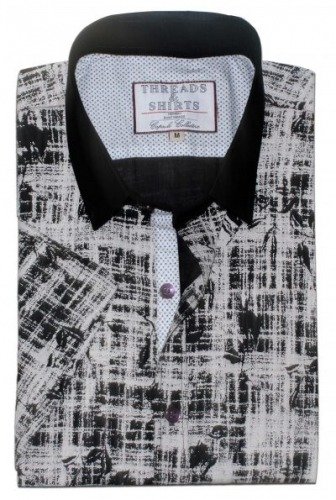 Threads & Shirts are synonymous to each other, as the two main components of a shirt are: threads and fabrics. We try going down to the basics of shirt-making and work-up to a level of perfection.
We do believe our brand name suggests the same.
SV: Tell us a bit about you… your background and how did you venture into the Indian fashion industry?
AC: I was always passionate about shirt-making and dressing dapperly. Being a part of the corporate world dressing to perfection was an absolute requirement.
With the limitations in the corporate clothing aspect, I realized that there was a huge vacuum in this field and I could combine my two passions, which is fashion and finance, to create my own custom-made shirt brand.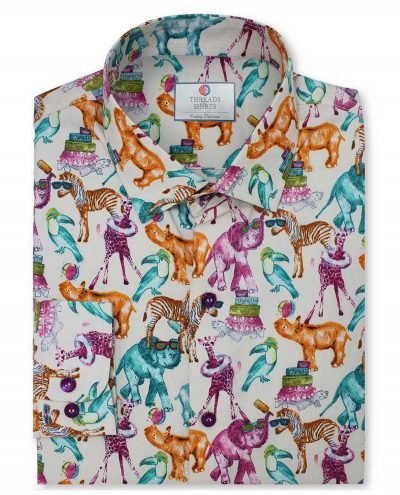 SV: There are designers who just supervise and then there are those who get involved in the nitty-gritty of things… which one are you? In simple words, how deeply are you involved in the whole process of creating the final product?
AC: Fashion and style play a very key role in the custom made shirt business, even though we have a style your self- model.
Our clients tend to look for certain advice when it comes to the new trends and styles etc. I personally, see a lot of clients to try out different experimental looks and there are a few others who like to go with the more classical approach.
We do believe we cater to both those approaches by studying the client likes and preferences. Also, the aspect of our shirts being handcrafted requires special attention from our stylists and in-house tailors.
SV: Men of India still seem to be struggling (comparatively) when it comes to keeping their wardrobe at sync with international consumers. What do you think is (are) the reasons behind it. What can be done from their side to change it for better?
AC: We do believe Indian men are becoming more aware of style and fashion than they were, say, a decade ago.
Indian men, unlike women, have always felt like they had a limited choice in corporate wear, casual wear etc. At Threads & Shirts, we provide them the right guidance and assistance when it comes to styling and dressing correctly.
See Also

Our in-house fashion stylists are well-trained professionals, who help create a client profile according to their preferences like colors, styles etc.
SV: Why choose bespoke? Why not go for Read-To-Wear and be done with the selling? You like working hard, not smart?
AC: Threads & Shirts is a purely custom-made concept as we try to solve the basic readymade shirt problems, which a lot of clients face.
For example, when a clients fits perfectly into a standard medium sized shirt but doesn't appreciate the styling it comes with, like the collar, cuff etc we make sure that we solve these problems, as we do realize that custom-made shirts aren't only about the fitting or style, but perfection.
To be more specialized in the shirt-making field, we have devised an extensive customer styling and fitting form which allows you to choose from up-to 300 fabrics from the top 5 mills of the world and also style your shirts with options ranging from cuffs, collars, personalized monograms etc.
SV: What were the challenges that you had to face or are facing to create your own audience? And what role do you think social media influencers and digital media can play in creating a reach for a brand like yours?
AC: Threads & Shirts being an innovative concept did initially face a huge challenge in being able to create the right kind of brand awareness.
As we believe in providing a shirt experience and not just selling a mundane product, the uniqueness of our process had to be conveyed correctly.
Social Media does play a vital role in promoting, not only start-up companies but also established ones, same is with influencers who can help brands reach the right target audience.
SV: Last, but not the least, your take on www.stylerug.net?
AC: Stylerug being one of the top publications focused on menswear, is doing a brilliant job at giving their views into men's fashion, styling, and grooming.

Sandeep Verma
One of my friends once said, I am in love with words and a zoned out poser... well, I will keep it the way it has been said! Besides that you can call me a compulsive poet, wanna-be painter and an amateur photographer