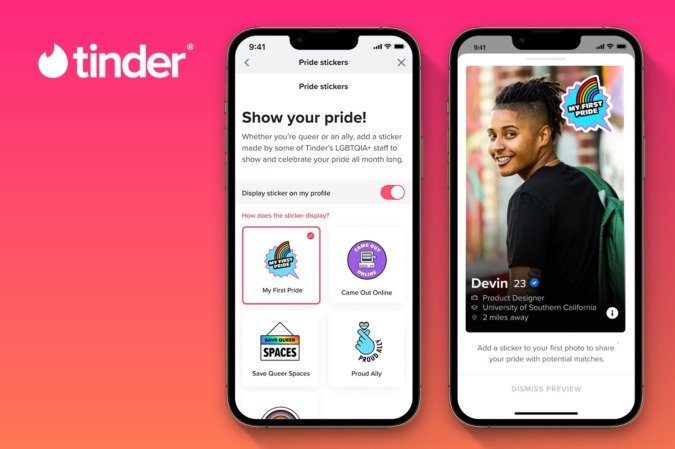 In the digital age, where connections are often initiated through apps and online platforms, Tinder has emerged as a popular choice for those seeking to meet new people and potentially find romantic partners. And yes, I know there is still this talk of Bumble v Tinder, and which one is the best dating app for relationships, but let me tell you, Tinder conversation still seems way more relevant in the field.
However, while creating a Tinder profile is straightforward, engaging in meaningful and interesting conversations, or let's say Tinder messaging, can be a bit more challenging.
In this guide, we'll walk you through the essential steps of chatting on Tinder, and strike up compelling and authentic Tinder conversation.
But before you read this guide, how about connecting with us on our social media pages?
Craft an Intriguing Opener
First impressions matter, and your opening line is your chance to stand out from the crowd. Avoid generic greetings like "Hey" or "What's up?" Instead, tailor your opener to the person's profile. When you start a Tinder conversation, mention something you genuinely find interesting about their bio, photos, or shared interests. This demonstrates that you've taken the time to learn more about them and increases the likelihood of a response.
Be Genuine and Authentic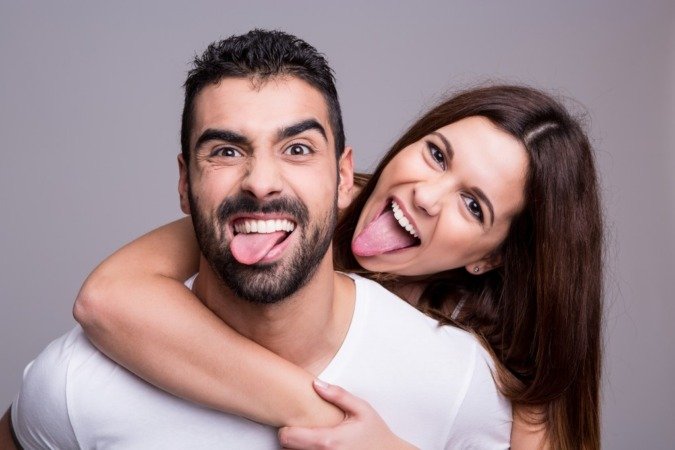 If you want to start a conversation on Tinder conversation, authenticity is key. Be yourself and avoid using canned lines or trying to be someone you're not. Authenticity builds trust and sets the foundation for a meaningful conversation. Share your genuine thoughts, interests, and experiences to establish a connection based on honesty.
Show Interest and Ask Open-ended Questions
Show genuine interest in your match by asking open-ended questions that encourage them to share more about themselves. Instead of asking yes-or-no questions, pose inquiries that encourage thoughtful responses.
For example, ask about their favorite travel experiences or the hobbies they're passionate about. This helps keep the conversation flowing and shows that you're genuinely invested in getting to know them.
Listen and Respond Thoughtfully
Active listening is a crucial skill in any conversation, including online chats. Pay attention to the details your match shares and use their responses as a springboard for further conversation.
Acknowledge their input, share your thoughts, and ask follow-up questions. This demonstrates that you're engaged and genuinely interested in what they have to say.
Inject Humor and Playfulness
Humor can be a powerful tool to break the ice in Tinder messaging, and create a light-hearted atmosphere. Sharing a funny anecdote or playful remark can help ease any initial tension and create a more relaxed conversation. However, be mindful of the other person's sense of humor and avoid offensive or insensitive jokes.
Avoid Overwhelming with Text Walls
While it's essential to engage in meaningful conversation, bombarding your match with lengthy paragraphs while chatting on Tinder, can be overwhelming. Keep your messages concise and easy to read, and give your match space to respond. A balanced conversation allows both parties to contribute comfortably.
Transition to Deeper Topics Gradually
As the conversation progresses, consider transitioning from surface-level topics to deeper and more meaningful discussions. Share your own experiences, values, and aspirations, and encourage your match to do the same. This gradual progression can help establish a stronger emotional connection.
Know When to Move Off the App
If you feel a genuine connection and the conversation is flowing smoothly, it may be time to suggest moving the conversation to a different platform. This could be exchanging social media handles or suggesting a video call.
However, always prioritize safety and ensure you're comfortable before sharing personal information.
Mastering the art of Tinder messaging involves a combination of genuine interest, active listening, authenticity, and a sprinkle of humor. By tailoring your approach to each match, asking thoughtful questions, and fostering meaningful conversations, you can increase your chances of building genuine connections and finding that special someone in the world of online dating.
Remember, patience, and respect are key, and the goal is to create a positive and enjoyable experience for both you and your match.