https://www.stylerug.net/sex-relationship/have-you-been-naughty-a-beginners-guide-to-spanking-sex/
Dating in the future will be a very different experience than it is today.
In 2022, people will use cutting-edge technology to find their perfect match, and dating will be more efficient than ever before. But there are some things that will never change, no matter what the year is – like the importance of communication and chemistry.
So how can you make sure that your date in 2022 goes off without a hitch? Follow these tips, and you'll be on your way to finding love in the future.
Use the Newest Technology
In the world of dating, technology has played a major role in shaping how people connect with one another. People are using apps to find relationships just as much as they use them to find a sugar daddy.
The only way to get to know someone in the past was face-to-face. People can now communicate without ever leaving the comfort of their homes thanks to social media and online dating, though.
The ease and convenience of online dating have made it a popular choice for many people, even though other people still prefer to meet someone in person. Reading someone's profile and getting to know them before you even meet them can help weed out any potential mismatches.
In addition, online dating allows you to connect with people from all over the world, which can be especially beneficial if you're looking for a relationship outside your usual social circle.
Whether you're looking for a life partner or just a casual date, technology can give you a leg up in the world of dating.
Use Advanced Search Features
Most dating sites offer a basic search function, allowing users to filter by age, location, and gender. However, many dating sites also offer advanced search features, which can be extremely useful for finding a match.
For example, some dating sites allow users to search by interests, lifestyle choices, and even relationship status. This can be especially helpful for those who are looking for a specific type of relationships, such as a long-term relationship or a casual hookup. Additionally, many dating sites now offer mobile apps that allow users to search for matches on the go.
With all of these options available, there is no reason not to take advantage of the advanced search features offered by dating sites.
Meet in Person as Soon as Possible
Getting caught up in the excitement of online dating can be easy. After all, it's often easier to talk to someone online than it is to approach them in person. However, meeting in person is essential in any relationship, and it's important to do so as soon as possible. There are a few reasons for this.
First, meeting in person helps to build trust and intimacy. You can get a better sense of who someone is when you meet them in person, and this can help to build a stronger connection.
Second, meeting in person gives you a chance to see how you truly interact with each other. You may find that you have different communication styles or that you don't share the same interests. Finally, meeting in person will help you to decide if this is a relationship that you want to pursue. 
See Also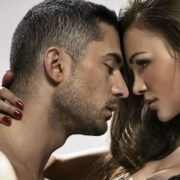 Just be sure to do so safely, since meeting up with a stranger can always come with some risks. Be sure to meet in a public place and let a friend or family member know where you'll be.
Be Upfront About Your Intentions
There's nothing worse than going on a date with someone only to find out that they're looking for something completely different than you are.
Maybe you're interested in a serious relationship, but they're just looking for a hookup. Or maybe you're looking for something casual, but they're hoping to find their soulmate.
Whatever the case may be, it's important to be upfront about your intentions when dating. That way, you can avoid wasting each other's time and hopefully find someone who's on the same page as you. Of course, having this conversation can be tricky, especially if you're not sure what the other person is looking for.
But it's best to be upfront and honest and err on the side of caution. By doing this, you can steer clear of any potential misunderstandings or wounded feelings.
Conclusion
Technology has definitely changed the dating landscape, and it's now easier than ever to find a match. With so many options available, it's important to take advantage of all that technology offers. Use the advanced search features on dating sites, meet in person as soon as possible, and be upfront about your intentions.
By following these tips, you're sure to have more success in the world of online dating.