"Education awareness and quality of hairdressing has improved drastically and I am sure it will go on in future too."
With countless number of awards under his kitty and a wealthy experience of more than ten years in the hairstyling industry, Vipul Chudasama was recently appointed as the Art Director at the b:blunt salon & academy. www.stylerug.net in a one-on-one chat with this versatile hairstylist who is an epitome for many new and upcoming hairstylists.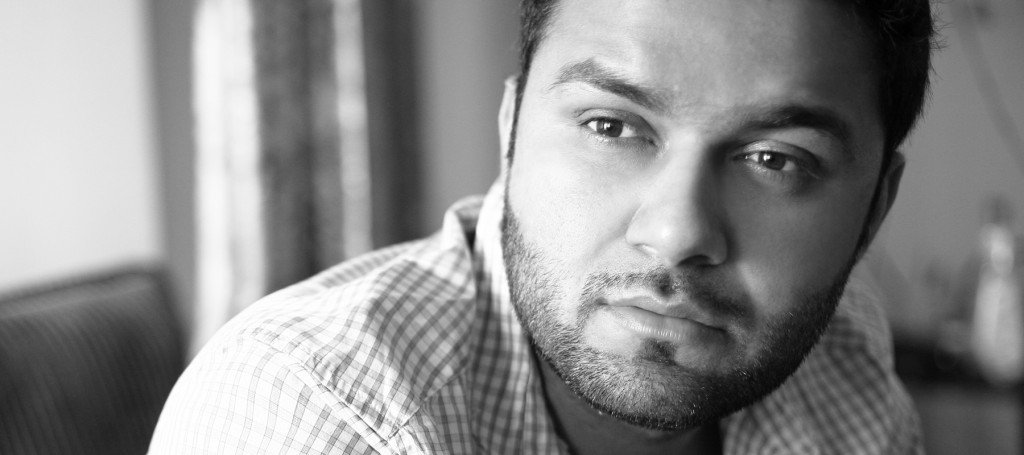 Early days
I had only one goal in mind- to make it really big in the world of hairstyling in the ever-buzzing and highly competitive city of Mumbai. My journey with the Enrich Group is one to reckon with, and association of eight long years with the brand. The brand creates some truly breathtaking work, and contribute a great deal in the development of hairstyling in India.
Apart from that, I have worked and studied under Vidal Sassoon, Toni&Guy, Christope Gaillet, Laurent Decreton, Guy Kremer, Jonny Engstorm, Fary Rom, Mark Creed, Julie Eldrett, Bertrem K and L'Oreal Professional.
Journey so far
To keep it simple- very exciting, inspiring and motivating!
Brands worked with
As an Artistic Development Consultant, I have associated and trained with salons & brands such as: L'Oreal Professionnel, Wahl India, A.N.John Kolkata, Geetanjali Delhi, Looks Delhi, Enrich Mumbai, Mirrors Hyderabad, Saks India.
Association with b:blunt
For any hairdresser, their desire is to be associated with the top most brand in the city or country and even I felt the same when I started my career in hairdressing ten years ago. So far b:blunt has been top notch and technically the most sought after in the country. As my new role to be on board for a brand like b:blunt is to build an advance education in the hairdressing field for our country.
Achievements
I have displayed my creations at the prestigious French Haute Coiffure, which sees the best hairstylists across the globe come together to watch the creative and inspiring hair show at the Carrousel du Louvre in the fashion capital of the world Paris. I am also the proud recipient of a number of highly-coveted awards in the world of hairdressing. The list of awards includes: L'Oréal Professionnel Colour Trophy, 2005; category 'New Generation'L'Oréal Professionnel Colour Trophy, 2006; Regional Grand Finalist 3 Most highly coveted award winner in Hairdressing Industry.
I have also inspired and trained more than 5000 Hairdressers in the country and abroad and conducted more than 30 Hair Shows and Seminars in the Country as well as conducted more than 50 Master Class workshops in the Country, apart from styling hair for photo shoots for esteemed fashion magazines such as Elle, L'Officiel, Grazia, Salon International, Hair, Estetica, and well-known Bollywood magazines such as Filmfare, Stardust and Time 'n Style, to name a few.
See Also

Essentials needed to be a good hairstylist
As far as I am concerned, creative work with sought after experience and showing your best collection of work to the audience is the first and the foremost requisite to be a good hairstylist. You need to be open to experiment broadly and try to be as much creative as you can be. Be open to learning new ideas, playing with the team and giving attention to every details of the work.
Future of Indian beauty and hair care market
Hair & Beauty industry opportunities can be broadly separated between products and services, though many providers offer both. It is expected that the market will maintain its growth pace by launching new and innovative products and salon brands as well, as every brand is in to expansion mode to open a number of salons.
Inspiration
I draw my inspiration from everything that's assumed to be possible.
Future plans
Education is the key to success, and I truly believe in this. I am extremely passionate about education, and feel that the beginning of all things great is by imparting knowledge.