Home » Camping Tips for Adventurous Men
Camping Tips for Adventurous Men


Being adventurous and outdoorsy is one of the best things in the world, especially if you're young and eager to try out as many things as possible.
This is why men across the world love camping in the open and getting away from their daily lives and everyday problems.
If you're one of those men who love camping, here are a few things you need to know if you want to enjoy your camping even more.
Pick the right season
Camping is always a great idea, but camping in the middle of the winter isn't the same as doing that in the spring.
That's why picking the right season and checking out the weather conditions before you leave your home are two of the most important things out there.
If you want to make the most of your camping trip, you should probably choose summer as the right time to go. While most people prefer swimming and laying on the beach all summer long, camping is one of those surprisingly enjoyable things you can do in the summer, particularly if you're an adventurous and daring person.
Of course, you can go camping in the spring and autumn too as long as no rain or bad weather is coming your way.
These are the things to avoid if you want to enjoy your camping trip to the fullest, so start thinking about the perfect time to go camping right now!
Choose the right crew
No matter how fun, exciting, and adventurous camping is, it's even better when you're surrounded by your friends and people who you love.
And if they're as adventurous and interested in camping as you are – even better!
With the right crew, you can easily take your camping trip from ordinary to amazing, and that's something all modern men are looking for.
Some of the people you could ask to join you include your best friends, your brothers, your relatives, your coworkers, and your dad.
This will help you build a stronger connection to each of these people, and that may be just the thing you need right now. Also, if you're a dad yourself, you can ask your sons to tag along and bond with them in the middle of nature.
Don't forget your gadgets
No matter where you're going, who you're going with, and how long you're staying in the open, making sure you have all your gadgets with you is crucial.
From your favorite food supplies that will keep you well-fed and happy while camping to your essential camping equipment – your tents, your sleeping bags, your sleeping pads, and your lanterns, among other things – these are all the things you're going to need once you hit the road.
However, there's something else you need to do when packing for camping – think about being as practical as possible. This means you can't take any items that are too heavy or big because they won't fit in your trunk, particularly if you're going by car with your buddies.
See Also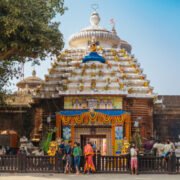 Home » Camping Tips for Adventurous Men
So, stick to simple solutions that are practical and versatile, such as those useful automatic knives that will help you cook your food, build your campsite, and stay safe in case something bad happens.
Learn how to set up your tent
Speaking of campsites, this is something you have to do as soon as you start planning your camping trip.
Lots of guys would love to go camping, but they don't do that because they're not sure how to set up their tent.
But, if you practice this beforehand and learn how to handle your tent before you leave your home, you shouldn't have a problem doing that in the middle of nowhere as well.
This process depends on the type of tent you have and its size. Smaller tents are sometimes easier when it comes to setting them up, but that doesn't mean larger models are impossible to handle.
On the contrary, you need to learn a few basic tricks and you'll be able to set up your tent whenever you want, regardless of its size and type. Remember to stay cool during this process and don't lose your temper, but also make sure your camping buddies are taking care of other things while you're dealing with the tent.
That way, you'll be ready to enjoy your camping sooner and everyone will be happier.
Going camping is a great way to relax and leave your problems behind, so start planning a new camping trip right now, and don't forget to ask your best friends to join you!

Sandeep Verma
One of my friends once said, I am in love with words and a zoned out poser... well, I will keep it the way it has been said! Besides that you can call me a compulsive poet, wanna-be painter and an amateur photographer