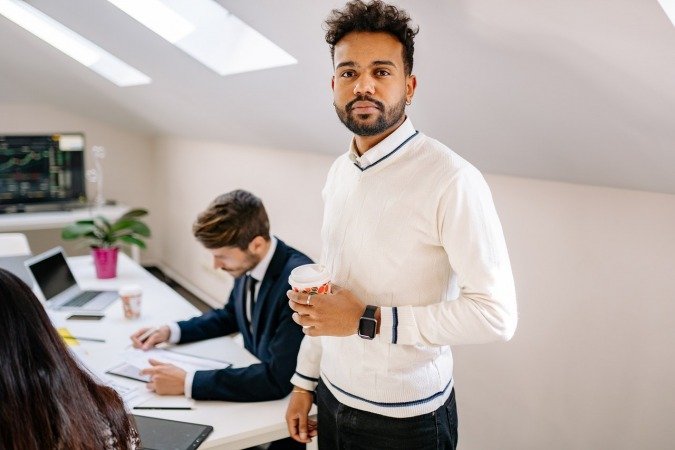 Peter Minkoff
Peter is a men's grooming & fashion writer at High…
With COVID-19 still in full swing, your business strategy will need quite a few tweaks to help you stay on top of the competition in the year to come.
To reap peak rewards for your marketing efforts in 2022, you will need to rethink your business goals and find ways to implement the best practices that will allow you to stay ahead of the curve.
Next year, the focus of your business activities will still revolve around innovation and growth, but your goals should include better insight into the market, use of social media for commercial purposes, reliance on user-generated content, and best SEO and link building practices.
Here are the key business goals to include in your strategy for the year to come if you want your startup to start the year in the best possible way.
1. Better insight into the market
To stay ahead of your competitors, you will need to fine-tune your approach to the constantly changing market landscape.
Most startups fail not because they do not put in the effort to market their merchandise, but because they do not conduct a timely market research. To avoid this pitfall, you will need to define the audience and create buyer personas in line with the demographics.
On top of allowing you to get a better image of the market and demand for your products and services, deep research will also help you fully digitalize your small business and identify best promotion channels, reduce business risks, custom-design promotional material, and attract a greater number of customers.
2. Commerce through social media
These days, your target audience is busy buying directly from social media, and if your brand is not already implementing a solid social media marketing strategy, you will need to shape up in the year ahead.
A recent Ipsos survey has shown that as many as 40% of millennial YouTube users believe their favorite influencers understand them better than their friends, which is why you should tap into the power of online creators if you wish to rise above the rest of the players in your industry.
In addition to that, you should look into different platforms and stretch reach in your target demographics if you wish to fine-tune your marketing endeavors in line with user preferences and hot social media trends.
3. SEO and link building practices
A low-cost way for startups and corporations to improve their visibility and spike traffic, SEO is believed to be more effective than PPC by as many as 70% of marketers.
This is a reason to consider adding this marketing tool to your goals in the year ahead. For most effective SERP rankings, you can get in touch with reputed link building services in Australia and have them help you step up your game and boost both traffic and conversion.
Ideally, your content should provide value for the viewers while at the same time being engaging or they will lose interest and bounce off to your competitors.
One of the most effective ways to market products and services for startups is through guest posts, but there are also other SEO tools which can boost your brand's visibility and help you assume the role of an authority in your field.
4. Focus on user-generated content
User-generated content is an effective marketing tool as it creates unique and genuine content for your brand and provides authenticity at the same time.
According to recent surveys, user-generated content has shown to be highly influential when it comes to purchasing decisions, which is why you should set aside some time and come up with tricks to get your audience to interact with you through contests and share their experiences online.
For instance, you can stage a contest and ask participants to tag their friends and thus help you get more eyeballs on your brand and offering, or create events through which the audience will get a chance to win cool prizes for creative custom-created posts or slogans.
Running a successful tech startup is not easy, and you will need to invest a decent amount of planning and resources if you want to stay on top of the competition.
Next year, your business objectives will have to shift if you want to remain in the top industry tiers, which is why you should put your marketing strategy in place in keeping with a changed market landscape.
If you want to achieve superior results in 2022, your key business goals need to include in-depth market research, focus on user-generated content, best SEO and link building practices and social media commerce.
Fortunately, with timely planning and research, your brand will be able to stay abreast with the latest trends and your reward for the smart marketing moves will not fall short of the mark. Good luck!

Peter Minkoff
Peter is a men's grooming & fashion writer at High Street Gent magazine from UK. Beside writing he worked as a menswear fashion stylist for many fashion events around UK & AU. Follow Peter on Twitter for more tips.