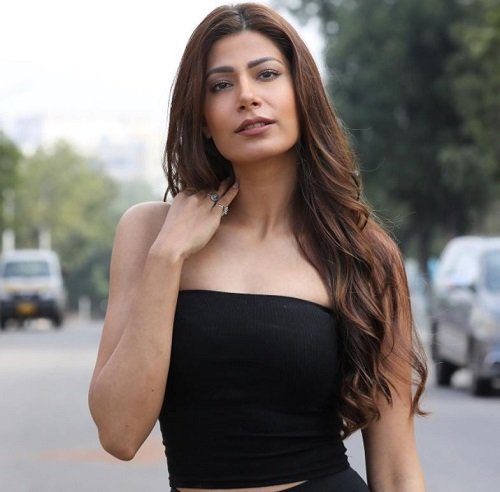 Walking through Amazon India Fashion Week Autumn-Winter'15, I spotted a flamboyance beauty with glamour and allure. Despite all the hustle and bustle I got a chance to have a concise chat with the Delhi tadka model; Aastha Sidana. who was ecstasy of sparkle with her intimidating braces (Yes… you have read it correct).
AM: For those who don't know you, could you tell us a bit about yourself, your background, education, family and all?
AS: I'm Aastha Sidana, 24 years old, born and brought up in Delhi with the exact Delhi sprit. I have walked for numerous designers and currently it's my second season with FDCI (Fashion Design Council of India). I'm always a pool model which means who walks for almost all designer and my current project, Amazon Fashion Week I'm covering 11 designer. Just walked for Pallavi Mohan and Hemant&Nandita and rushing for MaliniRamani and RinaDhaka So yes, it's tough!
AM: For Aastha Sidana, what's her best feature?
AS: I'm considered to be perfect or you can say average with long legs. My long legs stand out from the entire crowd. And whatever costumes that showcase legs the choreography or designers comes to me.
So, I'm known as the long legs.
AM: Recently you got braces for your teeth so does that make you exclusive from other models or you face criticism?
AS: I think it has made me very different from the other girls, like okay I'm the braces girl so whenever they want a funky outfit worn by someone, I'm they priority.
Doesn't effect me much though as its just for eight months. Its all positive for me, its made my face more angular and only change is that I'm different from the troop.
AM: We're all aware about how models were told to be thin because of which anorexia came into fashion. But now models with a certain weight are only accepted, what do you feel about that?
AS: I'm no one to say if its right or wrong, its to each its own. But in India its not like that, you don't need to be stick thin to be a part of this industry. And for each designer there are different kinds of costumes, sometimes they require thin girls, sometimes short and sometimes curvy ones that'swhy each pool of models consists of all these body types. So, I think being thin was never a concern for Indian models.
AM: Modeling earlier wasn't considered a serious profession but now models set a name. So do you think people are becoming more open minded?
AS: I'm really happy that people now have become very open minded, that the western culture is finally taking place her in India. In western countries models are treated really well and we never got that kind of treatment from our people before but now things are changing. Things are growing and I really appreciate the treatment and honor we are given now. People are really nice and considered these days.
AM: Do models diet and starve themselves?
AS: We are served proper snacks on the correct time. We don't starve ourselves, we don't diet, we are the biggest hoggers.. Well almost all of us. We work out, we have fast metabolism, that's it. Though it also depends on person-to-person how they treat themselves.
See Also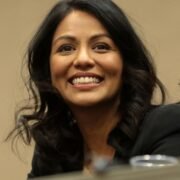 AM: How do you keep yourself fit?
AS: I work out for 45mins in the gym, I don't really do much. I was born with good gene like my parents were athletes so I basically don't gain fat that much.
AM: How do you think your last show went, Hemant $ Nandita and Pallavi Mohan?
AS: Well, Hemant $ Nandita were very flowy garments, like fedoras with a very hippy style. The prints, fabric especially cashmere wool grabbed my attention. Where as Pallavi Mohan was a contrary delight by being very sexy and chic. She made her garment more wearable.
AM: According to you, what would be the trends for autumn-winter?
AS: Well, I'm not really an autumn-winter sort of a person but the trends are all like lose hanging clothes with lots of layers, very comfortable, wearable and easy. And for me its always comfort before style so for this time autumn-winter is my kind of clothing.
Words: Anmol Minhas