Home » VClub Gurgaon Review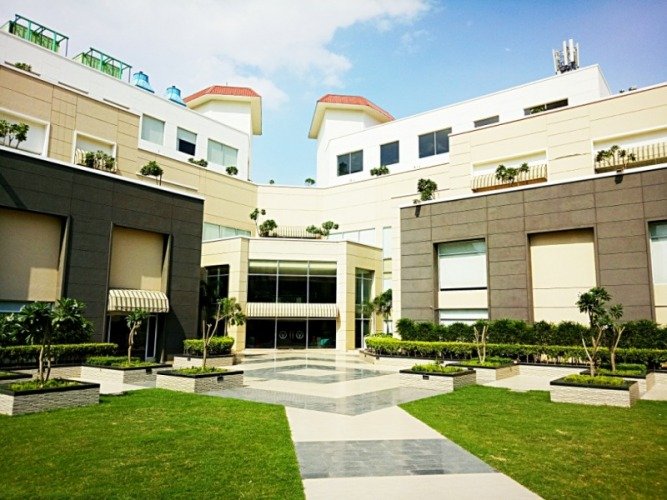 You won't call it a 'home', but then, not calling it one, would be a pure injustice to the services and care that VClub, a luxurious full-service Club in the heart of Vipul world, Sector 48, Gurgaon offers you.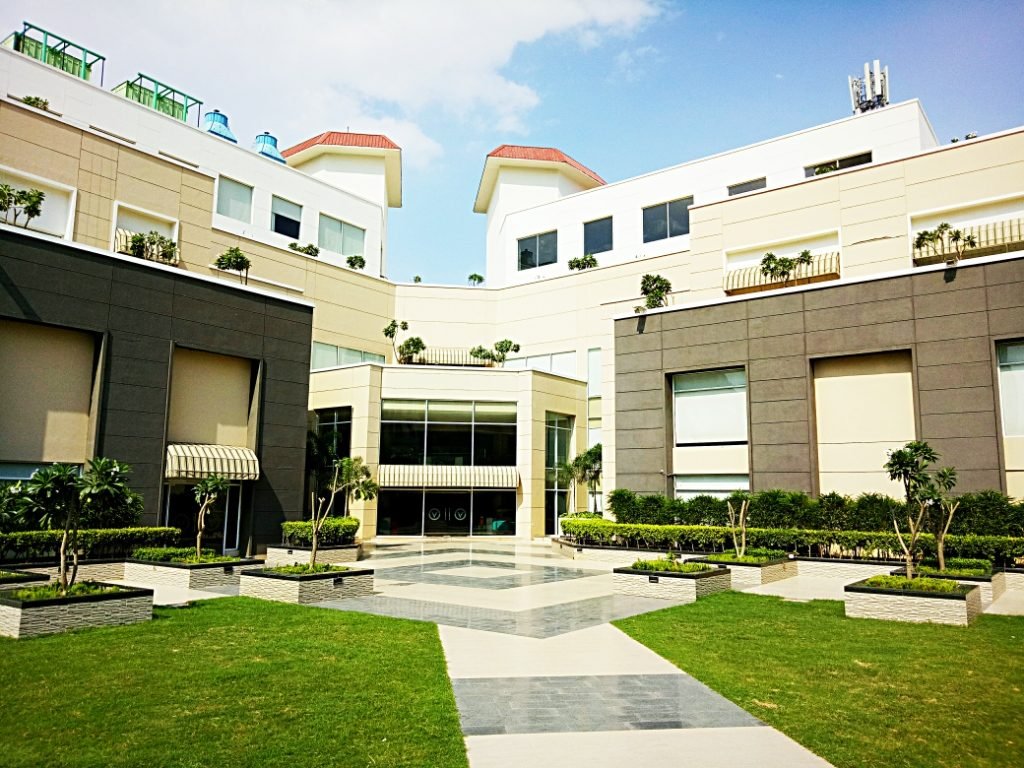 The line above is not just a sugar-coated introduction penned down to please or entice you into something that doesn't exist, but a statement, that comes out of personal experience.
My last weekend was spent at this beautiful and massive property, and it was only fair to the great service that I received, that I wrote this blog post, and share 'all-to-know' things with you guys.
To start off, let me tell you, the first thing that you need to know!
This full-service club is not for all and is available for members-only; exclusively. And to become a member, you either, need to have a reference from a current member, or a very-very-very strong corporate profile.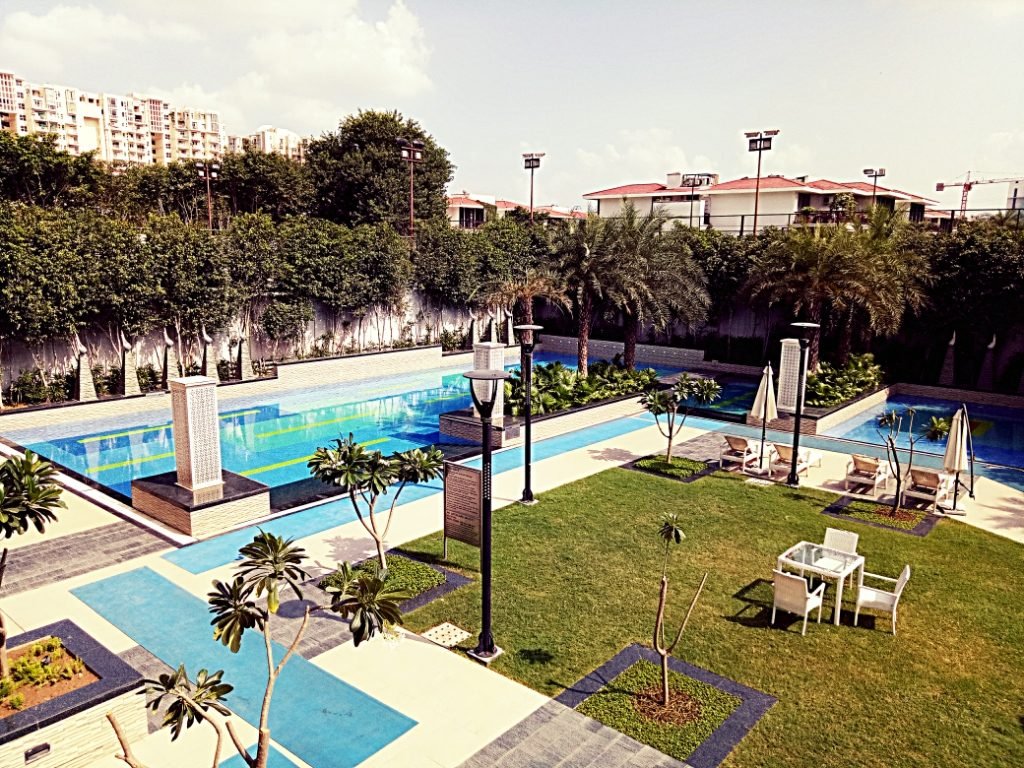 Though it is in the residential area of Sector 48, Gurgaon, the place is amazingly quiet. The moment I got inside the club, I just knew that my next couple of days are going to be all peaceful and away from the noise of screaming cars and people.
Basically, two days of bliss! And blast!
Here's all that you will find at VClub Gurgaon:
Fully equipped gym with a Yoga studio, Steam, and Locker Facilities
Indoor Badminton Courts
Squash Courts
Lawn Tennis
Table Tennis
Snooker Tables
Swimming Pool, Jacuzzi & Kids Pool
Private Home Theatre – 24 seats with full recline
Cards Room
Kids Zone
Spa
6 banquet options with lawns, capacity up to 1100 people
Full-service Multi-cuisine restaurant
Private Dining Area
Bar with a terrace overlooking the lawns
Cake & Bakery
Business Centre
Hotel Rooms
Massive offerings, isn't it?
I did not click pictures of my room, but below is a small video that shows the full know-to of it. The room was spacious, clean and had a very beautiful view of the outside world to it, which you will see in the picture (below).
I suppose, the posh architecture around VClub, gives it an added advantage, as the eyes never get tired of the view and the mind feels good to be there. After all, beauty in every format is an eye-soothing sight, isn't it?😊
During my interaction with one of the managers there, I came to realize the fact that 'hotels' per se, are becoming a thing of past and it is these service-clubs that people and corporate houses are more comfortable with. There is nothing that a 5-star hotel can offer, that a place like VClub Gurgaon cannot.
For people who are not from Delhi, but visit often for business/pleasure purposes, checking-in, is as easy as, checking your flight status on let's say on an Indian Airlines flight and rest assured, from that moment on, your comfort and services are completely taken-care of.


See Also

Home » VClub Gurgaon Review
The Thai food that I tried there was delicious, Private home theatre gives you the luxurious feeling that you can never get in a movie theatre, for people who want to keep their fitness standards intact, even when they are on the go, they can avail the gym, swimming pool, Squash courts, and Yoga studio with skillful trainers available to guide you through your sessions.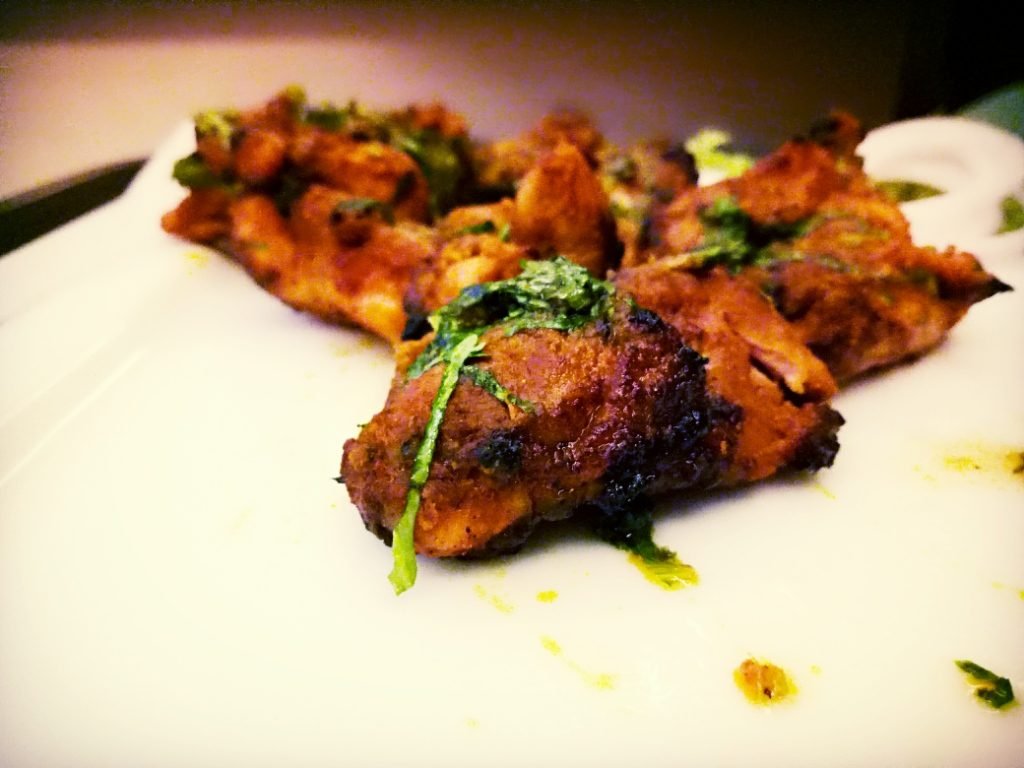 In short, it is a one-stop junction to all our needs even when we are away from home!
I tried my hands at the pool table against my friend who accompanied me there, but I would rather not tell you who won the games, else I would be in a big-big trouble (hint: I did not lose lol).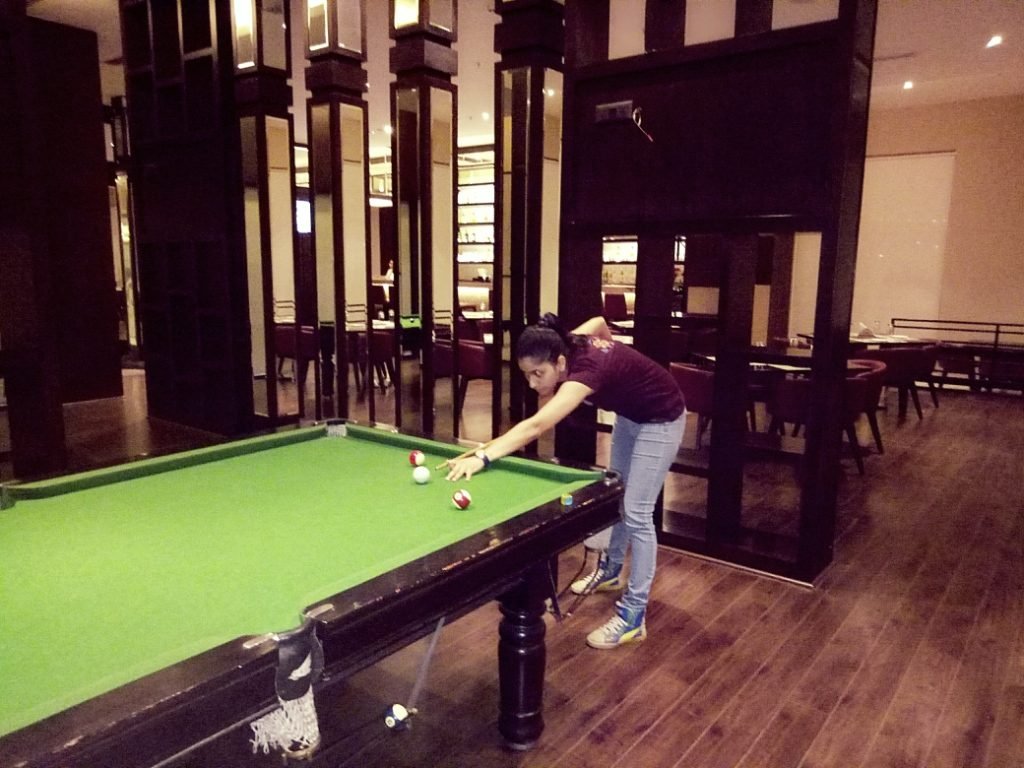 But, on a serious note, I urge you to check out this place, opt for the membership (profile permitting), and enjoy the great services that VClub Gurgaon offers.
Thank me later 😊.

Sandeep Verma
One of my friends once said, I am in love with words and a zoned out poser... well, I will keep it the way it has been said! Besides that you can call me a compulsive poet, wanna-be painter and an amateur photographer