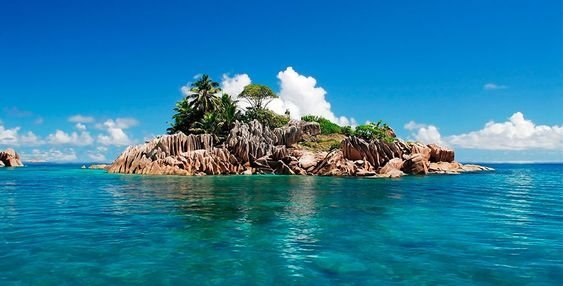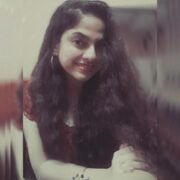 UshaKiran
A Krishnai, A Cook, And An Introvert Whose Love For…
https://www.stylerug.net/travel-leisure/arunachal-pradesh-where-the-sunrays-touch-first-in-india/
https://www.stylerug.net/travel-leisure/emeralds-on-the-sapphire-waters-indias-andaman-and-nicobar-islands/
https://www.stylerug.net/travel-leisure/ruins-of-hampi-a-look-back-at-the-history/
https://www.stylerug.net/mens-corner/how-to-dress-well-5-rules-every-man-should-know/
https://www.stylerug.net/in-news/bollywoods-rape-culture-exposed/
"One Lakh Islands"! That is what Lakshadweep or Laccadives, Union Territory of India, means in Malayalam.
Being the smallest union territory, 32 sq. km of the total area situated in the Arabian Sea, off the coast of Malabar, Kerala, this archipelago consisted of 36 islands. Though at present, it has only 35 islands after Parali 1 island submerged due to sea erosion.
Being one of the four places corals are found in India, these reefs are a major tourist attraction.
Also, Lakshadweep, Maldives and Chagos, together form Archipelago Tropical Moist Forests Eco-region as sanctuaries of birds, varieties of marine creatures and corals reside here.
Indian tourists need a permit to visit the islands, while foreign tourists are prohibited from entering certain islands.
The capital of Lakshadweep is Kavaratti, while Kerala High Court has jurisdiction over this union territory.
The official and most spoken language here is Malayalam (84.17%). Other languages are Jeseri (Dweep Bhasha) and Mahl (Maldivian or Dhivehi). Most residents follow Islam, 96.58%, while 2.77% follow Sanatana Dharma, and the remaining follow other religions. 
Did You Know?: Archaeological evidence found here prove the existence of a human settlement in the region around 1500 BCE!
Kavaratti Island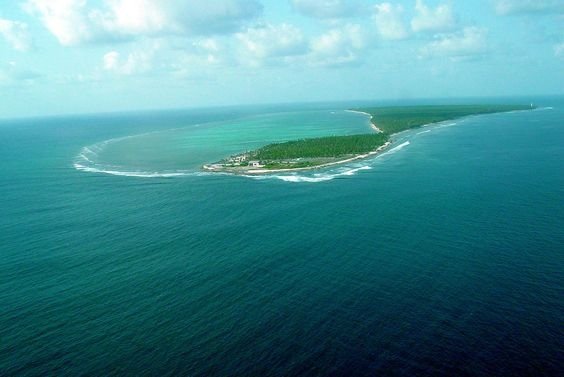 The capital of Lakshadweep, Kavaratti is one of the heavenly islands with 12 atolls, 5 submerged banks, and 3 coral reefs and is 360km away from the Kochi's shore. Kavaratti has for its flawless white beaches and serene blue lagoons. It is chosen for smart city development under Smart Cities Mission.
The island has a Marine Museum and Aquarium that has innumerable species of aquatic plants and animals.
Agatti Island

Agatti Island is the only island of Lakshadweep that has an airport, Agatti Aerodrome. Scuba diving and Glass Bottom Boat Ride are the adventures that tourists adore the most. Beaches laden with coconut trees are best for a stroll and sunbath. 
Did You Know?:  Lakshadweep was mentioned in the Buddhist Jataka stories of the 6th Century BCE!
Bangaram Island

The largest island of Lakshadweep, Bangaram island is inhabited by less population, giving it private island vibes. One can spend a perfect vacation with beautiful yacht rides, kayaking and beach volleyball in the mornings, and bonfire dinner in the evenings.
NOTE TO ALL THE ALCOHOL LOVERS: Bangaram Island is the island of Lakshadweep where alcohol is allowed!
See Also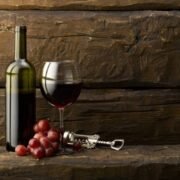 Minicoy Island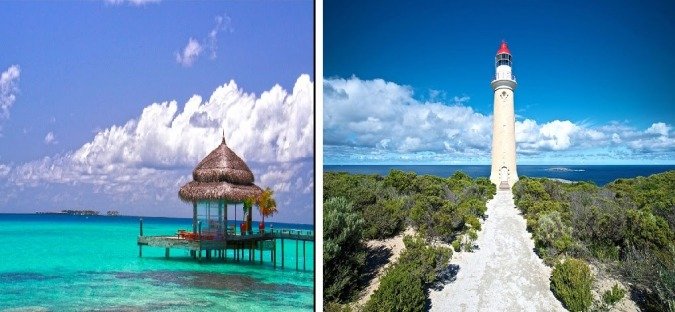 Second largest island of Lakshadweep, Minicoy is also called Maliku in the local language, Dhivehi, which means a woman's island. The major attraction is an old lighthouse built in 1885 by the British, which gives a splendid view of Minicoy. Lava Dance is a famous folk dance done during festivals.
Fun Fact: Minicoy and Maldives people used to call the Andaman and Nicobar Island's inhabitants "Minikaa-Raajje" which meant cannibal kingdom!
Kadmat Island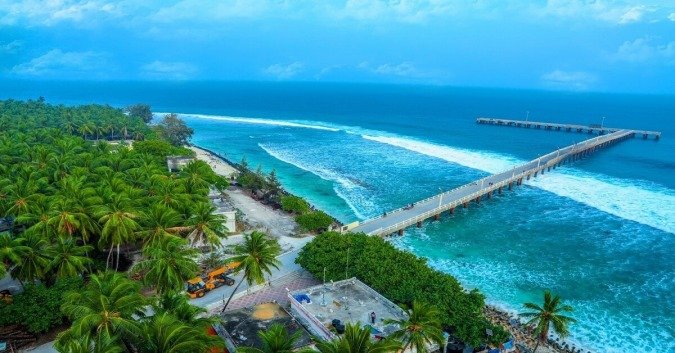 Kadmat Island, a part of the Aminidivi Sub-Group Islands, has hypnotic beauty. The island is a marine protected area as this is a breeding ground for marine turtles. Many tourists visit this island to witness this. Spa and massage services are also available apart from snorkelling, boat rides and deep-sea fishing.
Did You Know? Lakshadweep was part of the Chera dynasty, the Chola dynasty, and then the Kingdom of Kannur.
Kalpeni Island


Kalpeni, also known as Koefaini, is formed of Cheriyam, Pitti and Tillakkam islets. The Tip Beach, located at the northern tip of this island, is famous with the tourists for water sports. A 37-meter high lighthouse gives a panoramic view of Kalpeni Island.
The lush green tropical forests, the emerald sea, palm-laden sandy beaches and diverse and exotic flora and fauna!!
What more can you ask for a calm and splendid vacation?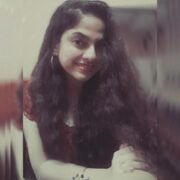 UshaKiran
A Krishnai, A Cook, And An Introvert Whose Love For Writing Know No Bounds... Words are her friends that express her thoughts well.