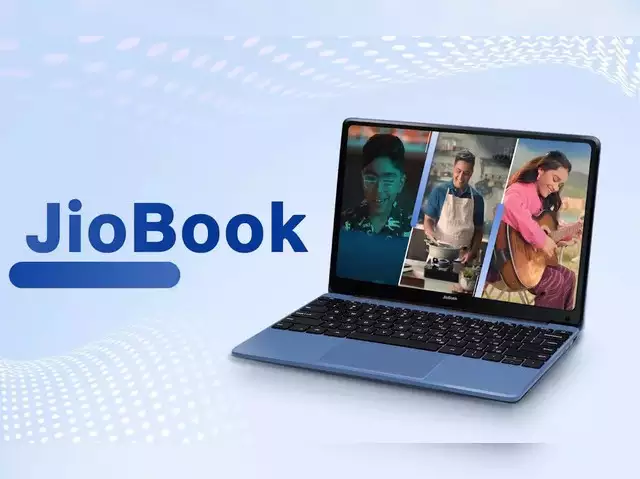 https://www.stylerug.net/tech-news/top-10-lesser-known-features-of-windows-11/
https://www.stylerug.net/tech-news/best-ai-grammar-checker-tools-2023/
Reliance Retail has recently unveiled the highly anticipated Jio Book 4G, an affordable laptop that comes with a SIM card for network connectivity and runs on the JioOS operating system. After its initial announcement a year ago, the Jio Book is now open for pre-booking.
Priced at ₹16,499, the JioBook 4G is set to hit the market on August 5. Customers can purchase the laptop through different channels, including Reliance Digital's online and offline stores, as well as the Amazon e-commerce platform.
What sets the JioBook 4G apart are its impressive features, making it an attractive option for budget-conscious consumers who seek a decent laptop.
Connectivity: The JioBook 4G is equipped with 4G LTE and Dual-band Wi-Fi (2.4GHz and 5.0GHz), ensuring seamless internet access.
Processor: Powered by the Mediatek MT 8788 Octa-Core processor clocked at 2.0 GHz, running on ARM V8-A 64-bit architecture.
Memory: It comes with 4GB LPDDR4 RAM, offering smooth multitasking and performance.
Storage: The JioBook provides 64GB of internal storage, expandable up to 256GB via an SD card.
Camera: It features a 2MP web camera, enabling video calls and conferences.
Display: The JioBook boasts a 29.46 cm (11.6-inch) anti-glare HD display with a resolution of 1366×768 pixels.
Compact and lightweight: Weighing just 990 grams, the JioBook is designed to be ultra-portable.
JioOS and productivity: The JioBook functions like a PC and offers JioOS with over 75 shortcuts, native apps, extended display support, and touchpad gestures.
Battery Life: The laptop promises a battery backup of over 8 hours.
Infinity Keyboard and Touchpad: The JioBook features an Infinity keyboard and a large touchpad.
To purchase the JioBook, follow these simple steps:
Visit the official website: Head to https://www.jiobook.com.
Select your preferred platform: On the website, you will find an option to purchase the JioBook. Click on it to be redirected to either Reliance Jio Digitals or Amazon, depending on your choice.
Place your order: If you choose Reliance Jio Digitals, you will see a "PRE-ORDER NOW" button on the page. Click on it, but before that, make sure to check out any relevant offers.
Provide delivery and transaction details: Fill in the required information for delivery and make payment. Dispatch will begin on August 5, 12:00 am.
Please note that some pin codes may not be available for pre-order currently.
Activating the JioBook's SIM is a simple process.
There are two options:
Home Activation: Visit the Jio website or use the MyJio mobile app to register for a new SIM card. A Jio executive will then get in touch with you to schedule a home visit for activation.
Jio Store Activation: Alternatively, you can activate the JioBook SIM at various Jio Stores near you. Just carry your JioBook to the nearest Jio Store for quick activation.

Sandeep Verma
One of my friends once said, I am in love with words and a zoned out poser... well, I will keep it the way it has been said! Besides that you can call me a compulsive poet, wanna-be painter and an amateur photographer