In honor of the iconic 'cat-eye' eyeglass frame's designer, Altina Schinasi, on what would have been her 116th birthday on August 4, 2023, Google pays tribute with a doodle. Altina Schinasi, a celebrated artist, embarked on a remarkable artistic journey that took her from the bustling streets of Manhattan to the vibrant art scene of Paris.
During her time in Paris, Schinasi's passion for painting flourished in the artistic ambiance, following her completion of high school education.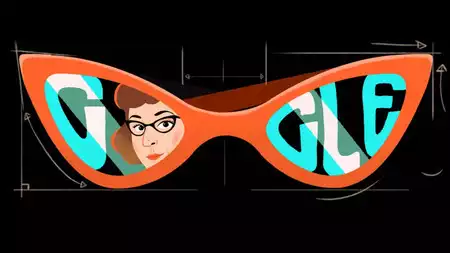 Renowned for her bold use of colors, geometric patterns, and abstract forms, her artwork captivated the world with visually striking and dynamic designs.
Her influence extended beyond the realm of art, as she secured her place as one of the most influential textile designers of the 20th century. Today, her creations continue to be showcased in museums and private collections worldwide, leaving an enduring mark on the world of design and art.
Here's all about her life that you need to know.
Altina Schinasi, a name less familiar in mainstream art history, stands as an extraordinary figure whose innovative spirit and artistic prowess left an indelible mark on the world of visual arts. Despite the relative obscurity of her name, Schinasi's impact on the art scene was profound and her legacy continues to inspire contemporary artists.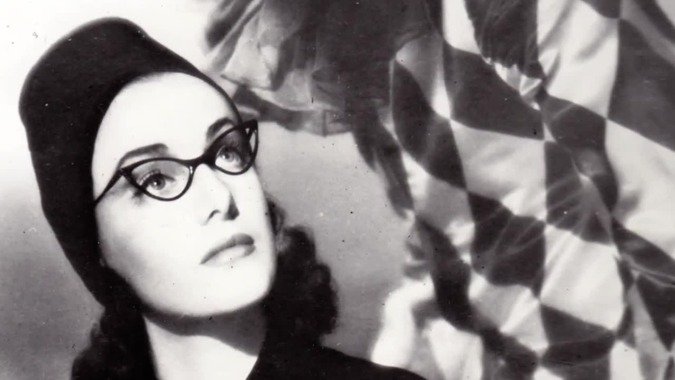 Early Life and Background
Born on October 25, 1907, in New York City, Altina L. Schinasi was the daughter of a Turkish tobacco tycoon and a Sephardic Jewish mother. Her privileged upbringing allowed her access to the finest education, and she later attended the prestigious Columbia University.
Artistic Journey and Influences
From an early age, Schinasi showed an aptitude for the arts, with a particular fondness for painting and sculpture. Her formative years in Paris exposed her to the rich cultural milieu of Europe, where she found inspiration in the works of the avant-garde artists of the early 20th century. The cubist movement, in particular, greatly influenced her artistic style, sparking a lifelong fascination with geometric forms and intricate patterns.
Innovations: Schinasi's Iconic Design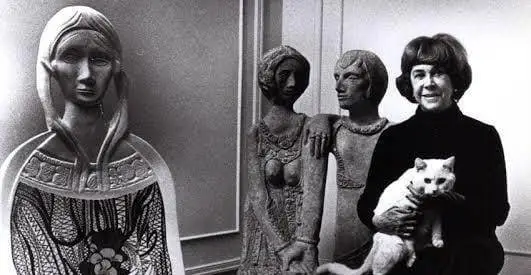 Altina Schinasi's true artistic breakthrough came in the form of her iconic invention – the Harlequin glasses. Combining her love for art and her desire to create practical and stylish eyewear, she designed the Harlequin glasses in 1939. The glasses featured a distinctive shape, resembling the mask worn by Harlequin, the classic commedia dell'arte character.
These unconventional spectacles quickly gained popularity and were donned by numerous Hollywood celebrities and fashion icons, catapulting her to fame.
The Harlequin glasses were emblematic of Schinasi's unique approach to art, blending creativity with functionality.
These glasses epitomized the Art Deco movement's spirit, embracing bold designs and geometric aesthetics that defied convention. Schinasi's innovative eyewear remains a classic example of how art and fashion can intersect to create timeless pieces.
Social Activism and Film Career
Beyond her artistic achievements, Altina Schinasi was also deeply committed to social activism. She ardently supported the civil rights movement, championing the cause of racial equality.
Additionally, she was an outspoken advocate for women's rights, pushing for greater gender equality and representation in various fields, including the arts.
Schinasi's involvement in social issues also extended to her work in the film industry. She produced the critically acclaimed documentary "Lights Lament," which exposed the harsh realities of migrant labor camps in California during the 1940s.
The film garnered significant attention and contributed to the national discourse on labor rights and social justice.
Legacy and Influence
Altina Schinasi's multifaceted contributions to the arts and her unwavering dedication to societal progress left an enduring impact on future generations of artists and activists.
Although her name may not be as widely recognized as some of her contemporaries, her legacy lives on through her revolutionary designs, art, and socially conscious endeavors.
Conclusion
Altina Schinasi's life and work serve as a reminder of the power of creativity to transcend boundaries and inspire positive change. Her remarkable contributions to the world of art and her commitment to social causes make her a true visionary ahead of her time.
As the world continues to evolve, Altina Schinasi's name should find its place among the pioneers who have shaped our cultural landscape and paved the way for a more inclusive and vibrant artistic future.

Sandeep Verma
One of my friends once said, I am in love with words and a zoned out poser... well, I will keep it the way it has been said! Besides that you can call me a compulsive poet, wanna-be painter and an amateur photographer