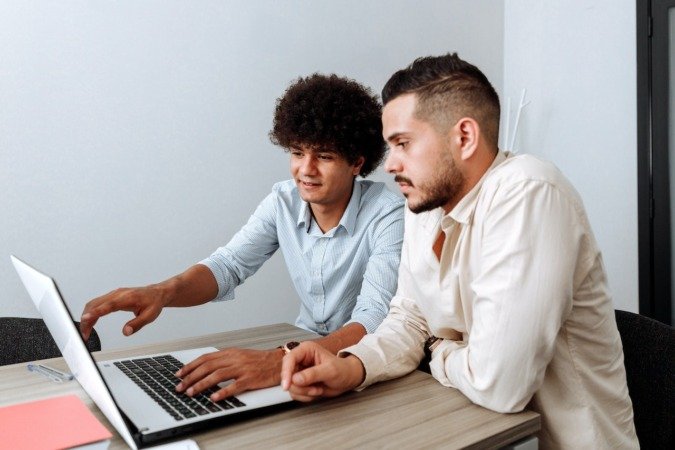 Peter Minkoff
Peter is a men's grooming & fashion writer at High…
The learning model has seen a significant transformation in recent years. The methods of instruction that were used a few decades ago are considerably different from how pupils are taught today.
Numerous changes in the way education is provided and received have been brought about by technology.
Technology has had a significant impact on learning and teaching approaches, from self-learning to flipped classrooms. With so many advantages to offer, digital learning has taken the main stage in the educational system.
Information and communication technology (ICT) offers numerous advantages for digital learning and engagement that's focused on the needs of the student.
With that said, here are some tech trends in education for 2023.
Extended reality (XR)
The education sector has arguably benefited most from Extended Reality (XR). Students, researchers, teachers, and other stakeholders can experience the virtual and physical worlds side by side thanks to technologies like augmented reality (AR), virtual reality (VR), and mixed reality (MR).
XR provides access to limitless innovation. Teachers and lecturers can organize lessons and other content in the students' best interests. They can even create educational lessons using video games, which could speed up and improve students' learning. XR speeds up students' capacity to study by transporting them to almost everywhere.
That's why it's important for teachers to have a solid understanding of current technological advancements. One of the key benefits of professional development for educators is that it incorporates new technology.
Data management and analytics
Since technology has become so prevalent in the educational system, managing data has become both incredibly useful and crucial.
Complete analytics of a student's performance, including the number of tests taken, chapters finished, etc., are now available to teachers. In fact, with the use of online program management, education can be modified to fully prepare students for the future.
Millions of data points have been analyzed to derive conclusions, competitive and predictive analysis has been done to develop strategic plans, and online education has been tailored to serve the future of work.
This can be used to enhance training materials and improve learning results overall in addition to assisting in the construction of the best and most effective online courses and degrees.
Social learning
The importance of communities for both creators and organizations will increase as education becomes more social and the distinction between educational platforms and social media is blurred. Previously, your audience would visit for your content and then stay to engage with your community.
But that dynamic will change in 2023. Your online community will serve as the engine for expanding your business and monetizing your content. Social learning will also be a high goal for organizations in 2023 in order to boost employee engagement.
Online community platforms are expected to grow in popularity in 2023, and more businesses and organizations will likely join the trend.
Augmented reality (AR) and Virtual reality (VR) for immersive learning
The classroom learning environment has changed drastically since augmented reality and virtual reality were introduced into the educational system. Compared to old approaches, learning has become considerably more immersive.
See Also

Students can now examine upgraded versions of the image and items on their mobile devices, as opposed to basic photographs and hands-on activities in the lab. Learning is becoming more engaging because to the developments in augmented and virtual reality in education technologies.
In contrast to virtual reality, which gives users a misleading impression of their surroundings, augmented reality offers an enhanced picture of a real image. These two methods have expanded the boundaries of online learning. 
Blockchain
The free flow of data in a secure environment is something that blockchain technology enables for educational institutions.
Though blockchain in the education sector is still in its infancy, it has already helped identify workable use cases. Educators all across the world are investigating blockchain's potential in the classroom.
Blockchain service providers assist them in developing decentralized educational platforms and applications that run on the blockchain technology.
Blockchain provides accuracy and speed for a variety of tasks, including keeping track of student records and verifying identity, while also allowing researchers, academics, and practitioners to take advantage of cutting-edge data processing and storage systems.
Finally, you'll need to be knowledgeable in this field more than you might think, so don't hesitate to check out these ideas, whether you intend to run an online program or are just thinking about going to school remotely.

Peter Minkoff
Peter is a men's grooming & fashion writer at High Street Gent magazine from UK. Beside writing he worked as a menswear fashion stylist for many fashion events around UK & AU. Follow Peter on Twitter for more tips.