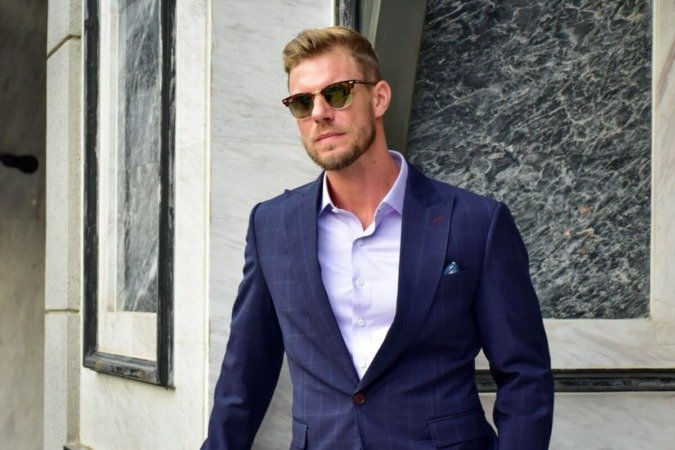 Technology is changing! World is changing! India is changing! Indian men are changing!
The good old days of wearing a pant-shirt (remember our fathers?), has vanished, and has now been replaced by a retro society of men that is much more fashionable.
Everyone knows, that there are probably millions of reasons why men dress the way they do, why they make certain sartorial choices, and why they favor certain trends over others, while also creating them on their own.
Men that dress stylishly do so for a variety of reasons and to achieve a broad spectrum of goals, be it impressing your boss or looking pulled together on a first date. To each their own!
But what if women, for example, were to tell you exactly what they thought of your sartorial choices? Now you would rather not want her commenting in distress over what you should and should not wear, but be the reason of her appreciation mounted towards your style and fashion sense. Correct?
Worry not, we at www.stylerug.net have made a list of reasons/things, which women find attractive in a men and if you follow these, they do consider you as a fashion conscious guy. Take a look!
It's a universally known fact that the first thing people notice when they meet you, is your watch and your shoes! And well, women are no different. Are you jobless, do you live in some lousy house or are you doing well in life and have got a certain standard in life?
These are the thoughts and questions that immediately pop in to the minds of all the women. A man who wears Converse All Stars might be laid back, artsy, and fun.
A man who sports suede chukkas or knows how to rock a pair of leather double monk strap dress shoes is a man probably women are morelikely to share their numbers with. Persoanlity helps; but so does shoes!
Mankles
Back in the day, it was considered "indecent exposure" for a person of either sex to bare an ankle. But now? Thank the stars for Jude Law and everyone else who played a role in making mankles a reality.
Be sure to not overdo it, though. The perfect mankle look to us is one in which trousers aren't too skinny (or too wide) and the cuffs are only rolled up a little. So gents, if the weather permits it, by all means, feel free to roll up those chinos and sport your favorite shoes sans sock (or at least, with some no-show socks in check).
Chinos

These are my favorites. Not only are they comfortable, but very versatile too as you can wear them anywhere. Formal meeting or a casual date, they help you keep your style quotient up, all the time.
The perfect pair of chinos to me are those that are slightly tapered and rolled up at the hem. And well, they do well as a party wear too. I personally like buying them from Breakbounce as they have good quality products with a great plethora of color options available with them.
Button Down Shirt, Skinny Tie

Call it a men's lingerie! If you are one of those men, who knows how to, without breaking a sweat, sport a clean button-down shirt with perfectly imperfect rolled-up sleeves and a nice tie is gold in our book. Now of course, it's a wonderful statement when a man can demonstrate his ability to perfectly pair colors, textures, and patterns in his shirt-and-tie combos, but it's equally (if not more) seductive to see a guy in a simple white button-down and a solid tie kicking a** and taking names.
Tailored Suit

This will make your wardrobe look complete. It's like a wife your wardrobe doesn't want to get rid of and the mistress it has had. Well, bring it home and see the change for yourself. Check out http://www.tailorman.com/ and you might find what you are looking for.
Well, there you go! An easy guide to know why you should invest in men's fashion and the ways you can make yourself look more stylish and up-to-date.
– StyleRug Editorial