Home » The Grey Menswear Trend


It may not sound like the most fashion-forward trend but grey has made a big impact on the runways and designers across the boards (including Gieves & Hawkes, Dolce & Gabbana, Lanvin, Boglioli, Calvin Klein and Prada), have clearly drawn inspiration from this stormy hue.
Here are the key pieces that you will need in your wardrobe.
Suits
Grey feels most at home in tailoring and the colour is versatile, yet classic. Thanks to its versatility when it comes to choosing a grey suit all you really need to focus on is fit and colour — the best bet is a solid mid-grey colour.

If you're looking for a suit with quality craftsmanship and detailing, Aquila may be your answer. Taking cues from European styling, Aquila suits comprise of timeless pieces including the Portland Slate pants, a slim fit cotton stretch chino, and the Portland Slate blazer, a smart notch lapel 2-button blazer, tailored with a single rear vent.
Layering is a key this season, so be sure to pick a suit that has a slim cut in the waist while still allowing for layering. This season we suggest styling your grey suit with either the classic shirt and wool tie combination, or a textured jumper and oversized scarf.
Knitted Tops
The impressive thing about grey is that there are many ways to adapt and layer this shade. When the cold weather creeps in you want a garment that promises unrivalled warmth — and knitted tops offer just that.

See Also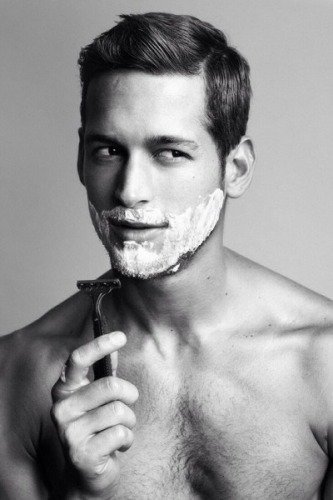 Home » The Grey Menswear Trend
There are a large variety of knitted styles on offer now, ranging from the classic crewneck to the V-neck, and their greatest attribute is their versatility. Aquila has two great grey pieces on offer, the Aquila Phillips Grey and Aquila Torin Grey, both tailored for the perfect fit.
For evenings out you can wear your knitted top underneath a blazer or a coat, and on top of a classic collared shirt and woollen tie. If you are opting for a V-neck knit then be sure to pair it with a button-down collared shirt (leave the tie at home for a more casual look).
To stay on trend this season, pair your knitted top with an oversized coat, Zoot suits and large scarf. For more ideas draw some styling inspiration from the runways of Margaret Howell and Pringle, who prove just how well knitted tops work with layering.