In a whiff of a moment early morning today, I asked myself if my long traces needed a visit to the barber. And considering their length and my laziness to maintain them with extra care, I guess the time will come soon when they would undergo scissors. However, for now, let us jolt up 'your' hairdo! And what better way than to emulate the craziness of that punk fashion i.e. Faux Hawk.
Endured by the likes of David Beckham, Zac Efron and Cristiano Ronaldo this flamboyant hairstyle would make enough heads turn from those ladies we all love being admired by.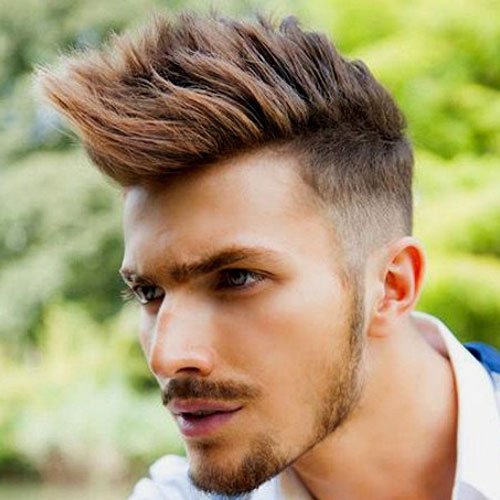 A Faux-Hawk with long hair blends rock-and-roll punk flavor with classic elegance and style due to the way the hair is swept up on the sides of the head. It can not only modernize a vintage outfit, if you have any, but also create a bit of edge to an otherwise overly soft and demure look that you might have.
A big hit among the teenagers and also people below thirty, Faux Hawk, is not only a trendy hair-cut but it also gives one a peppy feeling and boosts the mood of the person. When nicely matched with leather jackets and vibrant colored shirts; you could be the rock-star that others would be envious of.

The Faux-Hawk is a high definition and virtually extreme version of Mohawk style, where the middle section of the hair remains comparatively longer than the sides. The impression created is rather of the unkempt hair not too looked after. There are spikes all through the hair, which is kept in place by stiffing the hair with pomade, wax or gel, whatever you might prefer.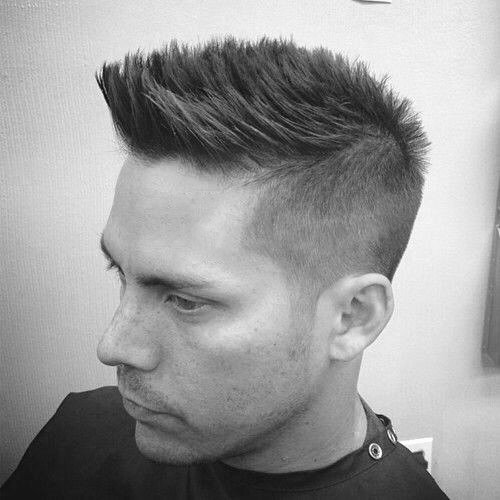 What you also need to keep in mind though is that this hairdo needs a lot of care and products to take care of. It looks best with stiff and rugged look and that could be a painful routine for some lazy butts. But if you are game for the look, then add a signature style of dressing to your warbrobe that can match the Faux-Hawk look. Slim fit coats with denims and sneakers could be the perfect match players.
And as they. "the idea is to look classy and appealing but not a New York based druggy."