Europe is one of the most popular destinations for adrenaline junkies looking for their next adventure, particularly the Balkans. This region offers some awesome spots where you can unwind, charge up and get your heart beating faster if that's what you want!
The Balkan region covers a large area of Southeast Europe that includes Montenegro, Serbia, Greece, Croatia, Albania, Romania, Slovenia, Bulgaria, North Macedonia and Bosnia & Herzegovina. With such a vast and diverse area, everyone will always find something exciting to do.
Hiking

If you're a passionate hiker, the Balkans should certainly be on your destination list. The countries here have amazing mountains and ranges, and practically every country offers excellent hiking trails. One downside is that most mountains here aren't very well maintained or marked, with the exception of Slovenia.
Luckily, you can get all the help you need from the local tourists and national park offices, so you can make a plan regarding the best trail according to your ability.
The best time to go hiking is from May to September, and if you want to avoid big crowds, from late August to early September is a better option.
Also Read: Mizoram, The Song Bird of India
Mountain Biking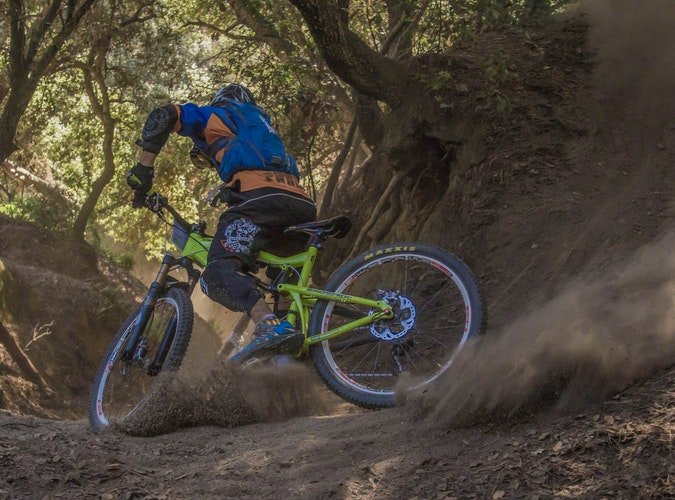 If you prefer bikes to hikes, then mountain biking should be your choice. This activity has become very popular in this region recently, so you'll be able to enjoy wonderful scenery and explore some of the more challenging hills and mountains.
The places to consider are Tara in Serbia, Pelister National Parks in North Macedonia, the Lovcen in Montenegro, Biokovo Nature Park in Croatia, and Bike Park Kranjska Gora in Slovenia.
The best time to come is from March to May, and from September to October. Summer is the peak season and the temperatures can get quite high.
Rafting

Speaking of rafting, Serbia, Montenegro and Bosnia & Herzegovina are the perfect countries to visit because they all share the amazing Tara River.
Tara is a true gem of nature. It is the deepest canyon in Europe and the second deepest canyon in the entire world, coming after the Grand Canyon in Colorado! Its depth is 1333 meters and is 149km long.
It is also under the protection of UNESCO, classified as the natural treasure of the highest importance on the whole planet Earth.
Read: How To Make Road Trips Fun
Going rafting on Tara is an ideal mix of an adrenaline experience and leisure in nature on one of the most amazing rivers in Europe. Rafting is essentially descending very fast mountain rivers on inflatable boats, and for this,
Tara River is among the most attractive destinations in Europe. It also offers the possibility of adaptation as it has different water levels throughout the year, so any age and physical shape will be able to enjoy the ride.
Kayaking
Naturally, if there is rafting, kayaking is an adventure you must try in the Balkans, too. One of the best places to do this is the gorgeous, fjord-like Bay of Kotor in Montenegro. Any kayak ride there is nothing short of spectacular!
However, if you're looking for a more romantic escapade, you should try doing it beneath the ancient walls of Dubrovnik at sunset.
For inland kayaking, there are also multiple options – Uvac Canyon in Serbia, Matka Canyon in North Macedonia, Jarun Lake in Zagreb, Croatia, and Lake Skadar in Montenegro and Albania.
See Also

Sailing
It may be a bit more expensive, but if you can afford it, why not try sailing? In the past, it was reserved only for the wealthy, but things have changed and in the Balkans, particularly in Croatia, you can find very affordable sailing opportunities and lots of organized tours.
For a more luxurious sailing experience, head to Porto Montenegro in Tivat which is considered to be one of the top superyacht marinas in the world. 
Windsurfing & Kitesurfing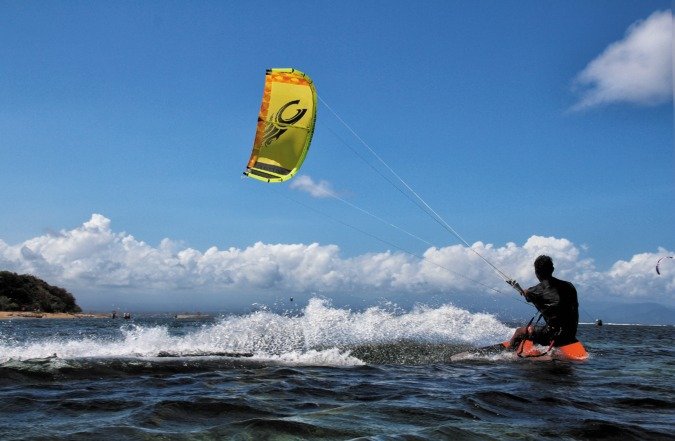 No true adrenalin junkie would ever miss the opportunity to go windsurfing and kitesurfing. But bear in mind, there are extreme activities and not for the fainthearted. If you want to ensure your Balkan trip would be truly memorable, this is the thing to do!
The best places for that are Viganj on Peljesac Peninsula and Bol on Brac Island in Croatia, and Montenegro's Velika Plaza.
Rock-climbing
Finally, there's rock-climbing, but again, it's not for the fainthearted. If you're brave enough, determined and persistent, make your way to Mount Triglav's north face in Slovenia, or if you're in Croatia, visit Paklenica National Park, Krk Island, Split's Marjan Hill, and the Zumberak Samoborsko Gorje range.
As soon as the winter is over, the Balkans step into the better part of the year, spring and summer. If you love the outdoors and you're always on the lookout for a new adventure, this is the place to be.
With a plethora of activities to suit every adventure sports fanatic and thrill-seeker, the places mentioned here will not disappoint!

Sandeep Verma
One of my friends once said, I am in love with words and a zoned out poser... well, I will keep it the way it has been said! Besides that you can call me a compulsive poet, wanna-be painter and an amateur photographer