Home » Mens Wishlist


For fashionable men, having some fresh new clothes to wear to work, out with friends or loved ones, or pretty much anywhere is key. No matter the time or place, there's never a bad excuse to rock something new. Considering this, here are some of the most interesting accessories to equip yourself with any time of the year—some based on recent trends, and some just generally applicable.
Grab Some Argyle Socks



This is actually an idea I stole from Popsugar countdown of items women can use to "secretly make over their men" via holiday gift giving. Forget about that devious idea, and focus on the item: a new pair (or pairs) of argyle socks with some subtle seasonal tones makes for a great wish list addition, particularly if you're just relaxing at home. It's not too often you really get to display some class through your socks, so why not change that?
Find A New Kind Of Hat
When it's cooler out, a lot of men don't really mess with hats beyond skull caps meant to keep the cold away. But there are actually some stylish and interesting options out there, and a few are highlighted by KingSizeDirect for a bulkier option, a fur trim hat; and for a subtler look, a classic ivy cap. These styles can keep you warm, and they're a little more stylish than the average skull cap or toboggan.
Get A Colorful Watch



This is one idea that's based on a current trend we've seen over the past few months. Specifically identified by FashionBeans, blue dials have become incredibly fashionable in men's watches, and they make for an option that's simultaneously classy and unique. It's always nice to add little touches of color to any season's attire, especially when it's the slightest bit playful like this.
See Also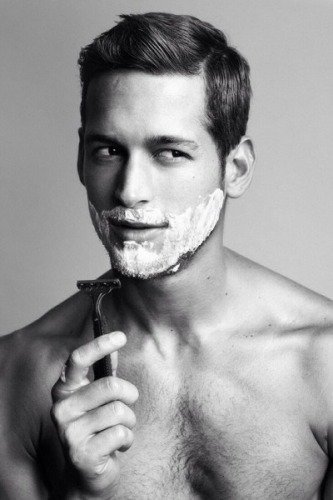 Show Off Some Leather



If we're talking winter and early spring, these are the seasons for comfort, and it always shows through in the clothing and accessories people are wearing. In this vein, leather items (shoes, watch straps, wallets, and the like) simply seem to fit in more effectively. There's always a sort of vague rustic charm to leather accessories, and it fits in perfectly with the chillier times of year. That being said, those aforementioned accessories can look good all year round, so long as your wear something that complements them!
These are just a few things to keep in mind if you end up buying a few new items to go with your outfit. Generally speaking, try to keep things comfortable and looking sharp, which you shouldn't have any problems with with these accessories on your side.