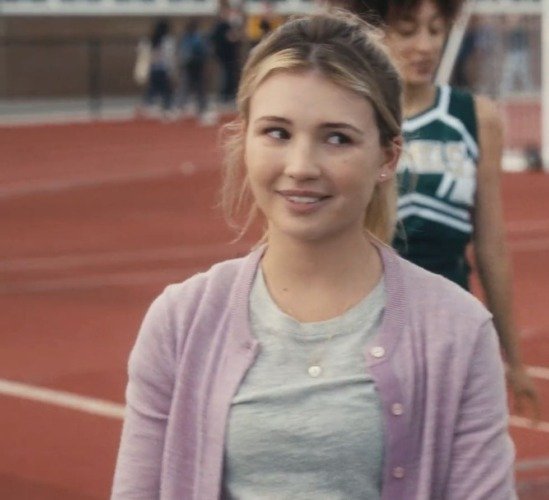 Mickey's inaugural day at his new school in the unfamiliar town brought forth an unexpectedly turbulent experience.
However, he found solace in swiftly befriending a fellow newcomer, Ashley Kent (portrayed by Samantha Bugliaro), as their connection ignited at an accelerated pace, a common theme in the series.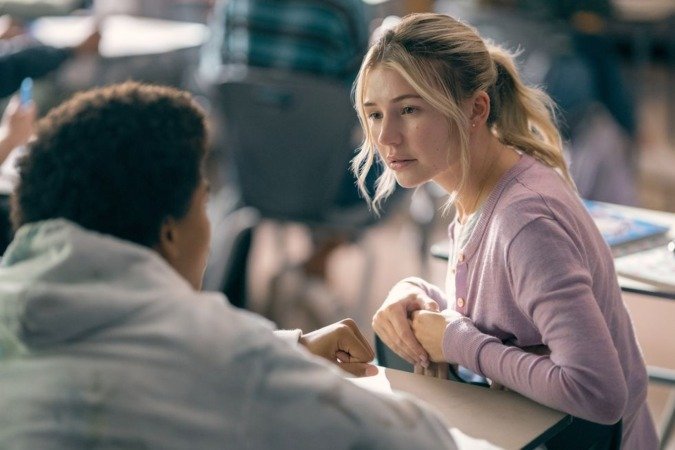 In the span of just one day, their relationship transcended initial caution, delving into intimate conversations about their shared ordeal of parental loss. This rapid progression culminated in the arrangement of their inaugural post-school date. The connection appeared deep-rooted, until the anticipated date arrived, and Ashley was conspicuously absent.
Mickey's apprehension for Ashley's well-being lingered into the following day, heightening his concern for her state.
Having garnered no information from inquiries at school and stumbling upon Ashley's elephant magnet at the eerie local residence, which was occupied by the enigmatic figure known as the Bat Lady (Tovah Feldshuh), Mickey found himself compelled to pay a visit to Ashley's home.
However, rather than discovering the answers he sought, Mickey found himself drawn deeper into the enigma that enveloped Ashley.
It became apparent that a grave incident had occurred within the Kent household – Mr. Kent had been seriously assaulted. With a distressed Mrs. Kent accompanying her husband into the waiting ambulance, Mickey was left perplexed by the situation. This turn of events was enough to arouse suspicion, and if your attention was also piqued, it would hardly be surprising.
Recollections of Mickey's heartfelt conversation with Ashley about the shared experience of losing their fathers lingered in his mind, casting further uncertainty over the unfolding situation.
When he enquires about Ashley, the flummoxed Mrs Kent claims not to know her.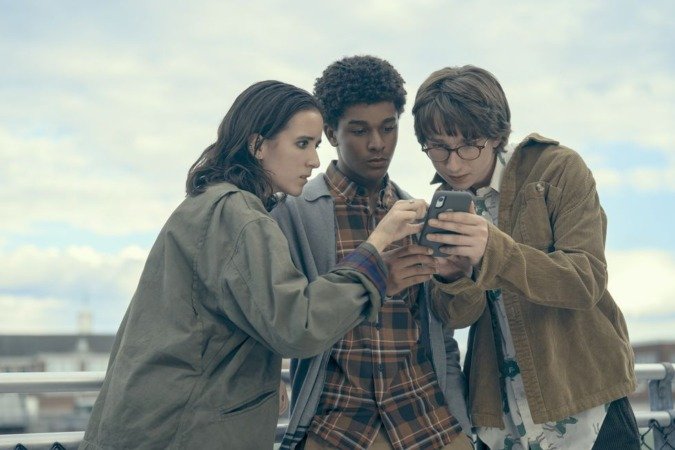 The situation grows even more complex in Shelter as Kasselton High educator Mrs. Friedman (Didi Conn) was depicted rummaging through the belongings in drama teacher Mr. Barry Vollomer's drawer.
Let's not forget, Vollomer (Geoffrey Cantor) wasn't just any thespian; he seemed to be acting under the influence of the Bat Lady, before she herself became implicated in his tragic demise.
While sorting through his belongings, Mrs. Friedman stumbled upon a series of snapshots featuring a blonde-haired girl, her mascara-smeared tears leaving trails down her cheeks. Seated in a desolate-looking room, the girl appeared hunched and utterly isolated.
The implication is glaring: this young girl has been abducted.
With an expression of profound anguish, Mrs. Friedman continued to flip through the Polaroids, her sighs filled with helplessness as she whispered, "Oh Ashley."
However, this Ashley is not the same individual we have grown familiar with. So, who exactly is this enigmatic Ashley, and what ties her to the convoluted events unfurling before us?
Who is Ashley in Harlan Coben's Shelter?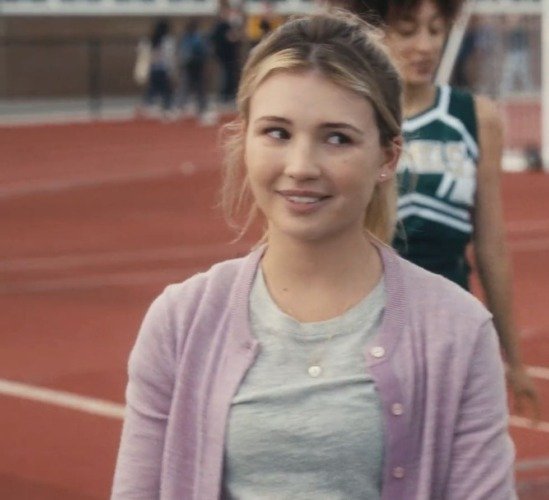 The concluding sequence of the third episode in Shelter doesn't deliver a complete set of answers, yet it does offer us several intriguing hints.
It appears that the perplexing case of Shelter and the two Ashleys might be readily attributed to a singular Ashley (specifically, Mickey's Ashley) assuming the identity of the other.
At this juncture, this remains a speculative hypothesis. However, in the closing moments of episode three, we witnessed Mickey's Ashley seated on a couch, entirely unscathed yet exuding a profound sense of desolation. Her gaze was fixed on the images on her phone, portraying herself alongside Mickey (Jaden Michael).
The camera's focus lingered on the upper left corner of her shoulder, where a significant blue butterfly tattoo resided. This emblem bore a poignant connection to Lizzie Sobek, the courageous child heroine who rescued fellow children during WWII. It's worth temporarily suspending our examination of this revelation linking Bat Lady to Sobek.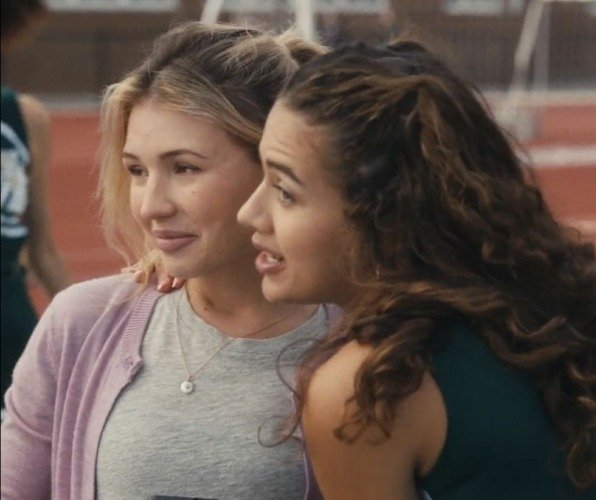 The scene then transitioned to the other Ashley, the one alluded to by Mrs. Friedman. She was depicted walking through a dimly lit forest, eventually encountering Mickey in a deep conversation with his late father.
We can safely deduce that this constitutes a flashback, given that Mickey's father met his demise earlier in episode one.
In this scenario, the alternate Ashley inadvertently eavesdrops on a conversation between Mickey's father, discussing the vital undertakings he and Mickey's mother are engaged in—assisting those who lack the means to aid themselves—while acknowledging the omnipresent perils that surround them.
"Monitoring it is my responsibility," he shared with Mickey, just as a hand swiftly clasped over Ashley's mouth and whisked her away.
It's conceivable that this particular Ashley found herself in a precarious situation, possibly seeking assistance from Mickey's parents.
Observing the anticipation reflected on her countenance, it's plausible that she had been lurking in the shadows, verifying Mickey's identity before her sudden abduction, leaving room for someone else to potentially assume her persona.
We are aware that Mickey's father, Brad, had a connection to Bat Lady, implying a possible collaboration in aiding these vulnerable individuals, particularly considering Bat Lady's history.
The pressing query revolves around whether the presumed counterfeit Ashley is an associate or a foe. The presence of her tattoo could indicate a previous affiliation with Bat Lady, yet circumstances might have prompted her to realign her loyalties, the cause of which remains undisclosed.
This narrative could provide the rationale for Bat Lady's unwavering determination to locate her in this episode of Shelter. To ascertain the veracity of our suppositions, we must allow the enigma to gradually unravel as events unfold.