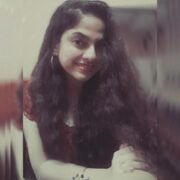 UshaKiran
A Krishnai, A Cook, And An Introvert Whose Love For…
https://www.stylerug.net/travel-leisure/five-must-do-experiences-in-jodhpur/
https://www.stylerug.net/travel-leisure/kaneri-math-kolhapur-a-spiritual-haven-of-serenity/
https://www.stylerug.net/travel-leisure/traveling-mistakes-and-how-to-avoid-them/
https://www.stylerug.net/travel-leisure/the-importance-of-traveling/
Widespread green meadows, gushing streams, and waterfalls make Manipur incredibly magnificent. A North-Eastern state of India, it shares the boundaries with its three sister states– Nagaland, Assam, and Mizoram, and Myanmar's regions – Sagaing and Chin.
The Jeweled Land of India Manipur derived its name from two Sanskrit words – Mani – a jewel, and Pura – a land. It is widely known for its sublime nature, diverse culture, and intriguing royal history.
The most important information to note while visiting Manipur is that visitors need Inner Line Permit, an official government document, from the Manipur Government while visiting a protected area.
This document states the dates of the visit and the locations to be visited by the visitors.
Language and Religion
The common language spoken in Manipur is Meitei or Manipuri. Other ones are Thadou, a Kuki-Chin and Naga languages like Thangkhul, Poula, and Mao. Sanatan Dharma and Christianity are the two major religions Manipur people practice, followed by Islam, Sanamahi, and Buddhism.
Handcraft

Due to the generous growth of bamboo and cane, basketry has become a well-known occupation of Manipur residents.
Various types and sizes are used for different rituals on occasions of weddings, birth, and death, and also used for creating fishing equipment.
They also practice Pottery for generations.

The artisans prepare handmade various items of colors like red, dark red, and black. Chakpa women are well-known potters who prepare items for different ceremonies.
Handloom
The Handloom industry is the largest cottage industry running in Manipur for centuries. The unique aspect of this industry is that the only weavers are women. Their fabrics and shawls items are world-famous. 
Did you know: Manipur is the birthplace of Polo and has the oldest polo ground?
Art and Culture

The state is significantly wealthy not only in terms of its history but also of its thriving culture and nature.
Manipuri dance is a traditional classical dance that depicts different and unique styles and gestures to express diverse stories. Raas Leela, Nupa Pala, Pung Cholom, Maibi Dance, and Khamba Thoibi Dance. are a few of these types. 
Places to visit
Imphal

From housing the UNESCO site Kangla Fort (Kangla Palace) ruins to exotic national parks, Imphal is full of alluring places for its tourists. It is here where the fierce battle during the Japanese invasion of India took place in 1944. The city is famous for places like the INA Memorial, Tharon Caves, Shaheed Minar, and Keibul Lamjao National Park.

Do you know: Imphal was also the capital city of the ancient Manipur Kingdom?
Loktak Lake And Sendra Island

Situated in Moirang of Manipur, Loktak Lake is the largest freshwater lake in South Asia. One of its distinctive features is the numerous lush green floating islands or swamps called Phumdis. The lake and its phumdis are adobe to diverse exotic aquatic flora and fauna.
Do you know: On one of the phumdis of Loktak Lake lies the Keibul Lamjao National Park, the only floating national park in the world and a UNESCO World Heritage Site. Here lives the brow-antlered deer called the Sangai or dancing deer.
Do you know: As per archaeological findings, Manipur has been in existence since 30,000 BCE. As per Folklore stories, the early residents of this state were Gandharavas, the Swarga's celestial singers and dancers. 
Chandel

Also known as the Gateway to Manipur, Chandel is the most tourist-visited town. It is gifted with Yangoupokpi – Lokchao Wildlife Sanctuary, Tengnoupal and Moreh. Tengnoupal offers a scenic bird-eye view of Manipur Valley.
Tamenglong

Tamenglo gets its beauty from the vibrant flora and fauna species that grow there. Places like Zeilad Lake, Barak Waterfall, Tharon Cave, and Burning Meadows is a must-visit.
Do you know: Senapati town got its name after Tikendrajit Singh, a member of Manipur's royal family and Senapati of the royal army?

He fought against the British during the invasion, where, unfortunately, he was captured, and hanged.
Ukhrul
Ukhrul is the town where Shirui Kashong Peak of the Shirui National Park is located. On this peak, one can find the famous rare and endangered flora species, Shirui Lily. 
Do you know: On 14th April 1944 in Moirang, Netaji Subhash Chandra Bose, Commander-in-Chief of the Indian National Army (INA), was the first to have unfurled the Indian Tricolour during Second World War. 

Visit these exciting places in Manipur from October to February. It is well-connected through Imphal International Airport, National Highway, and Railways.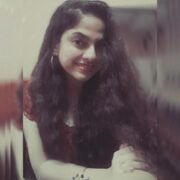 UshaKiran
A Krishnai, A Cook, And An Introvert Whose Love For Writing Know No Bounds... Words are her friends that express her thoughts well.