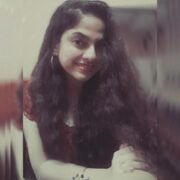 UshaKiran
A Krishnai, A Cook, And An Introvert Whose Love For…
Squeezed between the countries of Bangladesh and Myanmar, Mizoram lies at the southern tip of the NorthEastern region of India. Mizoram conveys that it is the land of Mizos – "Mizo"  means the native people and "Ram" means land.
Stuffed with lush green vegetation, milky waterfalls and rocky mountains, the state looks nothing less than a celestial abode. 
Mizoram has Lengpui Airport, a domestic airport, at Aizawl. By road, the state can be reached through the neighbouring three NorthEastern states with whom it shares its border – Assam, Tripura and Manipur.
An inner line permit has to be taken at the airport to explore the deeper areas of the state.
Art Culture and Languages
Culturally rich, Mizoram is home to many ancient tribes; most of them follow Christianity. Festivals celebrated here signify the stages or seasons of the Jhum crop cultivation.  Chapchar Kut, Thalfavang Kut, Mim Kut and Pawl Kut are some of these traditional festivals. Kut in the local language means 'Community Festivals'. Cheraw, Khuallam, Chheihlam and Chai are famous dance forms of Mizoram.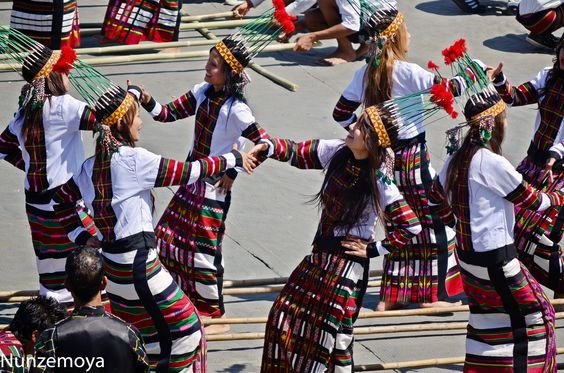 Pork, Fish, Chicken and Bamboo are a few of the staple foods of Mizoram. Bai is the most popular dish made of pork, bamboo and vegetables.
The official languages of Mizoram are Mizo and English. Chakma, Mara, Tripuri, Pawi, Paite, Hmar, and Bengali are other languages spoken in the state.
Cultural Fact
In Mizo culture, it is a ritual that a groom has to pay a certain price to marry the bride.
Interesting Fact

Football, Volleyball and Basketball are the most played games in Mizoram.
The divine nature, calm water and unique culture attract many tourists to this state. From trekking to water adventures, tourists can explore many sports. Below are some famous destinations of Mizoram that tourists will enjoy visiting.
Aizawl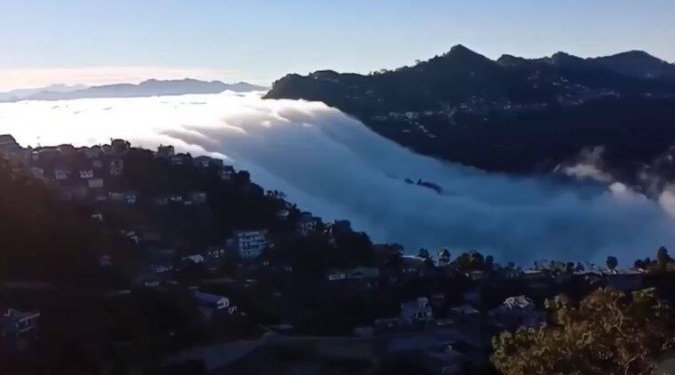 Located in the mountains, Aizawl, the capital and largest city of Mizoram, looks charming when covered in clouds. It is an old city and home to most of the Mizo tribe. Places that are adored by the tourists.
Mizoram State Museum houses various artifacts of Mizo tribes.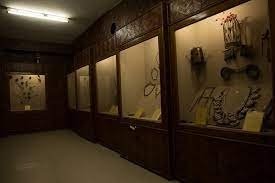 Solomon Temple is a built-in white marble and is famous in the Christian community.

Just 22km away from Aizawl lies this mystic village of  Falkawn that still has the essence of ancient Mizo tribe traditions.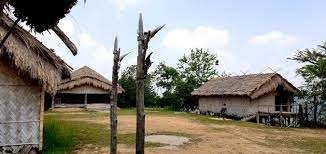 Being one of the highest peaks of Mizoram, Reiek Tlang gives a mesmerizing view of the Aizawl and Bangladesh plains. Trekking is a famous sport in this town.

Do you know: Tropic of Cancer passes through India at the Aizawl city.
Serchhip
Serchhip, being famous for its highest literacy rate, is also the place where the highest waterfall in Mizoram is found.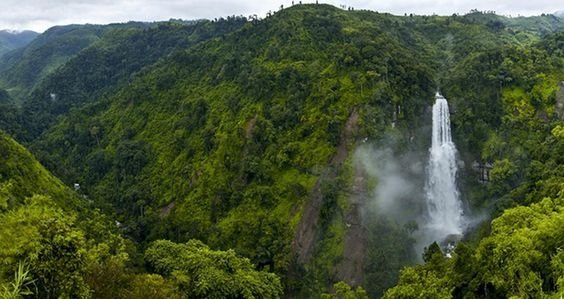 Located on Vanva River, milky Vantawng Falls looks stunning, covered with dense forest. Paragliding is the most famous sport in this town.
Dampa Tiger Reserve

Dampa Tiger Reserve is the dwelling of unique flora and fauna like Tigers, Barking Deer, Sloths, Leopards, Indian Python, and Bears. This makes it a perfect destination for bird watchers and jungle safari adventures.
Interesting Fact:
 As per the 2018 census, no tigers were found here until recently!
Pukzing Caves
The largest cave of Mizoram, Pukzing Caves is situated in the Mamit district. It is a man-made cave chiselled out of a hairpin of a mountain.

Kolasib
Kolasib is known for its scenic beauty with rivers, lakes and forest landscape. River Tlawng, the longest river of Mizoram, is also known as Katakha or Dhaleswari. 
Tamdil Lake is a man-made and largest lake in Mizoram, the name means "Lake of Mustard" and has mesmerizing surroundings.
Lunglei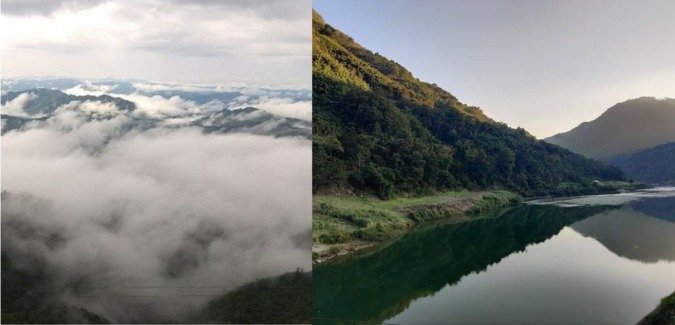 A biodiverse region, Lunglei is full of natural richness. Lunglei, in the local language, means "Bridge of Rocks" as rocks here look like bridges. 
Different Wildlife Sanctuaries found here are Khawnglung Wildlife Sanctuary, Thorangtlang Wildlife Sanctuary and Saza Wildlife Sanctuary.
Champai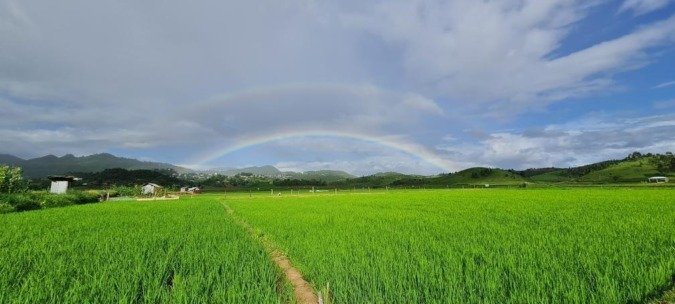 Close to the Indo-Myanmar border lies the gorgeous Champhai town. It is also known as the "Rice Bowl Of Mizoram" as it cultivates rice in its maximum parts. Rih Dil, a heart-shaped lake, lures in more tourists.
Siaha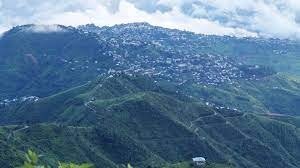 The fastest-growing town of Mizoram, Siaha derived its name from the Mara language; "Sia" means Elephant and "Ha' means tooth. The town is gifted with captivating lakes and wildlife sanctuaries.
Phawngpui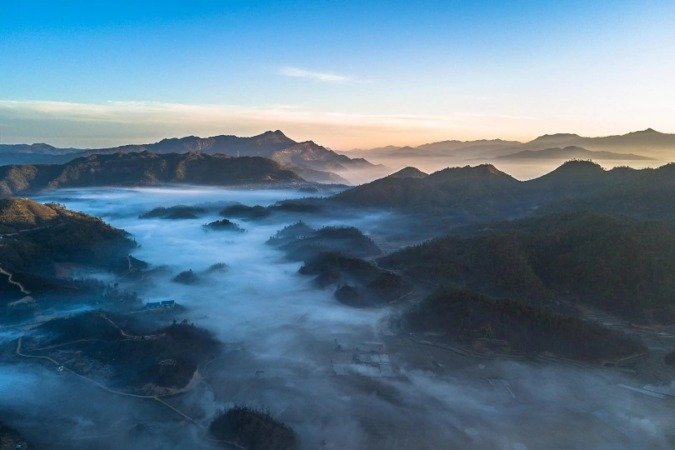 Phawngpui Peak, also known as the Blue Mountain, is home to the goddess of Mizo tribals. It is the highest peak of Lushai Hills, Phawngpui National Park is full of green meadows, thick forests and lakes. 
Scheduling a trip to this "Land of Blue Mountains of India"?
What season could be better than the Winters (November to March)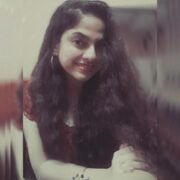 UshaKiran
A Krishnai, A Cook, And An Introvert Whose Love For Writing Know No Bounds... Words are her friends that express her thoughts well.