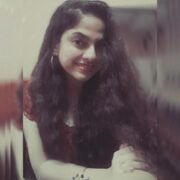 UshaKiran
A Krishnai, A Cook, And An Introvert Whose Love For…
Andhra Pradesh, an Indian south-eastern state, comprises Rayalaseema in the South-West, Coastal Andhra adjoining the Bay of Bengal in the East, and Uttarandhra in the North-East.
As per the 8th century BCE Rigvedic text, Aitareya Brahmana, habitants were called Andhras. 'Andhara' name emanated from the Satavahanas, the earliest kings of the state and India.
Apart from being a part of the Assaka Mahajanapada (700–300 BCE), the mighty empires – the Mauryan, Satavahana, Salankayanas, Andhra Ikshvakus, Pallavas, Vishnukundinas, Eastern Chalukyas, Rashtrakutas, Cholas, Kakatiyas, Vijayanagara Empire, Gajapati Empire, Mughal Empire, Deccan Sultanates, Qutb Shahi Dynasty, and Asaf Jahis ruled this region. 
Puranic Fact: As per the Ramayana, Mahabharata, and Puranas, Andhra people are descendants of Sage Viswamitra, one of the Saptarishis.    
It is India's first state formed on a linguistic basis on 1st October 1953, making Telugu its official language. Tamil, Kannada, and Odia are spoken near its border areas. 

Rivers Krishna and the Godavari have made the state immensely fertile, making it a major producer of rice. Hence, the state is called the "Rice bowl of India".
Andhra Pradesh is The land of Koh-i-Noor, as this diamond came from the Kollur Mine.
Spicy Fact: Guntur is a big chili market in Asia, thus called – The Land of Chillies.

Andhra Pradesh has numerous sanctuaries- Kaundinya Sanctuary, Nagarjunsagar-Srisailam Sanctuary, Coringa Sanctuary. and Rollapadu Sanctuary, where exotic species live. 
Sri Lankamalleswara Wildlife Sanctuary is the world's only place to spot the highly endangered Jerdon's Courser bird species.  

Art Fact: Kuchipudi, one of the eight Indian Classical Dances, originated from Andhra Pradesh. 

Tourist Sites One Must Visit
Tirupati: The Spiritual Capital of Andhra Pradesh 

At the foothills of Seshachalam Parvat of Eastern Ghats lies the divine town, Tirupati. As per the Puranas, Shree Venkateshwara resides in his 8 feet tall Swayambhu murti avatar in Tirupati Balaji Temple. Tirupati means husband of Tiru ( Goddess Laxmi). This Temple Town is home to numerous Hindu temples. 
At Sriharikota, lies the famous Satish Dhawan Space Centre (SDSC).
Did You Know: In the 1300s, Tirupati became the guardian of the deity of Sri Ranganathaswamy Temple against the Islamic barbarians.
Visakhapatnam – Jewel of The East Coast

An ancient port city and home of the oldest shipyard, Visakhapatnam or Vizag, had strong trade relations with the Middle East and Rome. Now, it is famous for its Araku Valley in Ananthagiri Hills, Rishikonsa and Yarada Beaches, Kailasagiri, Submarine Museum, and Borra Caves. 
Do You Know: Gandikota is called the Grand Canyon of India for its fascinating features.
Amaravati – Capital City

Amaravati, the capital city, was meticulously built on the River Krishna 2,200 years ago! During the 2nd Century BCE, in the Satavahana empire, it was called Dhanyakatakam and became its capital. Later, it became a hub of Mahayana Buddhism and now houses India's tallest Buddha statue, the Dhyana Buddha Statue. 
Art Fact: From the 3rd Century BCE till the 17th Century, Machilipatnam, a coastal city of Andhra Pradesh, was a major trading port of India and famous for its 'Kalamkari Textiles & Paintings.

Vijayawada – Home of Devi Kanaka Durga

Vijayawada is a perfect blend of old and new worlds. It has been called – Vijayvatika, Kanakapuram, Rajendracholapura, Bezawada, etc.
As per history, this region is where Goddess Durga rested after killing Demon Mahishasura, and Kanaka Durga Temple was built here. In this region, Arjuna, one of the five Pandavas, won Pashupatastra from Prabhu Mahadev.
Bhavani Island, Undhavalli Caves, and Kondapalli Fort are Vijaywada's well-known sightseeing places.
Puranic Fact: Srikalahasteeswara Temple at Srikalahasti has Vayu Lingam – One of the Panchaboota Sthalam of Prabhu Mahadev.

Lepakshi –  Town Of Vijayanagar Monolithic Wonders 

Lepakshi, a charming village, is filled with Monolithic structures of the Vijayanagar Era – Veerabhadra Temple, Lepakshi Temple, and Nandi Bull. Lepakshi means "Rise, Bird". Shree Ram spoke these words to Jatayu while giving him moksha.
Srisailam – Adobe of Shiv-Shakti

Srisailam is a divine abode of one of the Jyotirlingas of Mahadev, Mallikarujana, and Bhramaramba, one of the Shaktipeethas. As per Shakti Purana, Mahadev's 1st wife, Devi Sati's upper lip had fallen here. 
Do You Know: Horsley Hills / Yenugulla Mallamma Konda of Chittoor owns the tallest Banyan and the oldest Eucalyptus Trees.
Lambasingi – Kashmir of Andhra

As it is a an altitude of more than 1000m above sea level, Lambasingi experiences snowfall during winter. The town is famous for Apples, Strawberries, Tea, Coffee, and Eucalyptus plantations.
After reading about these spiritually and culturally rich places, I'm positive you must be aching to visit them. Aren't you? 😉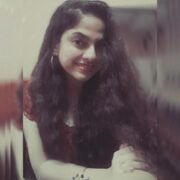 UshaKiran
A Krishnai, A Cook, And An Introvert Whose Love For Writing Know No Bounds... Words are her friends that express her thoughts well.