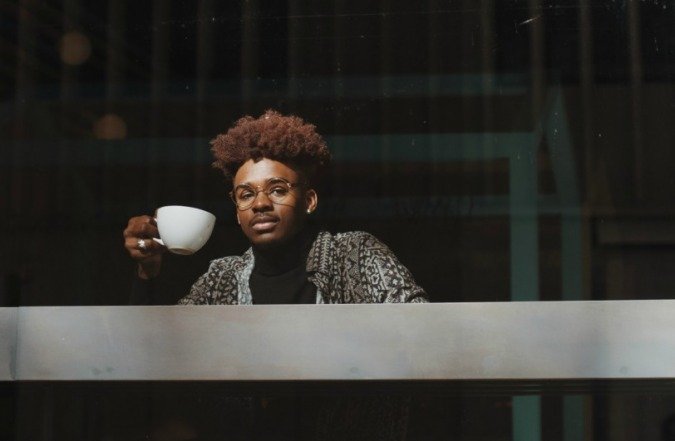 Peter Minkoff
Peter is a men's grooming & fashion writer at High…
Coffee time never disappoints. Some people use it to talk to their friends or colleagues, while others choose to share the exciting coffee moments with their followers on social media.
However, rarely anyone talks about the health benefits of this hot drink. If you never thought that coffee can actually help you prevent, control, or improve certain health conditions, then reading this text will make you appreciate caffeine even more.
Coffee reduces the risk of a stroke
There is a bigger chance that you'll hear about caffeine increasing the possibility of a stroke then hearing the opposite argument. This is because caffeine isn't really helping people who have developed certain conditions. For example, those who suffer from high blood pressure will be advised to limit the number of caffeinated beverages to maximum two cups a day, which equals 200 milligrams of caffeine.
However, a 2015 study on middle-aged men and women found that taking three to five cups of coffee a day potentially reduces the possibility of a stroke.
Coffee boosts mental capacities
Most of the true coffee addicts need a cup of coffee immediately upon waking up, and there's a good reason behind that.
Apparently, the claim that coffee helps open the eyes in the morning isn't just a phrase or excuse for the coffee lovers. The studies have found that coffee bolsters your brain. Knowing this, it doesn't come as a surprise that the real coffee addicts prefer brands that use the strongest coffee bean as the base for their product.
Coffee is a protective factor in dementia

This is yet another health benefit associated with the effects that coffee has on the nervous system.
According to studies, middle-aged people who drink three to five cups of coffee per day have 65% fewer chances to suffer from dementia or Alzheimer's disease in later years.
Coffee makes developing diabetes less likely
There are also diabetes-protective effects you'd want to know about.
A Harvard study has shown that people who drink at least one cup of coffee a day are about 8% less likely to suffer from diabetes. Also, the UCLA researchers came to a conclusion that the SHBG protein lowers the insulin resistance. Their study has shown that people who had been regularly drinking coffee significantly increased the levels of SHBG protein. As a result, they didn't develop diabetes.
Coffee reduces the risk of liver cancer
Drinking alcohol damages your liver, so you might want to consider opting for another beverage the next time you go to a pub.
Coffee drinkers are 38% less likely to develop liver cancer in comparison to those who still avoid joining the club.
Coffee lowers the possibility of prostate cancer

Unfortunately, prostate cancer is the most common cancer among men.
Even though the experts warn that there's still insufficient evidence to back up the claims regarding the caffeine effects on the prostate, a few studies have found that men who regularly drink coffee are about 21% less likely to go through the horrors of prostate cancer.
Coffee helps in the prevention of erectile dysfunction
Erectile dysfunction can severely damage both your sexual life and your self-esteem.
Drinking two cups of hot espresso per day lowers the possibility of suffering from erectile dysfunction in later years of your life. Remember this information when you turn 40 because doctors claim that about half of the male population older than 40 suffers from a certain degree of erectile dysfunction.
Coffee enhances the quality of your sex life
Speaking of sex, you can also boost your present sex life by consuming caffeine daily.
Apparently, you can support your libido by enriching your morning cup of coffee with ingredients such as maca, cacao, honey, and coconut milk. There are plenty of 'sex coffee' recipes available online, so make sure to try them out. Your lover will be preparing you the next cup before you know it.
Coffee helps you with stress management

Better sex is linked to a less stressful life and that's basically all we needed to know.
However, there is more to that. The experts claim that caffeine helps us successfully battle all kinds of anxieties, which leads us to a conclusion that coffee can be our personal stress management assistant.
Lastly, coffee can extend your life
This practically sums up all the aforementioned health benefits of coffee.
The National Cancer Institute has found that coffee significantly lowers the possibility of premature death. With this, we have finally denied all those arguments against coffee consumption. So, no, you don't need to feel guilty for taking a few cups per day anymore. However, do keep in mind that caffeine overdoses are not good for your health either. Listen to your body and enjoy your favorite hot caffeinated beverage.
Regardless of the time of day, drinking coffee triggers positive feelings and reminds us of the importance of staying calm and relaxed. We never feel the need to explain the reasons behind the decision to procrastinate and prepare a coffee – not even during business hours! Having a cup of coffee is a must – anytime, anywhere.

Peter Minkoff
Peter is a men's grooming & fashion writer at High Street Gent magazine from UK. Beside writing he worked as a menswear fashion stylist for many fashion events around UK & AU. Follow Peter on Twitter for more tips.