A review for ReSound by Portronics came at the right time! Ask me why? Well, because off-late I have been having quite a few quarrels with my landlord, and no they are never for two different reasons- but all for one, i.e. LOUD MUSIC! &%$%%&*% (can guess my anger with these coded curses?).
I received ReSound on the evening when it was actually one of my friend's birthday and we had organized a little get-together on my terrace, albeit, with a lot of reservation that we won't be able to play music at a decent pitch (read above for reason duh). And being a die-hard fan of Psychedelic that I am, you can only imagine how difficult that situation could be for me. And alas, came ReSound for my rescue.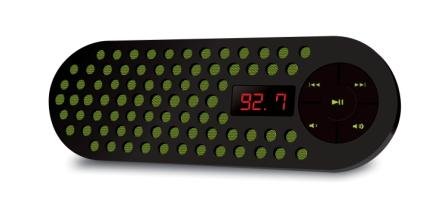 Look and feel
Small, weightless, attractive and mobile, ReSound by Portonics will definitely prove to be a saviour to a lot many people like me, who like listening to music that can thumb their heart but have to be aware of neighbours' privacy too. A mini LED display indicates what song you are listening to and what FM channel you are onto (by the way there is an auto search option too, to look for your favourite channel). What I liked most was the facility of auto-off once the device has been on standby for more than two minutes.
I tried to play songs with the heaviest bass mode and songs with high vocal notes, and trust me, even at the maximum volume the sound quality remained uptight without any distortion- impressive as it is. I like the simple look that this device carries as you do not want to be taking care of a pretty little baby while on the move. If you want devices that can handle a bit of roughness and still last you long, ReSound is exactly that device.
Hardware
As a markup on the convenience factor, ReSound offers all device compatibility and works with any possible device using a 3.5mm Aux cable and also supports slots for a Micro-SD card or a USB drive. It is so easy to operate, that you wouldn't even need to read the user manual before getting it started. ReSound supports a substantial battery size, with an 8-hour playtime on full charge. The battery itself is rechargeable and removable and gives you the convenience to charge it or change it as required.
See Also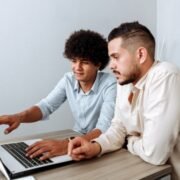 Our take
Amazing sound quality, no distortion, easy to carry, long battery hours, budgeted price, clean look and party at your will! Well, is there anything else that you could ask for at this price range? We don't think so!
Price: INR 1,999