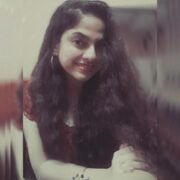 UshaKiran
A Krishnai, A Cook, And An Introvert Whose Love For…
https://www.stylerug.net/travel-leisure/7-ways-to-make-road-trips-fun-and-comfortable/
https://www.stylerug.net/travel-leisure/5-reasons-you-should-travel-to-macau-this-year/
The third-smallest state of India, Tripura or Twipra, is an abode for several tribes and religious people. It is encircled by Bangladesh on its three sides, north, west, and south and by the states of Assam and Mizoram in the east.
Most of the part of the state is covered with forests, mainly bamboo and cane. Due to Tropic Savanna Climate, the heavy monsoon it receives allows various species of primates and plants to grow. 
Rad: Four Reasons Why Men Should Travel Solo
The state houses ancient Hindu temples, wildlife sanctuaries, and various arts and culture hubs, thus attracting more tourists to explore them and enjoy adventure sports.
The Sanskrit name of the state is adopted from the Hindu Goddess, Maa Tripura Sundari, the ultimate Shakti of the Universe.
Art & Culture

Here, various tribes and religions thrive like Bhils, Santhals, Mundas, Oraons, etc. The majority of the population follows Hinduism followed by Islam, Christianity, and Buddhism. This fusion of people has made Tripura culturally diverse.
Read: Mizoram The Song Bird of India
Tripuri dance forms are of different types – Mamita, Goria, Hojagiri, Lebang, and many more. Bengali Literature, Music, and Cuisines are famous in Tripura. 

Tripura cuisines are mainly made from rice, fish, chicken, mutton, and pork. Chakhwi, Mwkhwi, and Mwitru are renowned Tripura dishes.
The official language is English, Bengali, and Kokborok (Tripuri). Bengali is the most spoken language, while  Kokborok (Tripuri) is the eminent language of the Tripuri people.
Other languages spoken are Mog, Odia, Bishnupriya Manipuri, Manipuri, Halam, Garo, and Chakma.
Do You Know?
During Mahabharatha's time, Tripura was known as Kirat Desh.
Places To Visit

Agartala – Ancient Capital Of Tripura

An ideal blend of nature and culture, Agartala has been the capital city not only of present Tripura but also of many kingdoms like the Manikya Kingdom. Situated on the banks of River Haora, the city has many famous places. 

The most loved tourist place is Ujjayanta Palace which houses Tripura Museum, beautiful gardens, and Hindu temples – Lakshmi Naraya, Uma-Maheshwar, Maa Durga Temple, and Jagannath Temple.
Unakoti –  Indian Heritage Site

Unakoti is a Hindu pilgrimage where rock-cut figures and stone images are found. The central figurehead of Prabhu Mahadev is called Unakotiswara Kal Bhairava,which is 30 feet high with a 10 feet long headdress.
The other spectacular figures are Maa Durga, Prabhu Ganapati, Shree Ram, Prabhu Hanuman, and Vahana Nandi. Unakoti in Bengali means 'one less than a Koti (crore)', though not all 9,999 figures have been found.

Rudrasagar Lake

Situated in the Melghar of Tripura,  Rudrasagar Lake is one of the Wetlands of International Importance. Also known as Twijilikma, the lake is formed from the three perennial streams- Noacherra, Durlavnaraya Cherra, and Kemtali Cherra. The lake looks serene and is much popular among tourists.

Do you know: Rudrasagar Lake is home to rare and endangered bird species – Baer's Pochard and Ferruginous Duck.
Neermahal – The Lake Palace of Tripura

Constructed in the year 1930 in the middle of the Rudrasagar Lake by the then Maharaja  Bir Bikram Kishore Manikya Debbarma, the Neermahal Palace, or the Lake Palace of Tripura, is the largest water palace in India. The architecture of the palace speaks about the rich heritage of India. The green lawns and flower gardens enhance the beauty of the surrounding.
Udaipur – Adobe of Goddess Maa Tripura Sundari

Home to one of the 51 Shaktipeethas, Udaipur is known for the famous Tripura Sundari Temple dedicated to Devi Tripureshwari. As per the Puranas, it is said that Goddess Sati's little finger of the left leg fell here around which the temple was constructed. 

Also known as Matabari, this temple is more than 500 years old built by then Maharaja Dhanya Manikya in 1501 CE on this small hillock that resembles a tortoise's hump.
Another famous temple is the Bhuvaneswari Temple, on the banks of River Gomati, built during 1660-1675 CE by Maharaja Govinda Manikya.
Jampui Hill – Highest Point Of Tripura

1000meters above sea level, Jampui Hills stretches the North Tripura District of the state and is the highest point of Tripura. The green hills covered in clouds charm more tourists.

Many Orange Orchids are found in these hills due to which Orange Festival is conducted every year from October – December.

Recently, Government has launched the Paragliding sport in these hills. 
Pilak is another archaeological site located in Jolaibari of South Tripura.
13th Century statues and stupas of Hindu and Buddhist cultures are carved here.
Do you know: At Percharthal, a Buddha temple is situated which has a Buddha statue made of 700kgs of gold which was brought from Rangoon in 1931.
Rajbari (Bison) National Park


Rajbari National Park is known for its extremely diverse vegetation. Four different types of forests are found in this sanctuary along with various flora and fauna, especially the Indian Gaur ( Bison). Other animals found are Gibbons, Langurs, White-breasted Kingfisher, Jungle Myna, and many more. Bamboo is found in abundance in this sanctuary.
Chabimura – Hidden Gem Of Tripura

Chabimura is an archaeological site in Devtamura built around the 15th Century CE. It is a hill range where a series of 37 rock-cut images on the banks of the Gomati River includes images of  Prabhu Ganesh, Prabhu Kartikeya, Mahishasurmardini, Maa Durga, and many more.
The best time to visit Tripura is during the winter season (October to February).
Ready to visit Tripura coming winter?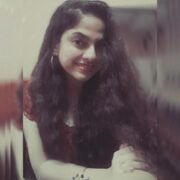 UshaKiran
A Krishnai, A Cook, And An Introvert Whose Love For Writing Know No Bounds... Words are her friends that express her thoughts well.