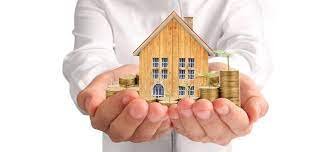 https://www.stylerug.net/tech-news/pedestal-fans-5-benefits-you-didnt-know-about/
https://www.stylerug.net/mens-corner/5-powerful-tips-for-looking-and-feeling-great/
If you have the financial means to purchase a second home, you're very fortunate and have undoubtedly done well in life.
There are many benefits and perks to owning a second home.
Here we have come up with a piece on 8 things to think about when buying property abroad. Carry on reading to find out more.
Make Sure You Can Afford It First
One of the primary considerations that should come to anyone's mind when buying a property abroad should be, can I afford it? It's a simple yet vital question. You don't want to fall into a mountain of debt by committing to a mortgage that you cannot afford to repay later on.
You can use this mortgage calculator to calculate mortgage repayments and your monthly expenses. If it's clear from the start that you won't be able to afford the mortgage, perhaps looking at a cheaper property is a wise idea. 
Remember That Homes Abroad Are Valued In Foreign Currencies
It sounds simple, but you need to remember that foreign countries may use different currencies to your own. Therefore, try and think about what the property's purchase cost roughly equates to in your own currency.
Is it worth it? Is it overpriced compared to other properties with the same number of bedrooms in the same neighbourhood?
When buying property abroad, try and see if you can get a bargain. Even if a few home renovations and repairs are needed here and there, if a property abroad in a prime location is going for a significantly reduced price, snap it up before somebody else beats you to it.
Factor In The Costs Of Regular Travel
When considering how much the home costs, try and factor in the costs involved in travelling. Can you afford to spend thousands on regular flights? If you're lucky to have enough money, then go ahead.
However, if you feel the cost of flights may be an issue and you doubt that you'll be able to afford it, you must seriously reconsider if you really want to buy a home abroad. 
A Marvellous Opportunity To Get An Ideal Holiday Retreat Overseas
If you love going on holiday with your family, purchasing a second home could be an ideal opportunity for a holiday getaway retreat. Are you tired of spending your holidays in below-par hotels year after year?
Getting a second home will mean the place is your own, and you can do what you like with the place. Life in 2022 can be stressful, and things can seem like they are getting on top of you at times.
Singapore, for example, is a desirable location for many planning to buy a second home, with its beaches, botanic gardens, exotic tropical plants, skyscrapers and so on. It also has an international airport where you can fly to anywhere in the world.
Think About How You Will Maintain And Service Your Property Abroad
How will you take care of the upkeep of the property? Most properties need cleaning and odd maintenance jobs to be done here and there throughout the year. However, you may not be there 12 months of the year.
Think about how you could employ maintenance staff such as cleaners, tradespeople, and so on to help keep your property abroad in tip-top shape, even when you are not there. 
ALSO READ: How To Dress Well
See Also

A Great Place To Entertain Guests
You can choose to invite family and friends over to your new property abroad whenever you like. You can entertain guests in the comfort of your own home and cook your own homemade food for them. What could be better than that?
Something To Enjoy In Your Old Age And Pass On To Future Generations
Buying a second home abroad is also something to make the most of as you grow older. Familiarity and returning to the same place that you can call your own is a pleasant feeling and a great comfort blanket to have.
You may also decide to pass the property down to your family so that your children and grandchildren can inherit your property abroad one day and use it for themselves. 
Buying A Second Home Can Be A Wise Financial Investment
If you don't plan on visiting your property abroad as a holiday retreat frequently, why not decide to rent the place out for an extended period to a tenant? In this way, your holiday pad abroad could quickly turn into a reliable, consistent stream of income.
If the market suddenly booms and property prices start to increase above inflation in the country where your home is, then having a property abroad will be an excellent financial asset to have up your sleeve in times of difficulty. 
These are eight things to think about when buying a property abroad. Whether you are in your retirement years or a bit younger, getting a second home abroad can be one of the best investments you'll ever make.
You could enjoy many precious, memorable moments that last a lifetime in your property abroad.  

Sandeep Verma
One of my friends once said, I am in love with words and a zoned out poser... well, I will keep it the way it has been said! Besides that you can call me a compulsive poet, wanna-be painter and an amateur photographer