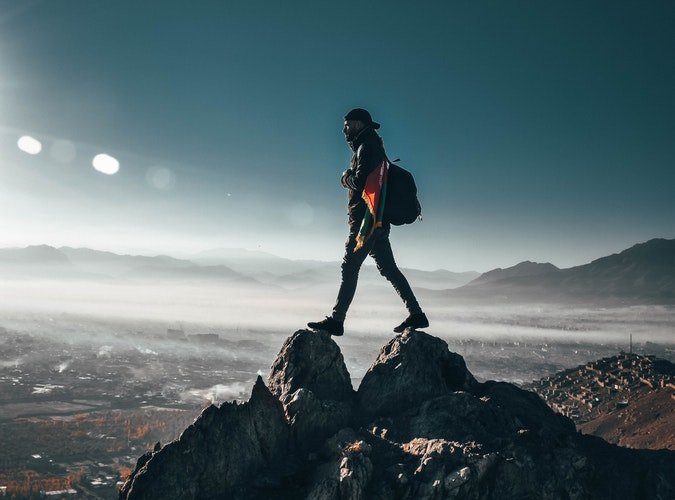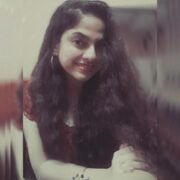 UshaKiran
A Krishnai, A Cook, And An Introvert Whose Love For…
"Once a year, go someplace you've never been before is", a quote by  His Holiness Dalai Lama.
Traveling solo to new, different places often helps one to break from hectic, bustling life. Solo Trips gives you an altogether unique experience. 
However, one must be aware of the challenges they may face and take proper measures to prevent or manage them. Also, during this pandemic time, one must be more cautious.
Here are a handful of tips one must follow for safe solo traveling.

Well-Researched Homework On Your Destination

The most important tip for traveling solo is to choose a place you will be safe and comfortable for the trip.
Go through their travel guide, read their rules and regulations, customs and traditions (if traveling abroad), scan the photographs available on the internet, the weather of the place, accommodation facilities and the traveling convenience present there and their prices.
Also, detailed research must be made on how many Covid cases are present there and what guidelines given by the government are.
Read reviews of the place and the hotel where you will be staying. And then, accordingly, select a place you feel will be perfect for your tour.
Be Confident

Many negative thoughts may cross your mind about your journey but aren't risks everywhere? Brush such thoughts aside. Do remember – many people have traveled alone, so build up your confidence, believe in the facts you have researched, and move ahead with your plan.
Vaccinate Yourself
Before traveling solo to a new place, better get yourself vaccinated. It will help you to boost your immunity.
Carry Essential Items
Make sure your money, debit/credit cards, documents, and identification cards are placed well in a secure purse or money belt.

Keep your medicines, sanitizers, high-quality trusted face mask, gloves, and mobile charger handy. Also, hide some extra money and credit cards in another part of your luggage for emergency use. Some countries consider Pepper spray as a weapon like in Europe. Hence, use either a mosquito spray or hairspray as a substitute. 
Avoid Carrying Valuables
Better to leave all valuables at home. They are safer at home than in an unknown place.
Basic Apps For Your Phone
Before traveling solo download some of the basic apps on your phone like Google Maps, Make my trip, Weather App, and Travel Guide that may help you move around safely.
Also Read: 5 Apps That Every Guys Needs
Also Read: Best Fitness Apps To Download
Arrive In The Daytime
Usually, at night, the bus stations or the airports appear to be more creepy. It is better to arrive in the daytime so that moving around becomes easier. 
Keep Your Family And Friends Updated

Keep your loved ones updated about your whereabouts. Give them all the details about your travel, the transport you have opted for and its timings, the hotel name you are staying in, the areas you are visiting and the taxi's number you have hired.
Beware of Strangers
It is safe not to divulge your personal information, such as your phone number, your home address, or the place or hotel you will be staying at with strangers. Don't let them know you are traveling alone, especially if you are a woman. You never know what their true intentions are.
Be Among The Crowd
Avoid visiting empty alleys or pathways. Move with the crowd. Try to stay close to the people to avoid being stalked or harassed.
Consume Healthy Food
New places will have different weather conditions. Eat healthy food and nourish your body well.
Read: Top 3 Best And Worst Drunk Foods
Read: 7 Health Foods To Help You Get Back In Shape Post Festive Season
Read: 6 Delicious Alternatives For Junk Food
Be Mindful of Drinking
As you are in a new place, your judgment will help you to come out of any unforeseen situation. It shouldn't get hampered by your uncontrollable drinking habits. Try to stay sober.
Read: 5 Promising Alcohol Brands from India
Believe In Your Instincts and Stay Alert
Understand your instinct. When you visit a place and you feel uncomfortable, you better move out from there. Trusting your guts is of utmost importance. Be aware of your surrounding. Better skip listening to music on your earphones while walking around.
I hope these tips will guide you to have a happy and safe journey.
Adios!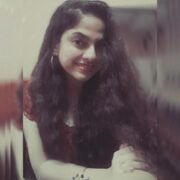 UshaKiran
A Krishnai, A Cook, And An Introvert Whose Love For Writing Know No Bounds... Words are her friends that express her thoughts well.