India, with its diverse landscapes and breathtaking natural beauty, is renowned for its hill stations.
From popular destinations like Shimla, Darjeeling, and Ooty to the lesser-known hill stations, the country offers a plethora of options for nature enthusiasts and adventure seekers.
While the popular ones attract a significant influx of tourists, there are some hidden gems nestled in the mountains that remain unexplored and untouched by mass tourism.
In this article, we will uncover a few of these unexplored hill stations of India, where tranquility and natural grandeur await.
Here's a list of 5 of those extraordinarily exotic hill stations in India that are still obscure.
Chopta, Uttrakhand

Chopta or the 'Mini Switzerland' of India is an alluring and picturesque hill station in Uttrakhand. Perched at a height of 2700 mts, this serene place is surrounded by evergreen forest and offers a panoramic view of the great Himalayan wearing the crown of clouds.
This hill station is also the initial point for the trek to the Tungnath and Chandrashila, which makes it a must-visit for adventure enthusiasts.
Go solo on these trips and I am sure you would live another dimension of your life that you never thought existed.
Mandi

Another precious and beautiful gem from the treasure of Himachal Pradesh, also known as "Choti Kashi", Mandi is an appealing hill station with a breathtaking showcase of nature. With more than 80 temples, the place is spiritually enlightened and presents a beautiful blend of cultures.
Tirthan Valley

Dare I say, this place must have got the utmost attention from the creator of the universe. This quiet valley located in the heart of Himachal Pradesh is enveloped with high mountains and spruced up with pristine lakes and lush greenery.
The magical landscape of this valley will drive you to a new world, which is isolated from the hustle-bustle of the metro cities, If I were you, I would soak myself in activities like trekking, fishing, skiing etc.
Haflong, Assam
See Also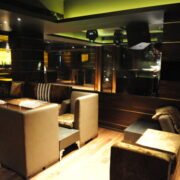 If you are searching for a peaceful holiday destination, then all your search ends here with the mesmerizing valley of Haflong. The picturesque hill station in the Assam region is unexplored by travelers but is an ideal location for campaigning and adventures like trekking.
The vibrant colors of the valley and the spine-tingling landscape of nature will hypnotize you, as you witness nature at its best.
Lansdowne

The fascinating hill station of Lansdowne in the Pauri Garhwal district of Uttrakhand is an unspoiled beauty, which excites a number of explorers and tourists. Prettified with oak and blue pines, the valley is set apart from the chaotic disorder of the cities and offers magnetizing views of mountains and heart-throbbing nature.
There are still a lot of places, which we are sure, still, remain unexplored… and if you have been to one… do share the name of the location in the comment box below.
You can also write to us at editorial@stylerug.net to get your travel experience featured on our portal.
PS: Pictures belong to their original owners, we claim no right to the images.