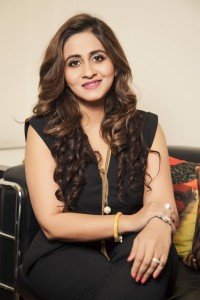 Are you munching on junk food but secretly wishing to change your eating habits? Founder and Director at GAIA, one of India's fastest-growing health and nutrition brands, Dolly Kumar shares a few healthy alternative foods that would trick your taste buds.
It's not easy staying healthy. We all have gone through phases where we were constantly tempted to munch on chocolates, burgers, cold drinks, etc., and on an occasion or two, we gave in.
The occasional junk food splurge doesn't pose a large threat to your health however, many of us don't realize that junk food contains a plethora of preservatives, coloring, and mildly-active chemicals which can be harmful.
The key to stopping eating junk food lies in the form of habits you adhere to and how you train your body to crave nutrient-rich healthy food. Nonetheless, if you cannot nip that junk food addition, swap out your favorite junk food for a healthier alternative. We have 6 healthy alternative foods which are easily available in the market for you to try out.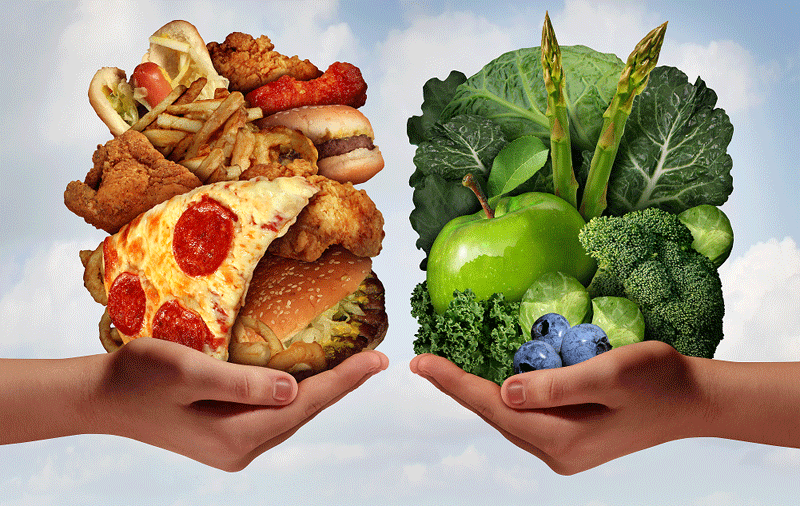 If you find yourself sipping away cold drink after cold drink, you might be in for some trouble. Cold drinks, also known as carbonated drinks, contain high amounts of sugar and add calories to your daily diet. Known to also increase the chances of obesity, cold drinks come packed with sweeteners and caramel coloring which decrease the insulin sensitivity in the body hence, exposing you to diabetes. They also lead to tooth decay.
If these reasons aren't enough to switch away from cold drinks, then what is? A healthier and more delicious alternative to cold drinks is Green tea. Native to both China and India, Green Tea comes packed with powerful anti-oxidants and nutrients that help regulate blood sugar, improve brain function and enhance metabolism. This 'super-drink' also has essential minerals, bio-active compounds and fat-burning qualities, that not only help in increasing the detoxification process in the body but also, aid in weight loss. Along with its alluring aroma and pleasant taste, green tea is bound to keep you hydrated and energized all day long! Add a dash of honey and squeeze a lemon into your cup of green tea.
2. Do you often find yourself dreaming about munching on burgers and French fries for lunch? Fast food often contains little or no nutrition and is high in calories which leads to stomach bloating, weight issues, high cholesterol, blood sugar spike, etc. Save yourself from all this trouble and go down the healthy path by eating up a bowl of oats with vegetables for lunch or dinner. A savory anytime food, oats are rich in dietary fiber and protein hence, they are good for the health of your heart. They are also proven to manage cholesterol levels, maintain healthy body weight, and reduce the risk of blood sugar and diabetes.
3. Made out of highly refined foods and oils, Indian snacks are low in nutrients, easy to digest, and low in satiety hence, make us feel hungry faster. These snacks also increase the chances of obesity and metabolic abnormalities. Ditch the nankeen and munch on the roasted gram! A nutritiously satisfying in-between-meal snack, roasted gram is an excellent gluten-free source of Iron and Vitamin B. They are also high in protein and fiber and aid in building a healthy digestive tract. Packed with several key vitamins and minerals, gram flakes is also known to help balance blood sugar levels, support heart health, and aid in weight management.
4. Delicious yet harmful to your health, cream biscuits are a big no-no for those who wish to eat healthy. Indulge in multigrain cookies with your morning or evening tea. A combination of six healthy grains – ragi, bajra, soya, whole wheat, oats and rice, multigrain cookies are big on health and small on guilt. Multigrain cookies are also known to have 'zero-cholesterol' and 'zero trans-fat'. One can also try digestive, oatmeal, and sugar-free cookies!
5. Are you tempted to munch on that bar of chocolate lying in your fridge? Pop a granola bar in your mouth and you are good to go! Packed with the goodness of rolled oats, wheat flakes, and almonds and flavored with various toppings, granola bars are the perfect health snack. Loaded with vitamins and fiber, a granola bar is also a wonderful alternative for those who skip their breakfast regularly and miss out on all the wholesome nutrients required by the body. A healthier alternative to junk food, granola bar promotes healthy digestion and keeps those hunger pangs at bay.
6. Ditch the Caesar dressing on your healthy salad instead opt for olive oil. A great alternative to regular cooking oil and ideal for almost all cuisines, olive oil is rich in monosaturated fatty acids and has a light texture that would complement with your dish perfectly. Packed with antioxidants, it also reduces the risk of cancer, type 2 diabetes, cardiovascular diseases, and breast cancer. Get that fine aroma and excellent flavor every time!
All Gaia products are available at leading stores (Nature's Basket, Spencer's, Metro, Easy Day, Big Bazaar, Sabka Bazaar, Spar Hypermarket, etc.) near you or you can order them online at www.gaiagoodhealth.com, Amazon, Grofers, Big Basket, Snapdeal and Health Kart.