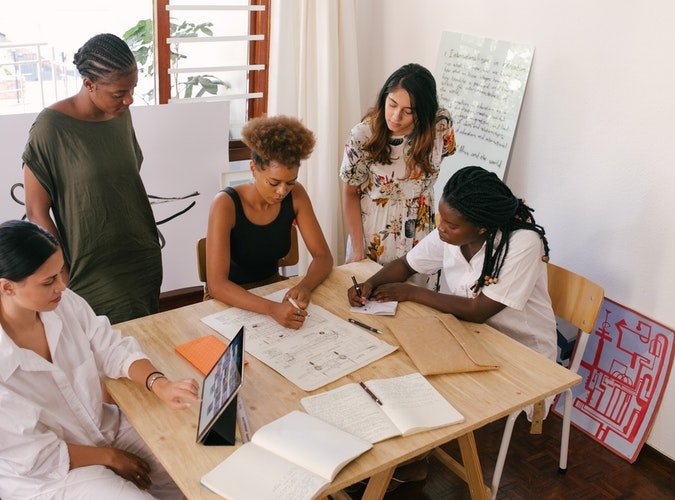 Being an entrepreneur is one of the most exciting ways to make a living in today's world. However, it's also one of the challenging and stressful ways to do that, no matter where you live, how old you are, what you do, and how big your company is.
The business world of the 21st is cruel, harsh, and competitive, and you need to do your best if you want to survive. This is especially true if you're a woman because the world of professional business is usually considered to be a men's playfield.
That's why female entrepreneurs have to be insightful and what exactly they're trying to achieve, and if you're one of them, here are a few useful tips that might help you do that more easily and successfully.
Define your short- and long-term goals
This is one of the most important things in the world when you're starting a business, no matter what you're doing and whether you're a woman or not.
Defining your goals and working on your business plan might take a while and turn into one of the hardest things you've ever done, but if you want to make it in the world of business, skipping this step is a major mistake.
What you need to do is to try to think about your future and anticipate what you'll be doing in a year or five years from now – and then just turn these plans and dreams into plans and goals you can manage.
This will help you take your business in the right direction and keep growing every single year, and that's the most important thing for all female entrepreneurs out there.
Grow your network
The best way to make it in the world of business in this day and age is to create strong connections with other female entrepreneurs in your area.
These women are dealing with the same issues you're dealing with and they're going to understand your problems more than anyone else, but, more importantly, they might be able to help you realize all your potential and take your business to the next level.
This is the benefit of being a female entrepreneur, especially in certain parts of the world where women generally love to stick together, so if you're among those women, make sure you reach them as soon as you can and let them know that you want to form a bond with them.
This will also help you establish your business and position it more adequately, which will, consequently, get you some new users, clients, and buyers who will make your business more lucrative.
These sorts of networks are going to inspire other women to reach out as well, and that's going to make everyone's lives better!
Get some professional help
Doing all these things on your own doesn't seem like too much work at first, but this isn't the case in reality.
You can easily start a business without anyone's help, but managing it every single day won't be possible.
That's why getting some professional help is necessary, from people who will help you recruit new people to those who will help you take care of your finances – from your bankers and investors to your reliable trade finance experts who will help you make your suppliers happy and satisfied, these people will make a huge difference in your company's future, so start doing that right now.
In the end, once you gather more knowledge in this area, you may be able to consult other women as well and help them run their businesses, which is quite a cool way of giving back to the community.
Hire more women
Even though this might seem like the oldest trick in the book, this idea is still one of the most sensible things to do if you're a female entrepreneur in the modern world. What you need to remember is that, while most people believe that both sexes have equal opportunities, this isn't true.
Women are still facing problems whatever they do and wherever they work, and this is particularly obvious when it comes to the hiring process. This is why up to 30% fewer women are hired than men even if they have the same knowledge, background, and set of skills that are necessary for a particular position.
But, if you do your share of the work and start hiring more women than ever, you'll be able to do something amazing for all women in your area and give them a chance to make their dreams come true.
Finally, this could encourage them to become entrepreneurs themselves, and that's the best outcome you can imagine.
Being a female entrepreneur in 2022 isn't as easy as it seems, but it's not that hard either – just consider these ideas and watch your company grow day after day!