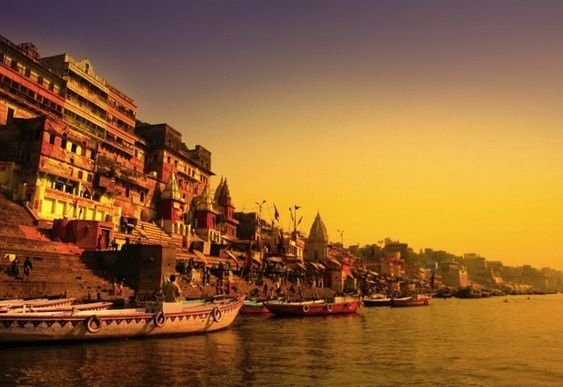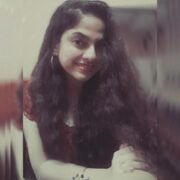 UshaKiran
A Krishnai, A Cook, And An Introvert Whose Love For…
https://www.stylerug.net/travel-leisure/how-to-pick-the-perfect-grill-cover-for-your-summer-bbqs/
https://www.stylerug.net/travel-leisure/port-blair-aerial-view-things-to-do/
https://www.stylerug.net/travel-leisure/aghori-in-shamshan-ghat-vlog/
Uttar Pradesh (UP) is the most populous and 4th largest state of India. Landlocked by nine Indian states, only its northern side touches the international border of Nepal.
The Himalayas in the north, the Gangetic Plains in the middle, and the Vindhya Range in the south have made the state charismatic. 

Rivers like Ganga, Yamuna, Sarasvati, Sarayu, Betwa, and Ghaghara have made the soil fertile and wealthy for the growth of various floras and faunas.

The state is rich not only botanically but also culturally. It houses many ancient and medieval temples and monuments.

Before independence, it was known as the United Provinces of Agra and Oudh. Seven out of sixteen Mahajanapadhas of Ancient India-Kosala, Kuru, Vatsa, Shurasena, Panchal, Malla, and Chedi, are now part of Uttar Pradesh.
Its history narrates the prosperous kingdom of Shree Ram (Ram Rajya), the Leelas of Bal Krishna, the empires of Mauryas, Kushans, Guptas, and Gujars, and also the plunders of the Mughals and the oppressions of the British Raj.
The two great epics, Ramayan and Mahabharatha were gifted to the world by this state. Many writers like Kabir Das, Sage Tulsi Das, and Guru Ravidas belonged to this area. Many freedom fighters like Chandra Shekhar Azad, Ram Prasad Bismil,  Madan Mohan Malaviya and Gobind Ballabh Pant.
Art, Culture & Cuisines
The state is a hub of all numerous cultures. The famous festivals celebrated here are Holi, Ram Navami, Eid, Janmashtami, Mahashivratri, Shravan and Diwali

Its delicious cuisines are Puri-Aloo, Kachori, Arhar ki Dal, Awadhi, Mughalai, Lucknowi Chaat, Agra Petha, Mathura Peda, Rewri of Meerut and Banarasi Paan.
The most spoken language of the state is Hindi, followed by Urdu, Awadhi, Braj, Bhojpuri, Bundelkhandi and English.
*Do YOU KNOW – Uttar Pradesh is also known as the 'Hindi Heartland of India' because Hindi is the state's official language? 
Famous Cities
Lucknow
The City Of Nawabs and Kebabs, Lucknow is the capital city and largest of Uttar Pradesh. The famous places are Rumi Darwaza, Bara Imbara, Hazratganj, Charbagh Railway Station  La Martiniere, and Ambedkar Memorial Park.

The lakhnavi chikankari clothes, Kebabs, Chaats and Biryanis are immensely popular. 
Varanasi
On the banks of the Ganga, the Oldest City Of The World, Varanasi is built. Also called Kashi or Banaras. it is the spiritual capital of India, the city houses many temples and ghats like Kashi Vishwanath Temple, Durga Temple, and Sankat Mochan Hanuman Temple, Dashashwamedh Ghat, Assi Ghat, and Manikarnika Ghat. The splendour of Ganga Arti is divine. The Banarsi Paan, Chats and Chass shouldn't be missed!

Banaras Hindu University, founded in 1916 by Annie Basant and Madan Mohan Malviya, is India's first residential university.
*Do You Know? – In 528 BCE, Gautam Buddha gave his 1st sermon  "The Setting in Motion of the Wheel of Dharma", at Sarnath near Varanasi.
Ayodhya

The Janmabhoomi of the beloved king, Shree Ram, Ayodhya, also known as Saketa, is another oldest city of Uttar Pradesh. It was the capital of Kosala Mahajanapadha and also the birthplace of four of Jain Tirthankaras. Shree Ram Janmabhoomi Temple, a divine centre of Sanatan Dharma, is still under construction.
Other famous places are Sarayu Ghat, Hanuman Garhi, Kanak Bhawan, Nageshwarnath Temple, Gulab Bari, Treta ka Thakur, and Sita ki Rasoi.
In Nov 2021, Ayodhya created a record by lighting up 9 lakh diyas at the Sarayu's bank on the awe of Diwali.
Mathura/Vrindavan

The twin cities of Mathura and Vrindavan are the holy cities which are Shree Krishna's abodes. Mathura, the Janmabhoomi of Shree Krishna, is adorned with beautiful temples and yummy street food. Shree Krishna Janmabhoomi Temple, Dwarkadheesh Temple,  Birla Mandir, Radha Kund and Govardhan Hill attracts more tourists.
Vrindavan, Shree Krishna's childhood abode,is where he spent most of his childhood. The banks of Yamuna Ghat, Nidhivan, Nandgaon, Barsana speaks about the leelas of their beloved Shree Krishna and Shree Radharani Ji. Banke Bihari Temple, Prem Mandir, Govind Devji Temple, ISKCON Temple, and Radha Raman Temple allures more Kanha devotees. 
Visiting these cities during Holi is a must! 
Do You Know? – Shree Krishna and Shree Radha Rani Ji along with other Gopiyans still visit Nidhivan and perform Ras Leela? But, no person or animal is allowed to enter Nidhivan at that time.
See Also

Agra – Fatehpur Sikri

Agra, The City of Taj Mahal, was the capital city of Delhi Sultanate and the Mughal empire till Shah Jahan was the ruler. Taj Mahal is the UNESCO Heritage Site and most visited tourist site.
Fatehpur Sikri, The City of Victory, was built in 1571 by Mughal Emperor Akbar. This fort includes Diwan-i-Khaas, Diwan-i-Aam, Panch Mahal, Jama Masjid, Tomb of Salim Chisti, Buland Darwaza and many more monuments. It was later abandoned in 1585.
Did You Know: Fatehpur Sikri was known as Vijaypur Sikri and was built after destroying the entire Hindu – Jain city by Akbar?
Praygraj

Prayagraj lies near the Triveni Sangam of the rivers Ganga, Yamuna and Sarasvati. It is one of the four places where Kumbha Mela takes place. Earlier known as Allahabad, the city houses Hanuman Mandir, Magh Mela, Chandrashekhar Azad Park, All Saints Cathedral, New Yamuna Bridge, Allahabad University.
Jhansi

Jhansi was a part of the Chandela Dynasty and was later given by Maharaja Chattrasal to Peshwa Baji Rao I in 1729. The Jhansi Fort, built by   Raja Bir Singh Deo of Orchha State, talks about the valour of Rani Laxmi Bai, also known as Jhansi ki Rani. 
Meerut

Another ancient city ofthe state is Meerut. It is a hub of education and production of sports accessories. It is in this town where India Mutiny 1857 took place. Baba Augharnath Temple is also known as Kali Paltan Mandir because the freedom fighters of 1857 mutiny had taken oath here to free India from the British. 
Puranic Fact:  In Ramayana, Meerut is mentioned as Mayarashtra, the capital of Mayasura's kingdom, the father of Ravana's wife Mandodari.
Hastinapur, another oldest city mentioned in Mahabharatha, is near Meerut.
Kushinagar

Kushinagar, where  Gautam Buddha attained Mahaparinirvana, was known as Kusavati/ Kushinara which was the capital of Mallas Mahajanapada. Many stupas built in the town are visited by the tourists 
Puranic Fact: As per the Ramayana, Kushinagar, Capital of Kosala Kingdom, was built by Raja Kush, son of Shree Ram
The state is well connected by road, rail and air. Its two international airports are in Lucknow – Chaudhary Charan Singh International Airport, and Lal Bahadur Shastri International Airport in Varanasi.
I hope this article will help you when you visit Uttar Pradesh.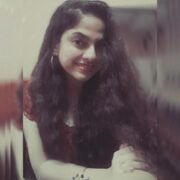 UshaKiran
A Krishnai, A Cook, And An Introvert Whose Love For Writing Know No Bounds... Words are her friends that express her thoughts well.