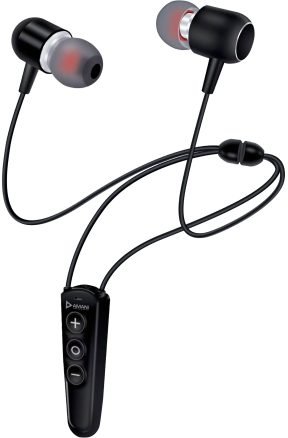 AMANI, a mobile accessories brand known for delivering quality products across India, recently introduced AMANI ASP-BT-6310 Bluetooth earphones. It is designed to provide good quality sound and is comfortable to fit in the ear. Equipped with the latest Bluetooth version, the earphone has a wide compatibility feature. It operates within 10 meters when connected to a device. AMANI ASP-BT-6310 Bluetooth earphone provides 6 hours of battery playtime.
AMANI ASP-BT-6310 delivers crystal clear sound in an ultra-compact design for enhanced efficiency. It features an optimized Bluetooth chipset that enables a faster transmission and a more stable connection during daily activities like exercising, working, or traveling. It comes with a stunning technology of noise-isolation, noise-canceling mic.
With just 2 hours of charging, users can enjoy high-quality power sound for more than 6 hrs of continuous playing.