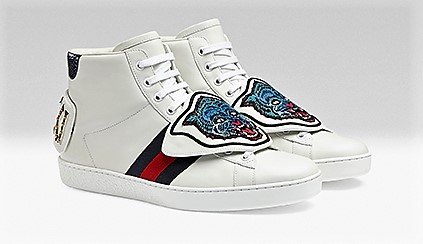 Style is one of those things you are just born with.
Or is it?
Sure, from the outside, the principles of what constitutes good style might seem mysterious, but it really boils down to a few basics. Once you know which pieces work depending on the situation and which ones need to be covered no matter what, building a wardrobe becomes easy.
Here are some of these essentials that should be part of every man's wardrobe.
A Light Bomber Jacket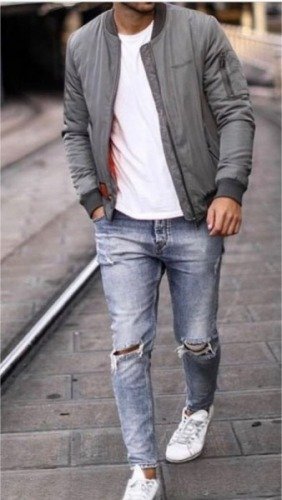 While bombers are having a huge comeback right now, they really never left, and a nice bomber jacket can work with almost anything. Just buy one in a light material; it'll be light enough to be worn during the cold summer nights with a t-shirt under, or you can throw it over something cozy in the winter. You could even wear them under a topcoat if you want.
If you're looking for something more high-end, stores like ssense.com have a wide selection of great designer bomber jackets. They also have a collection of top coats and jackets from designers like Balenciaga, Rick Owens and Moncler, to name just a few.
A Nice Blazer

A blazer can be a life saver in a ton of situations. A nice wool blazer can work in corporate settings, formal events, and pairs very nicely with a stylish leather briefcase. They can be dressy enough to go to a nice restaurant, or be dressed down with a v neck for drinks after work. If you're going to go for one color, go for a blue one. It is by far the most versatile. Adding a herringbone or tweed grey one and one with a check or houndstooth pattern would make your collection complete.
Dark Wash Jeans
Dark wash jeans are another one of those things that can work with almost anything. You can wear dark denim for pretty much any occasion outside formal settings. And they work well with the other two items we mentioned. A dark pair of jeans, a white t-shirt, and a gray waistcoat is perfectly suitable for a night out in Bucharest.
But when picking jeans, there are a few factors that you have to consider. The most important factors are the fit and style. If you want something as versatile as possible, go for a straight or slim cut jean depending on your body type. And when considering fit, you should at least be able to pinch between 1 and 1.5 inches of fabric on both sides of your thighs. Also, make sure that they are not too short or long and make sure that they fit without a belt.
Various Crew Neck Shirts
Corporate culture changed a lot since the 90's, and suits are becoming less and less common every year. This means that these could actually be the most used items in your closet. Crew neck shirts will work great with a nice blazer in most settings. But make sure that you don't skimp on quality and buy a few essential colors like blue, black, white and grey.
White Oxford Shirt
This will be important if you ever have to go to something formal at the last minute, or for job interviews for instance. But make sure that it is quality and tailored if possible. Getting a tailored look isn't as expensive as you'd think. You can go to any department store and have the adjustments made later by a tailor. A nice tailored white oxford shirt will look great enough to be worn on its own or with a blazer.
A Notch Lapel Single Breasted Suit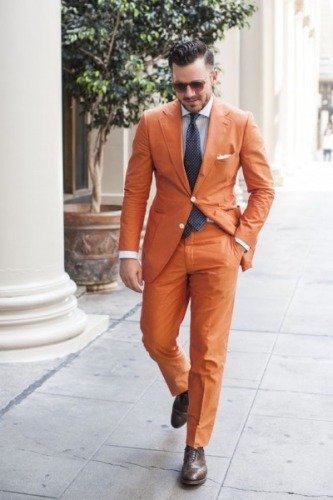 You just never know when you'll need a suit, and if you're going to own one, you better go with a slim fit single breasted lapel suit. Go for one in navy or grey for more versatility. These two colors with work well with almost any color combination. And the sleek silhouette makes it perfect for both formal events or the workplace.
Nice Black Shoes
You also need some nice, smart dress shoes to go with that brand-new suit. While black shoes are often associated with work or formal events, you can still find some with enough style to be worn casually. Go with something classic with a slightly chunkier sole and some personality up top and you'll be good to go.
Nice Pair of Sneakers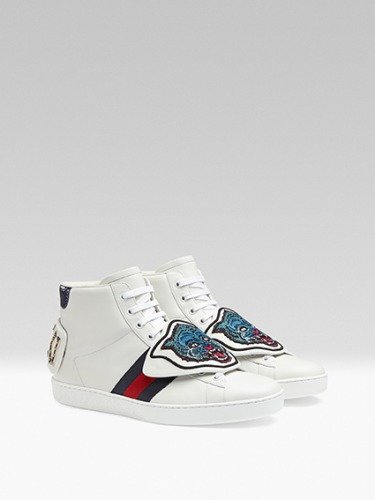 When it comes to sneakers, less is definitely more. You want something that's discreet with an understated silhouette. Leave the space boots alone and go with something more classic like a Puma suede or a pair of a New Balance 574s. White sneakers are also a must if you're going to go to plenty of summer events. You could throw a pair of no-show socks in there for a real cabana look.
You see? Building a basic wardrobe wasn't so bad after all. With these few essentials, you'll be able to build your wardrobe on a solid foundation and slowly learn what works for you.