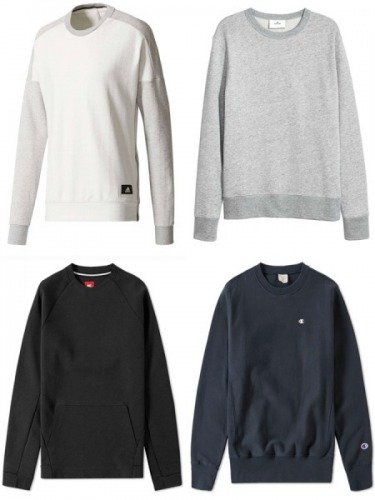 Did you know that most of the famous men's wear fashion has originated from sports?
Believe it or not, way before high-end sweats and technical sneakers made their presence felt on the ramp during fashion week(s), a lot of sportsmen had already donned and slayed them in their wardrobe.
To make you believe the fact, here are four of the coolest wardrobe staples that have come from sport.
Sport: Football
Product Gum Sole Sneakers



These sexy, traction-packed legends, came into existence in or about 1917,  but failed to take-off immediately.
Football Casuals, as referred to then, brought home models that weren't available in the UK at the time such as the Adidas Athen and sneakerheads have gone made for the contrast sole ever since with designs like the Samba, Gazelle and Reebok Workout.
Sport: Baseball
Product: Baseball Cap



Though these were never considered to be a fashion statement out rightly during their early days, however, since coming back with a little more grace, baseball caps have become an indispensable part of today's man's wardrobe.
Be it sporty cotton, or modern Melton wool, it looks classy with a classic half-sleeve sweater and never fails to impress.
Sport: Polo
Product: Oxford Shirt


Every man's favorite. And hated by none!

No wonder it comes from the sport of Kings.
Though Scotland's greatest sartorial invention may no longer come with detachable collars and cuffs, it's no less versatile. They can go with a blazer, look hip without a tie, can match with rolled-up jeans, play well with chinos… basically, everything that you can think of.
American Football
Sweatshirt
A stalwart of today's and yesteryears wardrobe, the loopback-cotton pullover has its origins in American football. It was brought to trend by Benjamin Russell Jr and accepted by masses instantly.
Under a coat, over a jean or worn casually- they serve all your purposes.
PS: Click on respective images if you want to buy these products.

Sandeep Verma
One of my friends once said, I am in love with words and a zoned out poser... well, I will keep it the way it has been said! Besides that you can call me a compulsive poet, wanna-be painter and an amateur photographer