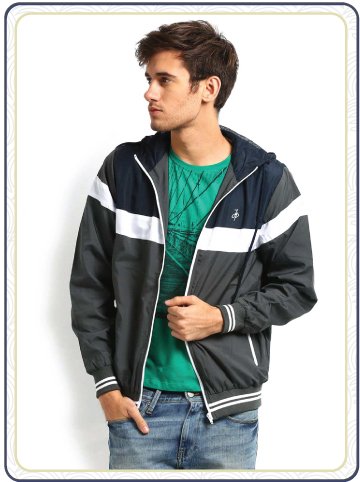 Here are men's trends that find roots in another age but have made quite a comeback.
Old is gold? Sometimes, yes! Here are some trends that may have originated a long time ago but haven't lost their classic appeal one bit. Infuse some of their magic into your wardrobe.

TORTOISE SHELL FRAMES



From sunglasses to spectacles, the brown and black material looks fabulous no matter how it is used. Traditionally made from Hawksbill turtle shells, which are now endangered (so a big no-no!), these are now made of synthetic alternatives but look just as classy and uber-stylish.
ARGYLE PATTERN



Inspired by the tartan from the Scottish clan, this two-dimensional pattern is a classic. Always appropriate for a man to wear, incorporate it into your wardrobe in the form of socks, sweaters, wool caps and scarves.
LONG HAIR ON GUYS



If we have learned one thing from Jared Leto that long hair can never go out of style! Go ahead and grow your hair! But of course, it needs to be maintained and you can't walk around looking unkempt and shabby. Remember the idea is to look charming, not homeless.
TRACK JACKETS



You don't have to go all out and wear a matching tracksuit, but track jackets have always been a casual favourite. Perfect for the movies or when you are headed out for a casual stroll on a windy evening, make space for at least one in your wardrobe.
ACID WASH DENIM



'90s gave us some trends to love and acid-wash denim is one of them. Whether fully acid washed or subtly so, this trend is edgy and among the hippest when it comes to casual wear. Jeans or jackets, it's acid all the way.
FEDORAS



These famous hats have always been high in attitude and style. We think every man should own at least one fedora. Great for sunny brunches and perfect for the beach, this is one hat you should miss out on.

Sandeep Verma
One of my friends once said, I am in love with words and a zoned out poser... well, I will keep it the way it has been said! Besides that you can call me a compulsive poet, wanna-be painter and an amateur photographer