Braces have not gone out of style, since they were invented over three hundred years ago. However, their importance in our lives has changed. Men who wear suspenders are mostly associated with being high and mighty or too rich, but let us get you in on a secret – most of them do not actually know – how to style suspenders.
Suspenders were not always in the creamy layer of fashion. There was a time when they were supposed to be more functional than belt.
However, since now we have the good luck to be fashionable with the ability to keep our pants up, why not think more about looking dapper, and for that you need to know how to style suspenders!
Also Read: Men's Style: How To Wear Linen Suits
The Wall Street man
One of the most popular methods of showing off your suspenders is wearing them over your suits' trousers. The sleek cut of the corporate look only gets enhanced with a pair of nice, tight black suspenders. Make sure the suspenders are not too thin or too colourful. You don't want to be a self-proclaimed clown.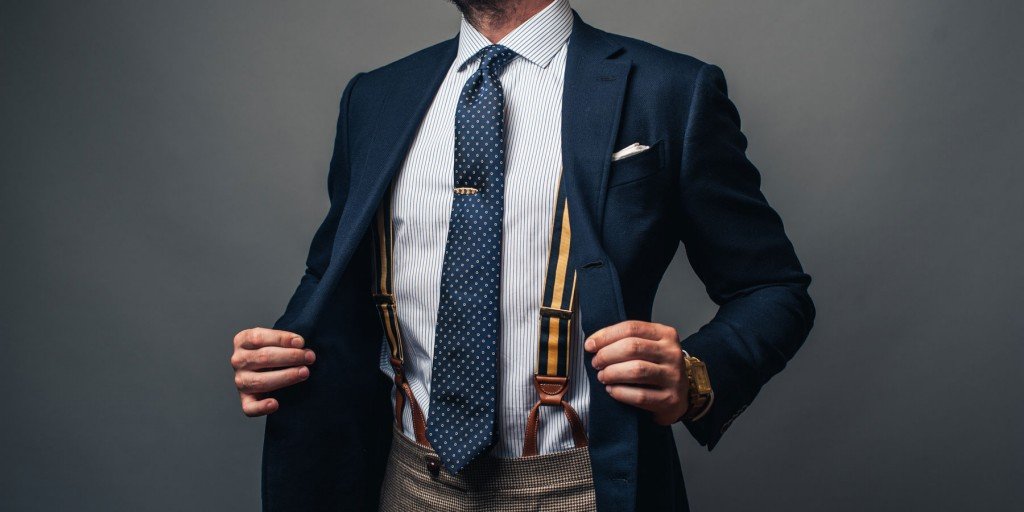 Single solid colours can do the trick, so make sure they compliment your shirt. There is no need to try and make them too prominent with patterns and sizes. Keep them discreet and classy.
Casual Look
The casual approach to wearing suspenders is not so casual after all. You have to take care of the fact that you don't look like a twelve-year old boy, when you start wearing casual suspenders. There is a lot of experimentation that you can do with suspenders – thick or thin straps, bold colours or simply black. All depends on how you carry them off.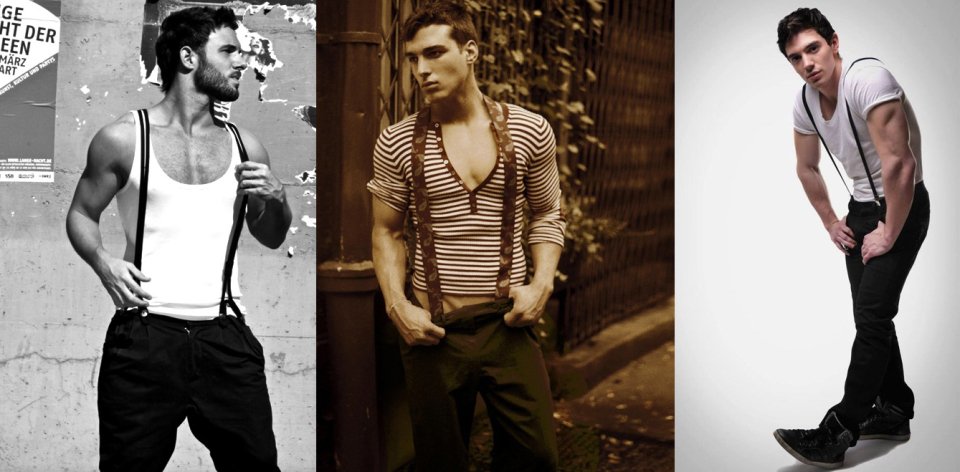 Do try to pair them with an open button casual shirt. If you are bold enough and have the physique to pull it off, you can pair the suspenders with a round neck t-shirt.
The geek look
Taking theme wear up a notch, you can go for the geek look, complete with a pair of big geek spectacles, checkered shirt, buttoned collar, bow tie and a pair of suspenders. You think you have the guts to stand out of the crowd, we have the solution.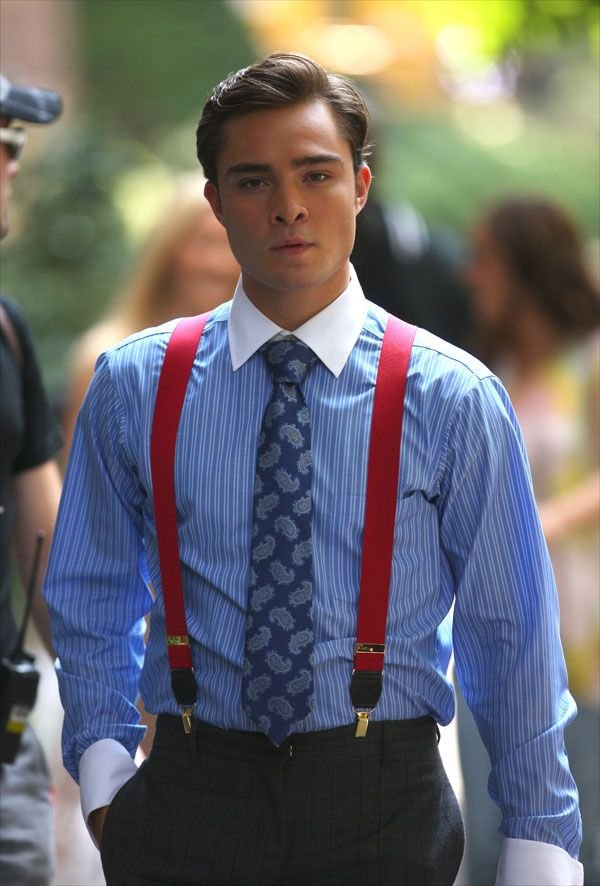 See Also

There are not many who can actually look sexy in the geek, so do try to put on the ensemble in front of your close ones, before stepping out to take the scrutiny from strangers.
Old School
When you think of suspenders you do think of the 50s. What is the harm in a little flashback in your dressing sense? We say embrace the olden days and make a statement of your own. Genuine leather braces of one inch breadth with a vintage feel can do the trick. Try them out with different hats; best one being the fedora on the head with slight tilt.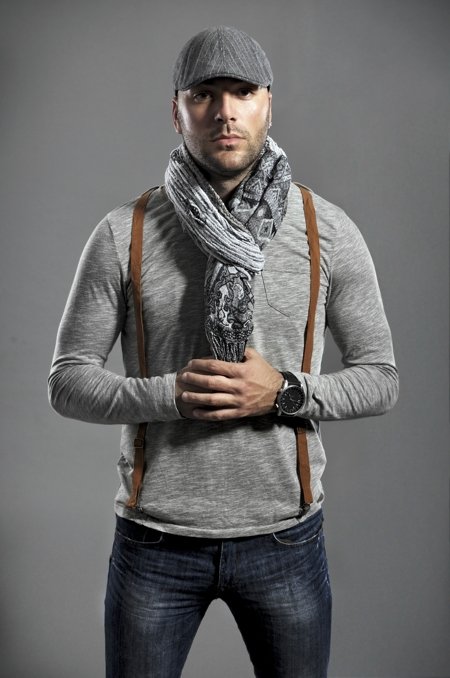 Pair the suspenders with a pair of high waist open trousers, or jeans, maybe throw in a waistcoat and you're good to go.
Punk Style Suspenders
Suspenders have been a popular part of the punk community for a long time now and without a doubt there is a style that goes with being punk. If you are young at heart, you can definitely pull off this look.
All you need is thin leather suspenders, skinny jeans or tattered straight cut jeans and a worn out t-shirt.  You don't have to be a total punk fanatic and go all the way with gelled hair and kohled eyes, tone it down with khaki pants and keep the suspenders hanging from the trousers.
If you don't have a few heads turn for you on the street you can always give us a feed back! Now that you have your pants fashionably under control, you can go out on the streets and flaunt a style statement of your own!