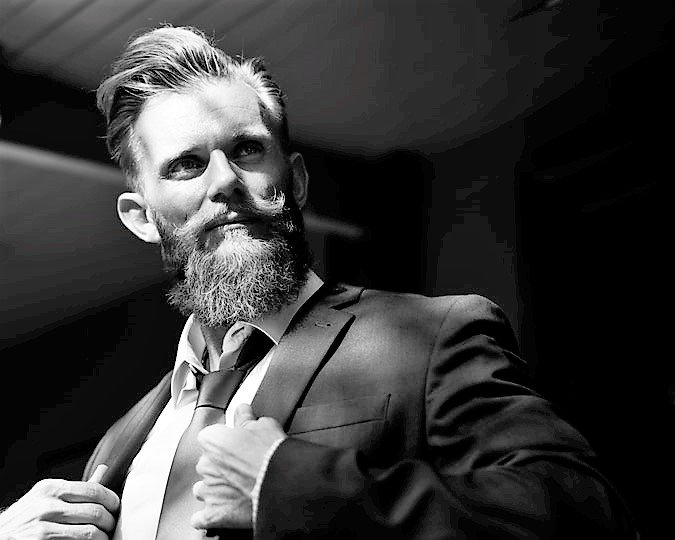 Black may just be everyone's favourite colour when it comes to clothing. Everyone has those days when they look through their closet and all they find is black, grey and tints of everything in between. Many fashionistas suggest adding a bit of colour to your attire, though black will always remain an essential part of the ensemble.
Black is that primary colour, which would make you slim and sleek as soon as it envelopes your body. No matter what your physique, a black shirt will do wonders like no other.
The colour itself exhumes power, potential and is quite an intimidating hue without being too obnoxious. Psychologically speaking, no one would want to throw a blow at you with that colour on your side.
So, are you a man's man? Is it in you to show your prowess through your clothing? Take a look at what may suit you when you want others to admire your spunk and style.
Batman style
The dark and brooding look of an all-black ensemble is quite dangerous to pull-off, but stylish nevertheless! There cannot be too much black when it comes to an ebony attire.

What to wear:
The crisp black shirt – The biggest strength of a black shirt is the sleekness and the ability to be worn with any colour in any environment. You can go casual with one open button and skinny jeans, go pubbing in lighter shaded jeans and the obvious formal in a smart grey jacket over it.
The black tee – This is one addition to the wardrobe that is quite an essential, the black or grey t-shirt that can be worn with a leather biker jacket for a cool suave look, or a pair of jersey shorts and canvas shoes for a summer casual look. They are dynamic with various prints that go very well with skinny jeans – of navy, black or even grey colour.
Black trousers – The skinny black jeans have clung on for years as a trend and don't seem to fade away anytime soon. Judgments aside, skinny jeans make for a good casual look. If you have a slender body and broad shoulders, a pair of skinnys with a jacket and a t-shirt will make for a quick yet effective combo.
Grease style
Anyone who has seen the musical Grease would know the charms of John Travolta were not just in his smooth talks and walks. It was the hair, the leather jacket, the cheeky smile and, most of all, the combination of black and white.
What to wear :
The black jacket – It's not just limited to leather now. In the 2000s you can choose from tweed, wool, leather, linen, etc, in the colour black for layering. Do keep in mind this jacket is casual so try going for a sport jacket, bomber or biker and even a safari jacket for this look.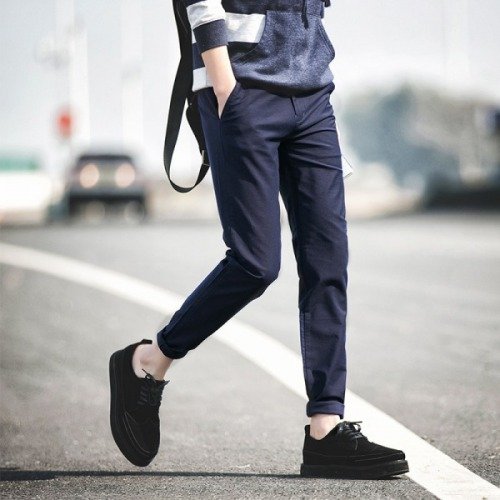 The jeans – Black jeans can be skinny or slim fit. Even straight cuts are making a comeback this season. Try not to put on too many accessories in this look. Simpler the better.
The shoes – All black is not advisable here. Since you can take the liberty to spruce up your look, try wearing sneakers or lace-ups with hints of colour in the out sole, throat line or toe cap.
Bond style
Many a time, you may have seen, Mr Bond in a grey or black suit. The best way to wear black is in a suit. Classic and without much hassle.
What to wear :
The suit – The best way to pull off a suit is with a pair of cuff-links, a good-looking tie (may be coloured or black) and a crisp white shirt. Take a look into suits' article for more information.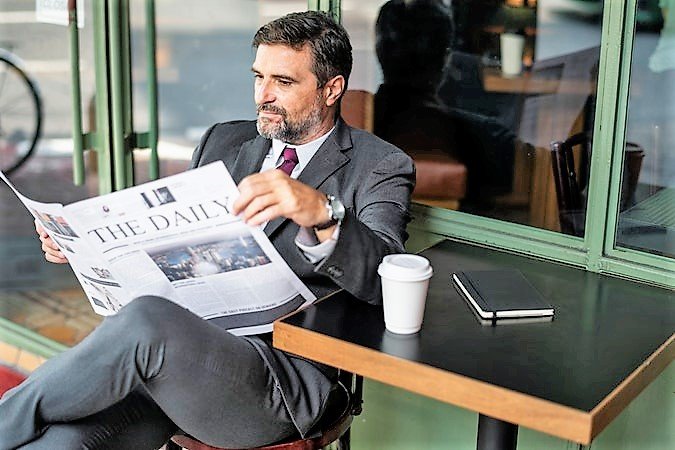 The shoes – Black patent oxfords are the best bet for this ensemble. Try not to go for colours below the belt.
The accessories – As mentioned above, the suit will be best adorned with cuff-links, tie-pins or even pocket squares. Make sure they are complementary to your tie and shade of suit. Do take a look into Dapper Squares for more information.
Black has the most potential to be flexible with other colours. However, wearing all over black and shades of grey can be quite tricky. Though once pulled off, it can create one hell of a look. The very best style is timeless, thus simple. Try not to over-calculate your attire and walk out the door with the only unbeatable colour on the colour wheel.

Sandeep Verma
One of my friends once said, I am in love with words and a zoned out poser... well, I will keep it the way it has been said! Besides that you can call me a compulsive poet, wanna-be painter and an amateur photographer