A jungle safari will offer you the opportunity to sight wild animals in a natural habitat. It is important to ensure your safety and enjoyment during the expedition. Explore the forests which are teeming in wildlife. The safari destinations in the world are rich in natural diversity. You can enjoy private tailor-made vacations which are organised for your family or for a group of friends. Stay in the wilderness lodges and enjoy the spectacular beauty of nature. You can opt for safari tours which are affordable and a full value for money.

Important travel tips
Before you go for a jungle safari you must get your timing right. Plan your trip during those months when the jungle is brimming with life. This primer includes travel trips which are essential for a jungle safari.
– As most lodges offer laundry service you can pack light. For a safari you need to carry t-shirts, convertible cargo pants, fleece jacket and water proof pants. Select clothes which can fold into your pouch easily. Olive green, brown and khaki are the best colours which you can wear during a jungle safari. Bright colours may frighten animals away.
– Packing essential items is very important. You must carry a camera and binoculars for wildlife sighting. Carry an extra pair of batteries for your camera. You must be equipped to travel in the sun. Carry a sunscreen lotion, sunshades, dark glasses and a wide brimmed hat. It is important to bring along essential medication. If you are allergic to dust and animal fur you must carry medicines and an antiseptic cream. During your stay in the jungle, you may need a mosquito repellent. Do not carry a radio or a musical item.
– To protect your skin from plant allergies, you must dress in layered clothing. You must avoid deodorants and perfumes which can act as irritants to the animals. Avoid wearing trinkets and jewelleries which are flashy.
– You must follow instructions of the naturalist who accompanies you to a jungle safari. Do not speak loudly and refrain from using a mobile phone. You should not drink or smoke in the forest. Do not leave combustibles in the car. You must not offer eatables to birds and animals.
– Maintain silence during the safari and drive cautiously. You must maintain a safe distance from the animals. You can enhance your safari experience by hiring a good guide. Hiring a guide will enhance your travel experience. They can guide you to prime locations and catch sight of rich fauna.
– If you are apparent you must carry books and toys along to keep your kid engaged. A migration safari can be a great experience for kids. You can teach them about wildlife and environment. Introduce them to the rich biodiversity and watch them marvel at the colourful flora and fauna.
See Also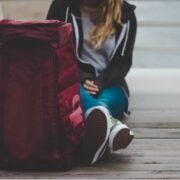 – Book your stay well in advance at the Tadoba hotels. A stay in an eco-lodge can be a unique experience.
You must follow the park timings and teasing animals is forbidden. You must carry sufficient water when you start out for a jungle safari. As you drive through the forest allow the animals to cross first. Carry strong shoes which can protect your feet as you walk through the trails.
It is recommended that you carry a good pair of binoculars which is water proof. You must keep all essential drugs with you because in all likelihood you not find a chemist nearby. Pack your bags light and a jungle experience will be a memorable one. Keep in the mind the duration of the trip when you pack your luggage.
Author Bio
Simon Gates will be visiting India next month for a jungle safari in Tadoba Andhari Reserve. He booked his stay at one of the best Tadoba hotels and is looking forward to a wonderful expedition.