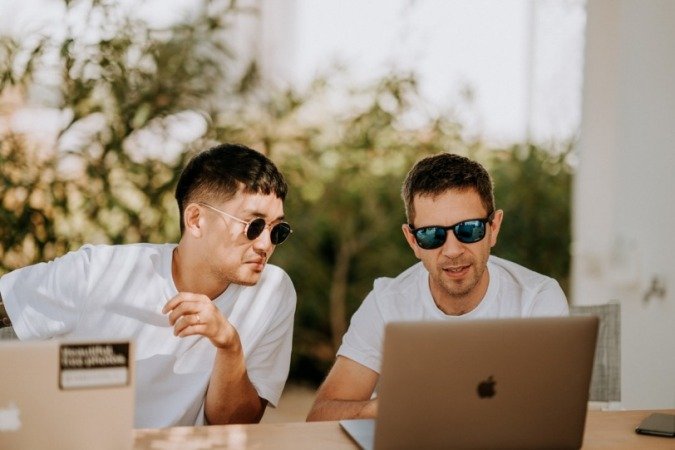 Peter Minkoff
Peter is a men's grooming & fashion writer at High…
Starting a startup is never easy, especially if you've never done this before, so getting in touch with people with more experience and skills is always welcomed.
These are the people who can share their knowledge and insights with you, helping you overcome difficulties and realize all your potentials. Also, they can show you what kind of advertising campaign you should try and how you can attract a higher number of buyers.
This is something you have to pay close attention to if you wish to conquer the market and be better than your competition, so here are a few marketing strategies you might want to try out as soon as possible.
Use the power of video
People respond to visual messages the best, which is why advertising in magazines and on the Internet makes the sense in today's business world, but what most business owners fail to understand is that the power of visual includes videos as well. Sharing pictures on your social media is quite all right, but consider going the extra step and using videos too.
First, you need to learn a few things about the most popular video formats and discover what sort of options are available to you. After you've understood what you need to do, you can start developing your own video content and sharing it with as many people as possible. If you manage to do that properly, you'll attract more viewers than you've hoped.
Be versatile and professional

Most new business owners don't like exploring lots of different options for connecting to people, believing that the one they're using at the moment is enough. This is particularly true for CEOs who are more focused on what their company is doing than how they're handling their business.
The world of marketing is rich and versatile, and anyone can find their own angle. You need to explore different marketing strategies in order to be the best businessman you can be, and these include anything from being persistent when negotiating to find a way to coordinate different teams in your company. You can see that there's more to running a business than marketing, and you need to cover all the bases.
Back to roots
As mentioned before, advertising your company online is just fine, but it's still not enough. If your desired audience consists of older people who aren't that tech-savvy, you won't achieve as much as you'd hoped for. That's why you have to explore other options and even go back in time to find out what used to be most effective in the world of marketing several decades ago.
This is exactly why business owners in Australia should spread their message in magazines and newspapers. Knowing that a number of people still trust what they see in media more than anything else, they should explore options for this sort of advertising in Sunshine Coast and actually manage to attract a huge number of people. So, give this a try as well, and you might be surprised.
Use social media
See Also


If you're one of those business owners who prefer posting great content on social media more than anything else, you're in luck – this is probably the most effective way to run your company in the 21st century. More and more people turn to social media platforms for content and consider this to be the most reliable source of information out there, and these are precisely the people you should target.
Understanding the philosophy of social media marketing is easy, especially when it comes to marketing on Facebook, so there's no excuse for ignoring it anymore. Social media might help you find the right audience for your service or product, as well as communicate with these people more easily. That way, you'll come across as friendly yet professional, and that's precisely the angle you need.
Think about your technology
Tech startups are all about new technology, and this is something you mustn't forget. No matter what sort of marketing strategy you opt for, you have to pay attention to your products as well.
Always improving your prototypes, being willing to experiment, outsourcing your staff and using the feedback constructively are just some of the ways for your startup to blossom. Pay attention to details and don't be afraid to try out new things, and you'll be up and running in no time at all.
Running a tech startup isn't the easiest thing in the world, but it's definitely not the hardest either. All you need are a few basic ideas and marketing strategies that will help you define the message you're trying to convey and find your target audience. After you do that, it's all about keeping in touch with your users and giving them fresh content as often as possible.

Peter Minkoff
Peter is a men's grooming & fashion writer at High Street Gent magazine from UK. Beside writing he worked as a menswear fashion stylist for many fashion events around UK & AU. Follow Peter on Twitter for more tips.