The man in you refrains from wearing those bright pops and bursts of colours but your emotional side wants to attack those bright pair of shoes and flaunt them like your girl does. Well… that is the way to go as the modern girl expresses it as cool, right!
Winter might not sound as the correct time to wear those neon loafers but in reality this is the time to show off your style keeping in sync with those warm blues, blacks and greys. It never hurts to be little quirky to impress as that works best no matter what occasion.
So get ready to add on those colours or reinvent your summer accessories for a bright winter.
Cool colour guide for hot looks this winter!
Monday
To adhere to your work ethics and still be cool might seem a little difficult. Planning through your wardrobe is mandatory to avoid ending up looking like you have entered a party.

Add little dose of bright colour with a tie or wear a bright blue cardigan under your grey suit for great impression and to keep you warm and formal at the same time. Remember to wear only one bright colour and avoid neon as this will only disturb those around in your office.
Tuesday
Enter the boardroom in a neon tie or pair of socks teamed with a black blazer or suit. Neon not only will help you look stylish but also showcase your confident and intelligent personality.

Moreover, it will dip the hot temperature in the boardroom and help you get noticed. Make sure you keep rest of your outfit very basic and neutral to avoid hurting the eye and making a daring statement.
Wednesday

Enliven your trousers and shirt with a bright watch. Neon is a no-no as it will seem like a complete mismatch.
Choose colours like bright green or red instead to stay in the formal arena. You can add one more matching element with a tie. The key here is to appear stylish and unusual from the rest of the bunch of men so do it with trick to make those men feel envious around you.
See Also

Thursday
TGIAF! So most of you are dreaming about a weekend full of cocktails or imagining that relaxing chair by a pool side with your babe. Match your clothes to your thoughts and wear a bright shirt with black trousers.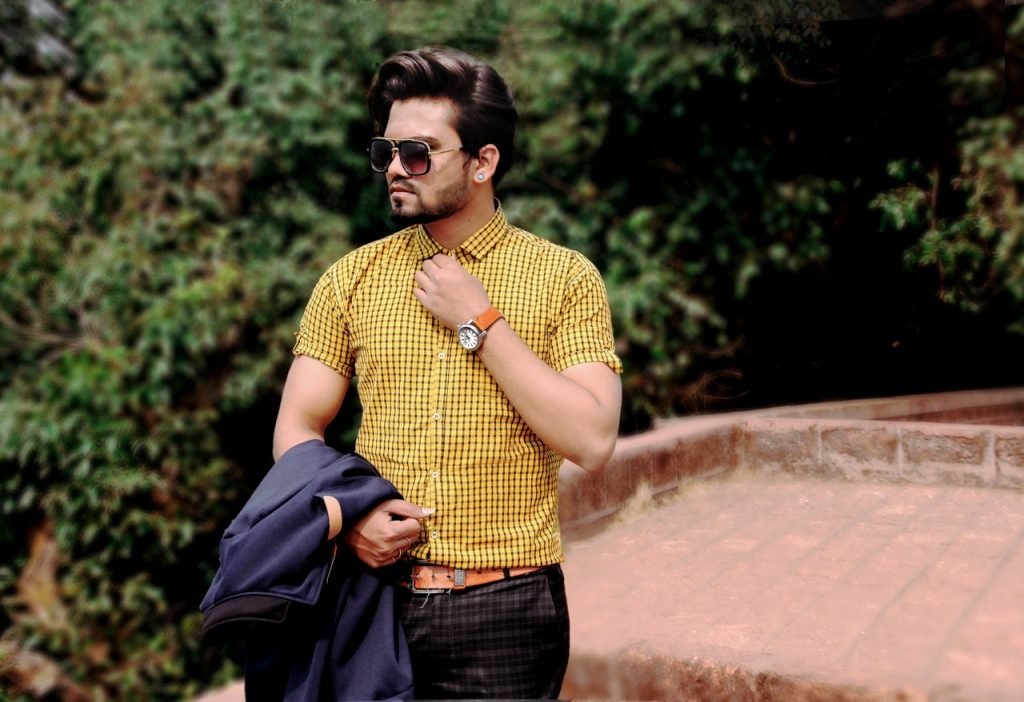 Go for colours like light yellow and contrast with white or black cufflinks. Wear a dark colour sweater over your shirt for peek-a-boo. Surely everyone will begin to feel the weekend mood even if they have tens of reports to submit the other day.
Friday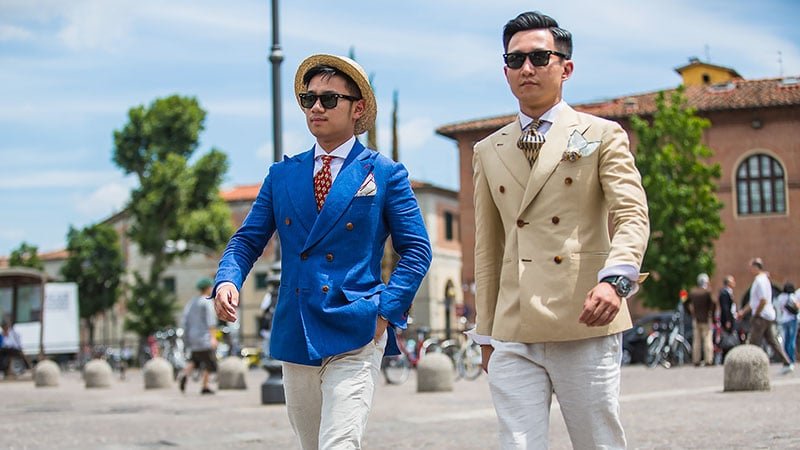 Finally… TGIF! You want to look like the Rockstar of the world and get out of your workplace ASAP to hit the dance floor. Dress in such a way that demands very little change for the evening. Throw on a blazer in black or brown over a pair of blue denim and white shirt and add a pop of brightness with a scarf. Carry a pair of shoes that match the scarf for night out.
Saturday
Everything is so laidback and you just want to relax. The last thing on your mind is dressing up. Bring out that mood with an oversized sweater in bright red or neon over your pair of cargo pants or denim and loafers. Wear a handcuff for a finishing touch.


Sunday
Whether you are heading for a Sunday brunch or a get together with friends or family go for an uber chic look with denim, crisp shirt and jacket and neon boots. Let your feet do the talking and a little more if you wish to with a neon wallet.