Home » Exclusive Chat With Che Kurrien And Vijendra Bhardwaj
Exclusive Chat With Che Kurrien And Vijendra Bhardwaj


GQ; the bible of mens fashion and lifestyle, is out with its June issue once again with an extensive list of 50 Best Dressed Men Of India, which has now become a pioneer piece, something that most of us look forward to and draw inspiration from.
This issue has got rough, yet handsome Saif Ali Khan on its cover and the best dressed men of India list has got names such as Shikhar Dhawan, Purab Kholi, Virat Kohli, Fali Nariman, Rahul Khanna, Amitabh Bachhan, Ranveer Singh, Rahul Bose and Randeep Hooda to name a few!
We got a chance to talk exclusively with the Editor- Che Kurrien and Fashion Director; Vijendra Bhardwaj, who gave us an insight on how this list is made and also their take on the evolvement of mens fashion in India.


SAV: First of all congratulations for an amazing and continuing success with GQ. You and your team must be very proud of it?
CHE: Thank you so much! We indeed are very proud of what we have and are achieving as a team at GQ and are keen to continue the good work and take it to a much greater success path.
SAV: Che, could you please take us through to the process of finalizing the name of the 50 men that you have chosen and also talk a bit about the current issue?
CHE: June issue is the kick-start of the season in many ways, with 50 best dressed men of India being the signature piece of this issue. We started this piece 5 years back and people called us crazy at that time. Many of them told us that we will not get 50 best dressed men in India, and shall trim the list to 25, but we stuck to the original idea and came out with 50 names. Ever since, I do believe that every passing year has been a revelation and more and more men are now coming out with their own style statement.
What helps us in bridging the content is that the whole concept of menswear and its growth direction in India is changing with rapid pace. It's very central to what we are trying to achieve in India.
On the other hand, you will also find other stories that are of significant importance to all the men of today's age. We also have a 16 page male grooming editorial which I think has a great scope for growth. People are looking for information and their whole attitude towards grooming has changed. This gives us the responsibility to provide the information that they seek and make life easier for them.
SAV: Vijendra, what role do you play as a fashion editor in contributing to the list? Are there any predefined criteria that one must be at sync with?
VIJENDRA: Well, while it may not appear so, putting this list together is quite a task. This list is a result of a lot of editorial research, GQ's constant touch and reader feedback analysis (GQ has a considerable number of patrons, followers, friends online, as well as off line), plus GQ's watchful eye.
GQ being a defining authority in menswear, globally, this list matters, and also acts as a sort of reflection of the mood of menswear; all these gentlemen being icons of the year – both aspirational and cultural — who through their clothes and personalities make sure that the men's fashion scenario, as well as our visual world, doesn't become dull. These are GQ guys who embody our underlying style philosophy — "Look Sharp, Live Smart". As the Fashion Director of GQ, I along with the editor Mr Che Kurrien, and the GQ team, maintain a keen eye through the year to note the men who possess distinctive sense of style. The final list is an exciting mix of dapper men from various fields — business, film, fashion, design, arts, sports — both time-tested as well as fresh-on-the-block in terms of style.


SAV: Che, continuing the same questions… do you keep a track on their style quotient throughout the year? How does this actually work?
CHE: We don't keep a track of 50 people, we just keep a track! People attending our and other events (they do make some extra effort to attend GQ's events though). We see them at corporate events,,,, premiers… red carpet events… we are always in contact with them one way or other. They have public profile, however, not all are celebs… some are known, some are unknown… but the message is you don't have to be a celeb to be stylish… it's more towards encouraging regular people who are stylish and dress up well!
SAV: You have chosen names from all paths of the professions. Any specific reason to it or is it just a flow?
CHE: It's a flow. Life has to be balanced and it is a reflection in terms of style and not profession. There is not a 'one way' to be best dressed. From chic to classic, cat walk to individual sense… it's all up to you. The question is whether you have it in you or not? Do you think about the details or not? We have someone like a Fali Nariman, a well-known lawyer, a man from a different era, but someone who knows how to dress up and actually pays attention to what he wears even for work. One must take pride in dressing-up for work.
Today is the era of individuals. You can't just be one of those guys wearing a suit or a white shirt black pant in the office that is so not cool. Ultimately you need people to pull the mainstream fashion… and take it forward.
SAV: Vijendra, coming back to the top 50 stylish men of India… what all elements have you played with in styling them? When styling a man, do you try to give 'a person' something that you think they can carry well, or you prefer them wearing the styles that they have been in at public forums- so as to be termed 'stylish'?
VIJENDRA: Well, the elements vary according to the muse. And it depends from person to person, from frame to frame. Sometimes, it's closer to who they are, and sometimes, it's closer to who they can be!
However, I mostly keep the wearer's individuality and personality in mind, and style them accordingly. So, for instance, this year's best dressed shoot — there's a inherently regal Saif in an Ivory suit, a gingham shirt and correspondent shoes; it's a look which, while being quite distinctive in a sea of suits, isn't that far-fetched considering his personality.
SAV: Che, let's forget for a moment that you are an editor and might not have one particular look as your favorite… but as a consumer you must! What is that one look that you like the most in this list and why?
CHE: It is hard to pick one you know.
SAV: That's why I asked for only one 
CHE: (Laughs) Everyone has got their own style… I like the look of Ankur Tewari, but on the other hand I also like Varun Dhawan's look, primarily because these young actors coming to cinemas now are so very well aware of their style and fashion quotient that it makes life easy for most of us. Yiu need young icons like these who can inspire the male population across the nation to dress up well and have a keen interest in maintaining their wardrobe.
SAV: But, isn't it because of the resources they have available with them? I mean, they know the designers and brands in and out from the very beginning.
CHE: I would agree to an extent. But if you are not from the industry then that can't be an excuse for not dressing well. Yes they have an advantage, but life is always unfair… we all have some sort of advantages and disadvantages. However… the list that is being made is not to highlight Bollywood or any other specific domain domain, for me it's all about presentation of style.
SAV: Vijendra, GQ has been known as a 'bible' for all the men across the globe when it comes to senitizing their wardrobe and maintaining it. What do you think draws GQ above other men's fashion magazine?
VIJENDRA: What sets GQ apart? I'd say in two words: Passion, and Sincerity.
GQ is a brand that's got a history — Gentlemen's Quarterly, as it was earlier. For over six decades of it being christened GQ, it has always had a strong commitment towards promoting excellence in the men's sphere — be it cars, technology, fashion and sundry aspects of men's universe and lifestyle.
The brand's authority in fashion is unparalleled globally — and that comes from its unwavering dedication to study, scrutinize, as well as spread the knowledge about the various aspects of men's style and the business of menswear in totality.
I mean, we very sincerely attend the main men's fashion shows — notably in London, Milan and Paris, interact closely with brands, forecasters and other creative people, see and re-see the collections, conduct numerous meetings to discuss and chart out the ideas and probable current and future directions of menswear, and consequently — churn out content — be it the comprehensive seasonal trend reports, products, viewpoints, stylized looks and tips on simplifying fashion for men so that they can use it effectively in their everyday lives — all of which helps to bridge the gap between the consumers and the creators.
See Also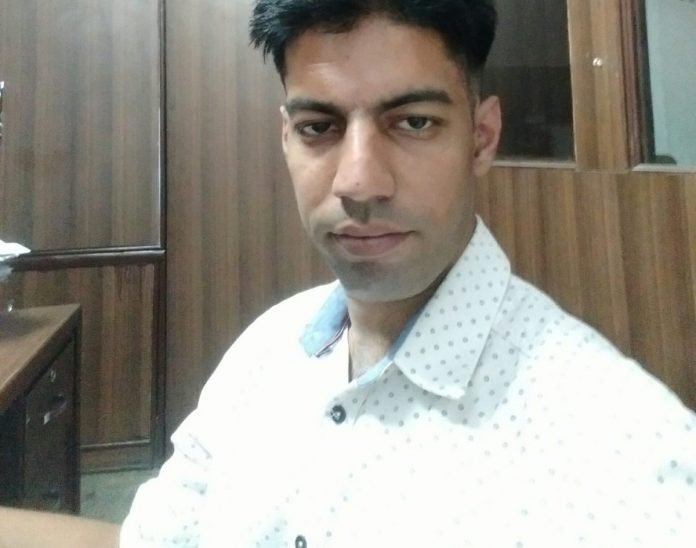 Home » Exclusive Chat With Che Kurrien And Vijendra Bhardwaj
Along the way, GQ also creates visual narratives, generates aspiration and introduces the readers to a world that is, and a world that can be.
SAV: And do you think that men who do not really have huge pockets to spend, are also getting there and there about in terms of upgrading their wardrobe and being their stylish best?
VIJENDRA: Definitely. I think the mood's been brewing for a while, and today, man are far savvier about design, aesthetics and attire. And it isn't just about expending a certain amount of cash. You'd be surprised that the awareness about fashion and brands is immense and on-the-rise in big cities, as well as remoter towns. The opening of international boutiques, rise of fashion and lifestyle television channels, blogs and sundry social media platforms, as well as the presence of GQ's continuous dossier on men's style are significant factors for this shift and excitement in the men's fashion sector.
Sharing an example with you — Last year, I received a wonderful letter and photograph from a guy in Patiala — who had put together a look for himself. He called it his 'GQ' look — inspired by one of our editorial shoots. It was his interpretation; he had done it his own way, perhaps crafted by his local tailor.
It was brilliant to see his enthusiasm and joy. It gave him a sense of accomplishment, and confidence. You could say that is the power of fashion and dressing well.
SAV: Che, have you ever received calls from influential people from the industry saying 'why this person and why not that?"
CHE: I have received calls from designers and other people who ask us why this person and why not so and so… but it has never been in confrontational manner. In the initial years of the list yes there were quite a few. but not anymore. People actually look forward to this list now as they realize what we are trying to do. Menswear, style and fashion… that's what it is and people have accepted it. You need people who are ambassadors for fashion and it doesn't have to be fashion designers only… we are trying to make fashion much more mainstream and am sure we are doing a very good job at it,
SAV: Last but not the least, and it's a question for both you gentlemen: "We would love to have some feedback from you on our portal www.stylerug.net as an advice which you think can help us get better."
VIJENDRA: Amidst the hectic developments and tight timing right now, have simply browsed through the portal. Haven't really had a time to study it careful. Will surely do that and revert.
At first look, it looks very comprehensive and loaded with exciting content — however, I feel a distinction between the advertising and content might be a good thing. Unless, of course, if that's a deliberate thing.
Right now, it seems like one overlaps the other — and it could be difficult to easily make out what's content, and what's an advert. Perhaps, a different font / presentation style for the content might help.
CHE: I think you could try to make an effort to differentiate between the advertorials and the editorials for better framing of the website. The content looks exciting and eye-catching but can have more followers when differentiated well!
Words: Sandeep Verma