Forget New York Fashion Week or any other red-carpet event that you might be following currently. Because if you are a digger for a well-tailored suit, then Wimbledon 2017 photo line is what you need to go through!
An iconic event in its own right, Wimbledon, has always seen the best of the A-listers serving up their intriguing wardrobe details that can make the heads turn around. And this season was no different either.
Here are few of them that I personally liked.
Get Your Materials Right
Seen on: Dominic Cooper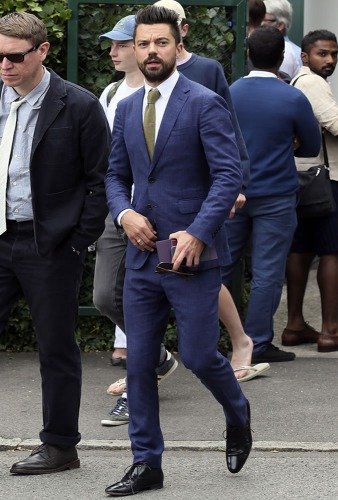 Summers and linens go hand-in-hand. Linen and linen blends will always save you from a sticky situation; and help your body breathe freely. In the picture above, Dominic Cooper is buttoned-up in a slim-fit suit, but what is to notice here is the material, which as I said earlier; is breathable.
Dress Up Separates With Accessories
Seen on: David Beckham


Contrasting blazer and trousers is more than an okay way to wear a suit during summers and was a total hit at Wimbledon 2017. Love what Beckham does? Well, then get your hands on a tie clip, lapel pin, pocket square and a nice watch. And you are set for the match!
Lighten Up
Seen on: Douglas Booth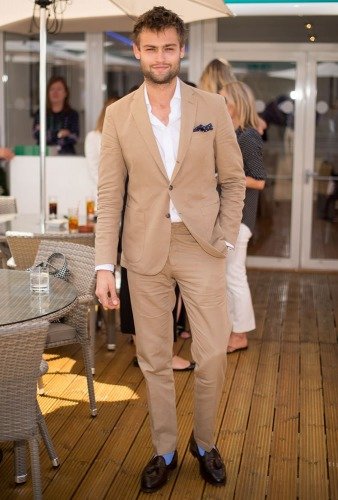 Black, dark blue(s) are clichés and things of the past. Plus they do not absorb the heat for you. A prominent face in international modeling scene, Douglas Booth rolled out the best of the lighter shade for his visit at Wimbledeon 2017. Opt for some earth tones like sand, stone or olive. Lighter blues and greys are great, too. And if you can pitch in casual patch pockets, that makes the whole deal even better.
Ditch The Socks
Seen on: Derek Blasberg


No, no, do not ditch them completely especially if you sweat heavy from your feet. Instead, hide them by wearing invisible socks that will keep you loafers fresh.
Going 'sockless', like American writer Derek Blasberg, can be the breeziest way to stay on-trend and letting your body feel good about it.

Sandeep Verma
One of my friends once said, I am in love with words and a zoned out poser... well, I will keep it the way it has been said! Besides that you can call me a compulsive poet, wanna-be painter and an amateur photographer