"It has been a well known fact since ages that children are normally attached to their mothers when compared to their fathers."
Errr… ok we have heard that before, haven't we?
Personally I think that doesn't come even clsoe to being uptight truth anymore, for, children love their father as much as they do to their mother now. The reason is simple (or so I think); that fathers of today are much more liberal in their thinking and give their children some authority in their own personal life, which has generated this change of tides in the last decade or so!
So, considering that most of us are now ready to show our love towards our fathers, we thought of making a list of products that will help you choose the best possible gift for him!
While some of the products listed are a little pricey, but worry not We have kept in mind the pocket concerns too in this piece and have tried to offer you as many variations as possible.
Classics from Emporio Armani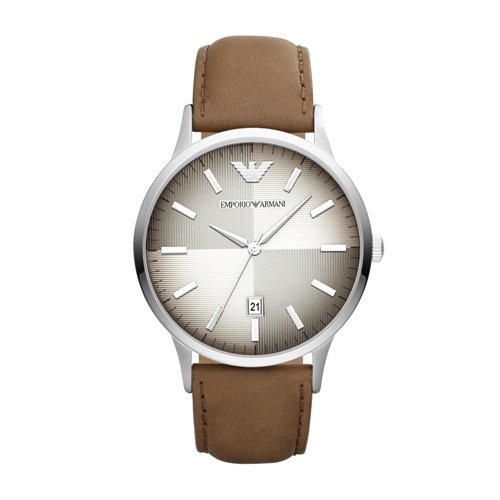 Taking inspiration from the classics, the new range of timepieces ooze sophistication and a contemporary spirit. These timepieces are exclusive and display a perfect blend of modernity and tradition, designed to capture the contrasting personality of today's generation.
The AR2470 makes a mark with high levels of technical sophistication and refined styling. The timepiece features a crisp round stainless steel case and contrasting dial with a three hand movement.
Forest Essentials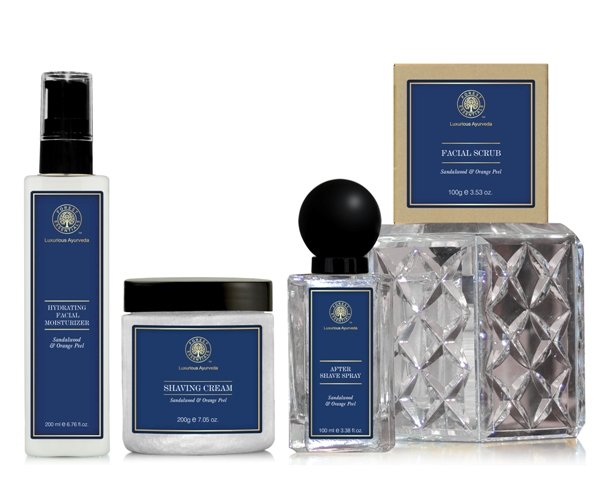 Forest Essentials is celebrating Father's Day with their newly launched Men's Collection. The Men's Range is a blend of sensuous Sandalwood Oil and tangy Orange Peel and is designed to leave you with lightly scented, refreshed skin, day long. The brand introduced four basic essentials of a stylish, well groomed man in the collection, including:
Sandalwood & Orange Peel After Shave Spray, 100 ml.
Sandalwood & Orange Peel Shaving Cream, 200 gm.
Sandalwood & Orange Peel Facial Scrub, 100 gm.
Sandalwood & Orange Peel Hydrating Moisturiser, 200 ml.
Rings from Kama Jewellery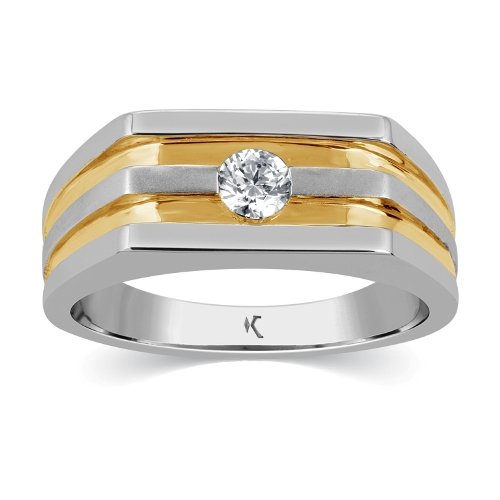 Thank him for all he's done for you & celebrate the special bond you have with your father by gifting him something he would cherish for life – a stunning men's ring from Kama.
Kama Jewellery, the retail & ecommerce arm of Kama Schachter, one of Asia's largest manufacturers and exporters of diamond jewellery offers you the ultimate collection of contemporary Men's rings for your Father. Men's Rings from Kama Jewellery (5)Choose from a wide range of bands crafted in yellow, white, two-tone or platinum. These include plain and textured patterns with both matt and high polish finish. Every piece in Kama's men's rings collection is a perfect gratification for the first man in your life, for all the support, security, and dedication he has always provided.
L'occitan Gift Set
The gift hamper includes L'occitan Shaving Gel, Soap, Shower Gel and Eau De Toilette.
Details:-
1.L'OCCITAN Shaving Gel
150ml
The Cade Shaving Gel transforms into a thick, comfortable foam for gentle and precise shaving of all types of facial hair.
Enriched with Cade essential oil and soothing Bisabolol, it helps prevent and soothe any burning sensations or feelings of tightness from shaving, leaving the skin smooth, soft and hydrated.
2.L'OCCITAN Soap
100mg
Formulated with an extra-gentle 100% plant-based base, L'Occitan soap blends the spiced warmth of pepper with aromatic and masculine scent of lavender. It leaves skin clean, supple and delicately perfumed.
3.L'Occitan Shower Gel
250ml
Echoes the rugged aroma of L'Occitan Eau de Toilette. Redolent with authentic A.O.C. lavender, blended with the peppery, nutmeg scent of burnt wood. Purifies the body, cleanses and shines hair.
4.L'OCCITAN Eau De Toilette
100ml
Created through the distillation of authentic A.O.C. lavender, blended with the peppery, nutmeg scent of burnt wood. A panoramic and complex fragrance, redolent with the rich scents of Provence, in all their ruggedness and mystery. Intended for men, but women love it, too.
Cufflinks from Jet Gems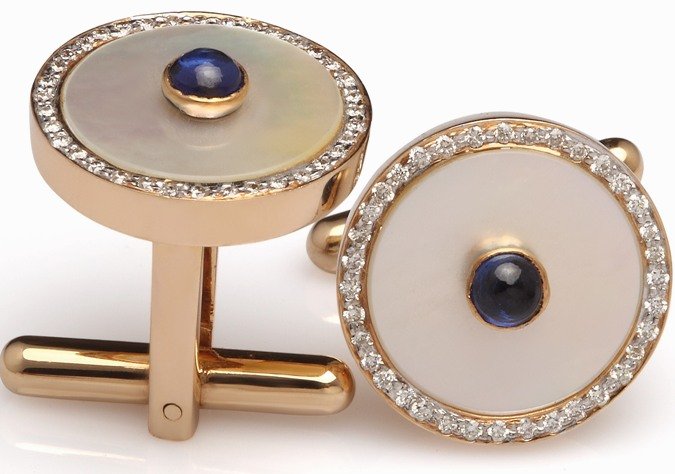 His love is often expressed in the sacrifices he makes; he is your first hero and your last defence. Defining fatherly love is not easy but celebrating it is! This Father's Day honour his contribution to your life and your success by gifting him a precious token of your affection and love from Jet Gems.
Choose from a collection of classic and elegant styles of cufflinks, tie pins, money clips, kurta buttons, pendants and rings, encrusted with diamonds in unique designs, every dad is bound to love. Customize the perfect gift with the initials of your father or any other creation that takes your fancy with diamonds and coloured stones to celebrate the man.
Jet Gems creates jewellery you can't help but flaunt, every father who is the proud recipient of this special gift will be sure to treasure it for a lifetime.
Customized Shirts from Bombay Shirt Company


This father's day gift your dad a custom-made shirt from Bombay Shirt Company's latest range of formal shirts. Pick an existing design from their wide array of contemporary styles, or customise your pick by choosing your own fabrics, cuffs, collars, buttons and even add your own monogram!
Bombay Shirt Company lets you design your own shirt online, down to the most detailed specification and custom tailors them for you. Available in a variety of colours, Bombay Shirt Company gives men the best choice of shirts for work and play. Alternatively, you can also grab a Gift Card from Bombay Shirt Company that lets your dad enjoy designing his unique creation.