Iconic, charismatic, illustrious, resplendent and Bollywood's darling! Yes, he is all of it and needless to say, those who are involved one way or the other to the fashion industry, would know who we are talking about. From designing those great clothes to styling the A- listers on the 70mm screen, Rocky S has done it all. He is soon to launch his brand 'Rocky Star' in London and also is all set to showcase his new line at the Lakme Fashion week Summer/Resort'13.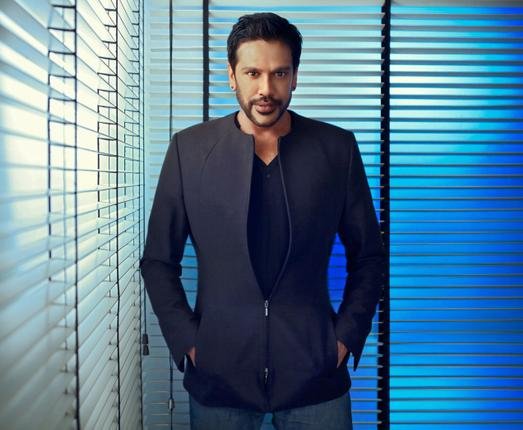 Considering all these, it made every sense to catch hold of this enigmatic designer and have a brief chit-chat on all that's happening in his life right now. Here are the excerpts
SR: As it seems, you are back to the grind of work after a long vacation spent in London. How was the break?
RS: Yes I am back from London. Honestly there was no such 'Vacation' in London as I was very tied up with my label Rocky Star's launch and meets, also I never take break from work as I am a total workaholic person. But yes I do have some ease time in London because of the wonderful people I have around me.
SR: Do you normally take-off from work completely during these vacations or still keep a tap on things in India?
RS: I have actually never taken off from work completely. Even if I am on a vacation I am always working on something or the other. As when I am off there are things going on, and I have to keep an eye on the same.
SR: You also took up-to photography in London. Must have been an exhilarating experience, isn't it?
RS: Like designing, photography is also one of my passion. Due to my exhausting schedules I never got time to enhance my urge for photography, but I finally made it this time and it was indeed an amazing experience.
SR: Does that mean you are going to click your own shoots now?
RS: This is just the beginning for me. I need to learn more on the same and then yes definitely I would love to click my own shoots for sure.
SR:How has been the preparations for Lakme Fashion Week shaping up? What can we expect from you this season?
RS: Lakme fashion week preps are on since few months as I am showcasing my label Rocky Star, which is a high fashion couture line of clothing. Well the preps have been exhausting but fun as well as my entire team has put hard efforts to create an exquisite collection.
SR:Talk us through the hues and fabrics that you are going to use this time around, in your line for LFW.
RS: Well I Love Black and my collection for LFW is inspired on the lines of color Black. The fabrics used are soft flowy georgette, net, light flowy fabrics and satin silk for the richness.
SR: What are the trends that you think are going to rule this season?
RS: I would say lace, textured fabrics, prints and various techniques of creating an unusual fabric and create an ensemble rule this season.
SR: Any tips for men for this season?
RS: I would just stay..Keep it simple, yet stylish. Be comfortable in what you wear  and do not follow any fashion trend blindly.
SR: I have to ask you this, when and where are you going for your next vacation… I am assuming it would be straight after LFW, is it?
RS: There is no vacation planned as of now for sure as I am totally tied up with upcoming ventures. But yes my trip to London is definitely on my agenda as now its not only my second home but next work hub too.