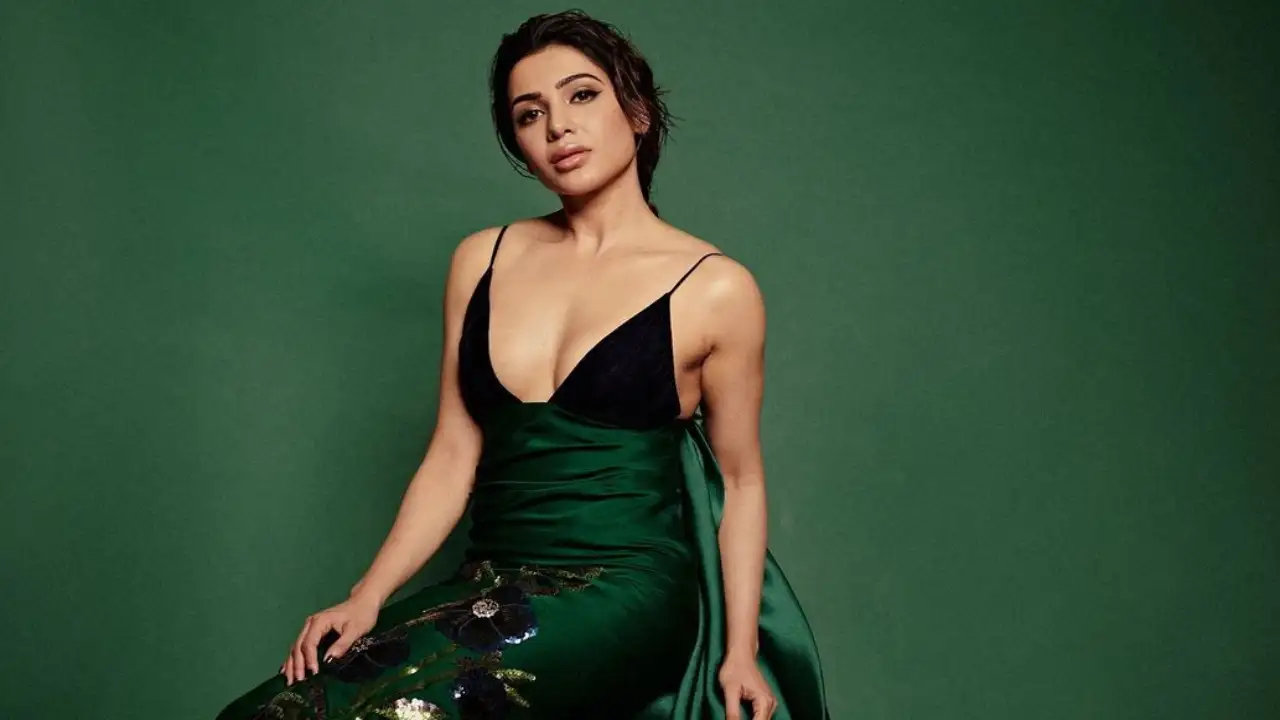 Samantha Ruth Prabhu, often simply referred to as Samantha, was born on April 28, 1987, in Chennai, India. From an early age, her charisma and passion for performing arts were evident. She embarked on her career as a model before making her foray into the world of acting.
Her innate charm and acting prowess caught the attention of casting directors and filmmakers, opening the doors to a remarkable journey in the world of Indian cinema.
Rising Stardom
Samantha made her acting debut with the critically acclaimed Tamil film "Ye Maaya Chesave" in 2010, directed by Gautham Menon.
Her portrayal of Jessie, a complex and relatable character, was met with universal praise. The film not only marked Samantha's arrival on the cinematic stage but also earned her the prestigious Filmfare Award for Best Female Debut – South.
Following her debut, Samantha's career gained momentum as she delivered back-to-back stellar performances in Telugu and Tamil films.
Her ability to seamlessly transition between different languages showcased her versatility and dedication to her craft. Films like "Dookudu," "Eega," "Theri," and "Rangasthalam" further solidified her position as a sought-after actress in the South Indian film industry.

Diversity in Roles
One of Samantha's defining traits as an actress is her willingness to take on diverse and challenging roles. She has portrayed a wide spectrum of characters, from romantic leads to strong and independent women. Her performances often exhibit a blend of vulnerability and strength, making her characters relatable and resonating with audiences on a deeper level.
In films like "A Aa," Samantha showcased her comedic timing and impeccable dialogue delivery, while in "Super Deluxe," she took on a bold and unconventional role, proving her dedication to pushing boundaries and experimenting with her craft. This willingness to embrace variety has set Samantha apart and contributed to her enduring popularity.
A Philanthropic Heart
Beyond her cinematic achievements, Samantha is also known for her philanthropic endeavors. She has actively supported various social causes, including women's empowerment, healthcare, and education. Her commitment to using her platform for positive change has earned her admiration and respect not just within the industry but also among the general public.

Fight with Myositis
In a display of both courage and relatability, the acclaimed actress from the southern film industry, Samantha Ruth Prabhu, took to social media to candidly discuss her journey to recovery from myositis, an autoimmune ailment.
Revealing that she had been grappling with this condition for several months, Samantha chose this moment to unveil her vulnerability, underlining the significance of embracing one's humanity and acknowledging that it is acceptable to face challenges head-on.
Understanding Myositis
Myositis is a medical term that refers to inflammation of the muscles. It is a condition that affects the muscles and the tissues surrounding them. Myositis can cause muscle weakness, pain, and fatigue, making it difficult for individuals to perform their daily activities. There are several types of myositis, including:
Polymyositis: This type primarily affects the skeletal muscles, causing inflammation, weakness, and pain. It usually develops gradually and can impact multiple muscle groups.
Dermatomyositis: In addition to muscle inflammation, this type also involves skin changes. It can cause a distinctive rash on the skin, along with muscle weakness and pain.
Inclusion Body Myositis: This is a chronic and progressive form of myositis that primarily affects older adults. It leads to muscle weakness and atrophy over time, particularly in the muscles of the arms and legs.
Juvenile Myositis: This type occurs in children and adolescents and includes both juvenile dermatomyositis and juvenile polymyositis. It can impact muscles and skin and often requires specialized care for young patients.
The exact cause of myositis is not always clear, but it is believed to involve an autoimmune response, where the body's immune system attacks its own muscles. Diagnosis typically involves a combination of physical examination, blood tests, imaging studies, and sometimes muscle biopsies.
Treatment usually includes medications to reduce inflammation and manage symptoms, as well as physical therapy to maintain muscle strength and function.
It's important to work closely with a healthcare provider if you suspect you have myositis or have been diagnosed with the condition, as proper management and treatment can help improve quality of life and prevent complications.
A Lasting Legacy
Samantha Ruth Prabhu's journey in Indian cinema is a testament to her dedication, versatility, and unwavering commitment to her craft. Her ability to breathe life into diverse characters and her genuine connection with her audience make her a true icon.
Whether it's her magnetic performances, her philanthropic efforts, or her pursuit of new creative avenues, Samantha continues to shine brightly, leaving an indelible mark on the ever-evolving landscape of Indian cinema.
As her career continues to unfold, one thing remains certain: Samantha's star will continue to rise, illuminating the cinematic world with her extraordinary talent and boundless potential.